The February 19, 1982, homicide of Cathleen "Cathy" Krauseneck while she slept inside her own Brighton, New York, home is one that we can honestly only describe as downright atrocious. That's because, as profiled in NBC's 'Dateline: The Bad Man,' her husband/the father of her child James Krauseneck was the one to ax her in the head just to get away with it for four decades. However, despite his 2022 conviction, many still believe in his innocence — especially his current wife, Sharon Krauseneck — so now, if you wish to learn more about her, here's what we know.
Who is Sharon Krauseneck?
Even though James relocated from New York to his home state of Michigan the day after he became a widower — on February 19, 1982 — it seemingly took him some time to move on. A significant reason for the same is that he was essentially left alone to raise his and Cathy's then-3-year-old daughter, Sara, indicating he didn't want her to have any uncertainty either. But as time passed and James began communicating with others personally and professionally, he moved to Washington, where he eventually married his fourth wife, Sharon.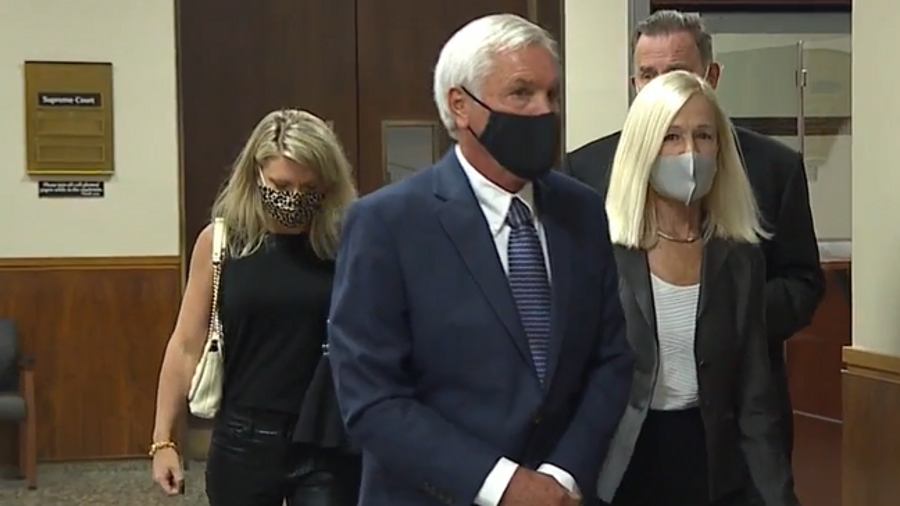 It was reportedly around late 1999 or early 2000 that James tied the knot with Sharon, following which they settled down in beautiful Gig Harbor, near Tacoma, to start a new chapter of their lives. Sara was already an adult by this point, and the former was thriving in his career as a business executive, enabling the couple to lead a comfortable life — the kind Cathy had once only dreamed of. From being country club members to buying a spacious four-bedroom home in 2009 to splurging on a second residence in Scottsdale, Arizona, in 2012, the Krausenecks ostensibly did it all.
In fact, once James retired as the Vice President of Weyerhaeuser, he and Sharon moved to Peoria, Arizona, for good — they even sold off their Gig Harbor property to buy one in this wonderous suburb. Little did either of them know, though, that in a mere two years, around early November 2019, the former would be arrested and extradited to New York on counts related to his late wife Cathy's homicide. He was released on a $25,000 bail, plus a partially secured bond of $75,000, before court proceedings for the murder trial began, yet his wife stood by him every step of the way.
Where is Sharon Krauseneck Now?
Although Sharon prefers to keep her personal and professional experiences well away from the limelight these days, from what we can tell, she is still based in Peoria, Arizona. The nearly 70-year-old doesn't have much social media presence either, yet it seems like she supports James no matter what and remains happily married to him. Moreover, she had said in court, "Because Jim is innocent, we will appeal [the conviction] so that justice can truly and honestly be served," indicating she's working to ensure her husband soon comes out of prison.
Read More: Cathy Krauseneck Murder: How Did She Die? Who Killed Her?