When Cathleen "Cathy" Krauseneck was found murdered inside her Brighton, New York, residence on February 19, 1982, no one was arguably more affected than her daughter Sara Krausenck. After all, as carefully chronicled in NBC's 'Dateline: The Bad Man,' she was not just at home at the time of the incident, but she also kind of lost her father in connection to the same in late 2022. That's when James Krauseneck was found guilty of murder — yet for now, if you wish to learn more about their only child and her current standing, we've got the details for you.
Who is Sara Krauseneck?
It was back in 1974 when Cathy tied the knot with fellow Michigan native James, following which they lived in Colorado and Virginia before eventually relocating to Brighton, New York. The duo seemingly always knew one another since they'd attended the same school, yet they didn't get romantically involved until they found themselves in the same college. The Western Michigan University graduates were thus leading a good life when they welcomed their daughter Sara into this world in 1979, unaware that things would soon turn upside down.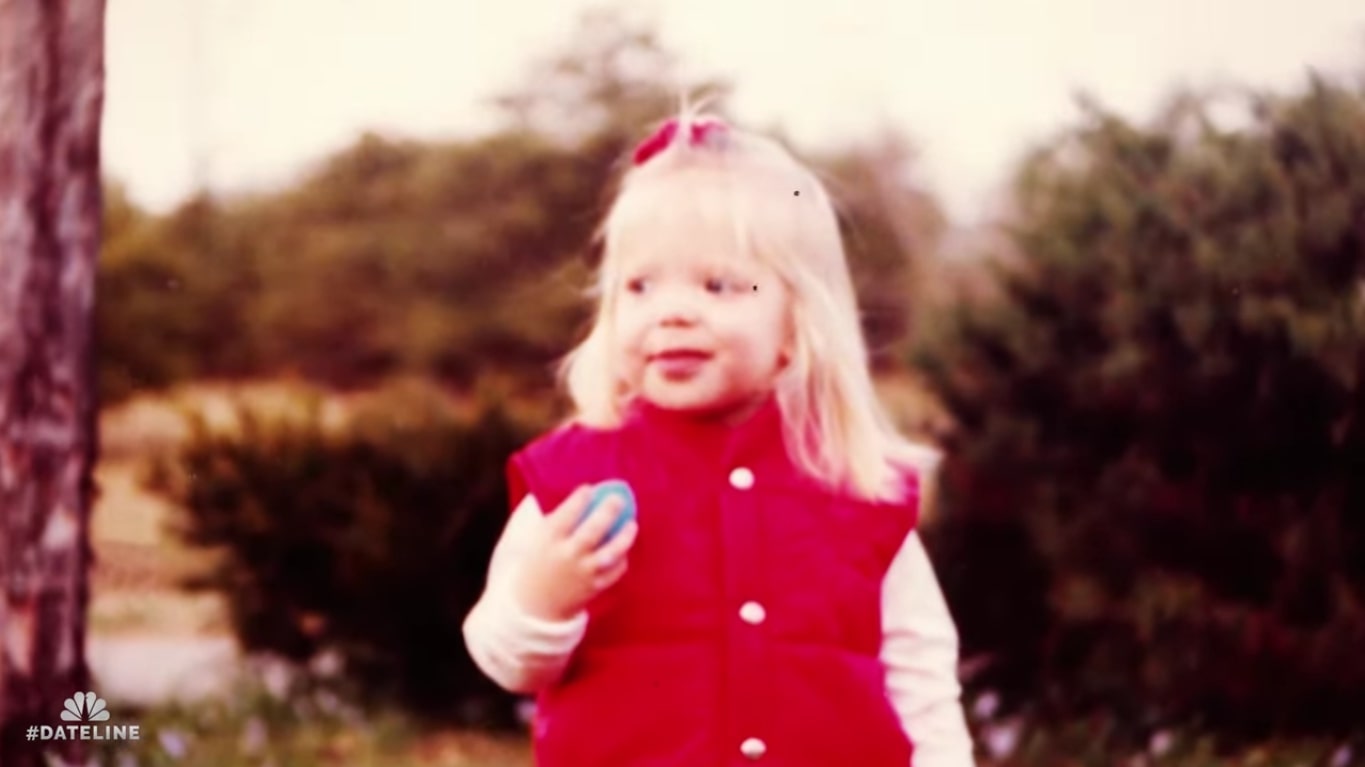 According to reports, a 3-and-a-half-year-old Sara was the one to initially find her mother's body with an ax lodged deep in her head on February 19, 1982, just for her father to do so too at around 5 PM. James later told officials he came across the bloodied scene of Cathy in their bed almost as soon as he returned from work as an economist at Kodak, driving him to rush straight to Sara's room. Their little girl — who'd dressed herself in two sweaters she put on backward — was fortunately unharmed, so he quickly scooped her up and ran to a neighbor's house to call for help.
Sara's statements were then obviously noted down by authorities, and it sadly came to light that she was well aware of the fact something terrible had happened to her loving, devoted mother. The toddler had apparently told her father, "I couldn't find you. I didn't know how to call you; I didn't know what street to ride my bike on" before claiming she'd seen a "bad man" in their bedroom. However, James refused any further direct questioning of either himself or his child, after which he swiftly packed their bags and moved back to Michigan the next day to be near family.
Where is Sara Krausenck Now?
From what we can tell, James raised Sara as a single father in his home state for quite some time with the support of his immediate loved ones, but he then began moving on in every sense. He remarried thrice, with his fourth/current wife being Sharon Krauseneck, and it appears his daughter had an amicable bond with them all — there's purportedly no bad blood anywhere. Even the parent-child duo maintains such a close connection that since James' arrest in 2019, she has attended most of his court hearings to show her unwavering support.
Sara has seemingly always insisted on her father's innocence, especially to local Brighton Police Department officials, which is why it is no surprise she stood up for him in court as well. Surprisingly, she wasn't called upon to testify by either the prosecution or the defense despite likely being the sole eyewitness. Yet, she did make her sentiments clear in an impact statement. Just before James was handed 25 years to life in prison on the count of second-degree murder, she emphasized he is a decent, loving father who has never once exhibited a streak of violence.
Sara later added her father has only ever spoken positively of her late mother despite everything, making her believe the accusation he atrociously killed her is "absolutely inconceivable." We should also mention that in 1991, James said, "I think Sara knows what happened to her mom. She was there that day. It's not something we talk about very often. I think she has her own way of thinking about it. She's had to figure out her way of dealing with it."
But alas, because the now nearly mid-40-year-old has never outrightly blamed anyone, her position is complex. As for her current standing, from what we can tell, Sara deliberately prefers to keep her personal and professional experiences away from the limelight these days. We thus, unfortunately, do not know much about the same, except that she resides in Spring, Texas, alongside her own little family and goes by Sara Ann Young these days.
Read More: Annet Schlosser Now: Where is Cathy Krauseneck's Sister Today?