NBC's 'Dateline: The Black Box' chronicles how Jamie Baldwin murdered his wife, Judy Orr Baldwin, in Chester County, South Carolina, in December 2016. He was convicted of beating the 53-year-old to death in their home before staging a motor accident to manipulate the evidence by claiming she had died from the accident. The episode shows how the prosecution punctured his fabrications and ensured he was punished for his crime. So where is Jamie now? Let's find out.
Who is Jamie Baldwin?
James Harold "Jamie" Baldwin, Jr. was a former police officer for the York and Columbia police departments in South Carolina. He was also a dispatcher for the Chester County Sheriff's Office for a decade. Jamie was a member of the Carolina Thunder Christian Motorcycle Club in the town of Chester in Chester County, South Carolina. He met Judy McWaters Orr, another member of the club, in 2011. A whirlwind romance ensued between Jamie and Judy, resulting in a marriage in eight months.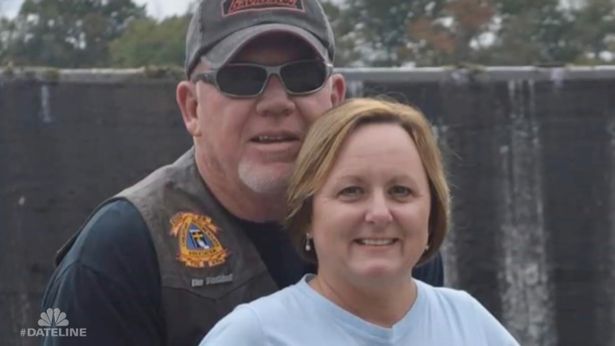 Jamie was Judy's second husband; her first husband, a Chester Fire Department Captain named Wallace Todd Orr, died in a motorcycle accident in 2004. Judy was mourning her partner of two decades when she met Jamie and decided to have another shot at love. According to the show, the couple maintained a picture of a loving marriage, with Judy posting a photograph of herself with Jamie on her social media in early December 2016 and reminiscing about their first Christmas together five years earlier.
However, news reports quote Judy's friends suspecting whether everything was fine at home. As per reports, Judy had purportedly confided in a friend that she suspected her husband of being too close to another motorcycle club member. The report also stated how her sons noticed their mother "walking on eggshells around her husband." But even if there were cracks, neither Judy nor Jamie showed them to the outside world.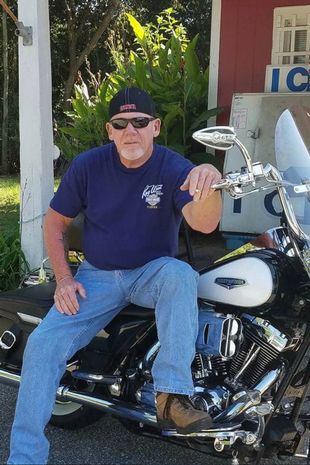 Even when on trial in court for his wife's murder, Jamie maintained, "I loved my wife more than anybody in this room. We had a great relationship." However, the prosecution pointed out discrepancies and holes in his claim of how the events transpired on December 14, 2016. Jamie had claimed his wife fell off a ladder while trying to decorate the Christmas tree and severely injured herself. He contended he was in the garage to get some tools and returned to find a wounded Judy on the floor.
Jamie's defense counsel stated, "He (Jamie) cleans off her wound as any loving husband would. He realizes, almost immediately, that this is more severe than he can handle." According to his testimony, Jamie immediately rushed Judy to Piedmont Medical Center for treatment. The prosecution pointed out why he did not call 911 or her son, Chris Orr, who lived down the street. They also alleged Jamie was on their way to one hospital about half an hour away when Chester's hospital was much closer to home.
Where is Jamie Baldwin Today?
Jamie had claimed their vehicle got in an accident on Old Richburg Road, with the car rolling into an embankment under a bridge and throwing Judy off. He said he dialed 911 and performed CPR till the paramedics arrived and pronounced her dead at the scene. However, the coroner alleged Judy's head injuries were not consistent with that of a motor accident. A State Law Enforcement Division (SLED) investigation also analyzed the data recorder in his Jeep to find he never lost control of his car, as he had alleged.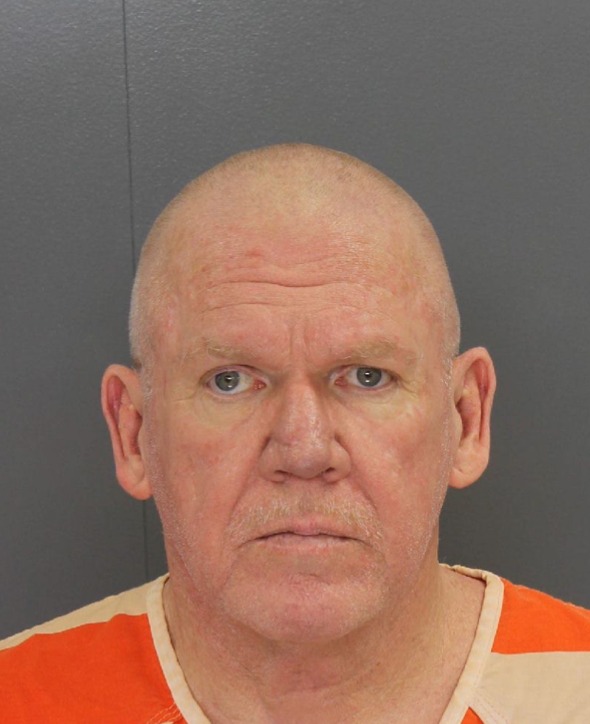 The probe also revealed blood high up in the living room and by the fireplace mantle, thus puncturing Jamie's claim of Judy falling from the ladder. The prosecution also alleged Jamie was in an affair with another woman, Teri King, with whom he moved in less than two months after Judy's death. Jamie maintained they had a platonic relationship, and he moved because he could not afford to keep his house.
Though he maintained his innocence throughout the trial, Jamie was given a life sentence without parole in November 2019. According to court records, Jamie appealed for a mistrial and claimed the prosecution had intentionally displayed a Facebook picture of him with a convicted former sheriff. He contended the move tainted the trial and influenced the jury to give a verdict against him. However, a South Carolina appeals court panel dismissed his appeal in December 2022.
The appeals court stated, "The trial court erred in admitting a Facebook photo of Baldwin and the Sheriff of Chester County that was not relevant to a pertinent issue, but the error was harmless because it did not affect the verdict." According to official prison records, Jamie, 63, is currently serving his sentence in an undisclosed South Carolina jail.
Read More: Judy Orr Baldwin Murder: How Did She Die? Who Killed Her?