Oxygen's 'New York Homicide: Spanish Harlem Slaying' chronicles how the trustworthy and dedicated Jason Adams was murdered inside his East Harlem, New York City, apartment in mid-October 1998. The authorities were initially perplexed by the acute lack of forensic evidence inside the residence that would help them catch the perpetrators. However, an unconventional witness came forward, offering the police help to apprehend the killers. If you wish to learn more about the case, here's what we know.
How Did Jason Adams Die?
Jason Adams became an integral part of the fabric of East Harlem's community in New York City, New York. In 1989, he found a home in the five-story building on East 106th Street, where his presence would resonate profoundly for years. A jazz singer, Gloria Denard, started Manna House Workshop — an East Harlem school dedicated to jazz and dance — in 1967 by purchasing the five-story building on East 106th Street. While her school occupies the first two floors, the rest are rented to tenants.
Jason became the building's handyman in 1997, though his multifaceted role transcended the conventional definition of a handyman. A warm and welcoming figure, his benevolence radiated through his interactions with the occupants of the building. Jason's commitment to fostering a sense of community was evident in the genuine connections he formed. Often referred to as a "big brother," he embraced the role enthusiastically, guiding the Manna House Workshop's students to movies and park outings.
Jason even extended his care to the building's inhabitants, gifting flowers and thoughtful Christmas cards, exemplifying a sense of compassion that transcended his official duties. He invested his time and funds, employing local youths to assist in the building's upkeep. Evidently, Jason personified hope for the neighborhood — steeped in drug dealings and a high crime rate — as he tirelessly swept away cigarette remains filled with marijuana, steadfast in his belief that positive change was within reach.
In archived footage shared in the show, Jason can be seen giving an interview to a local television station a fortnight before he was heinously killed in his apartment. His words echoed with resilience and hope — "Some of them [have] given up to their surroundings and figured they can't do any better. But you have to keep pushing. You can't give up, can't give in." His friend, Christian Lozada, stated Jason also worked at a candy store around the corner. He added, "He was such a good man and a helping hand. Everyone loved him."
On October 16, 1998, police responded to a distress call at Jason's 106th Street residence. A concerned friend had dialed 911, having failed to reach him by phone. Resorting to unconventional measures, the buddy tossed pennies at the window, hoping to rouse him. Eventually, he slipped in to find Jason's partially unclothed body lying face down on his bed while the room was marked by gruesome violence. The authorities discovered Jason had sustained over 50 stab wounds on the backside of the body, including the head, back, arms, and legs.
Who Killed Jason Adams?
Retired NYPD Detective Scott Wagner of East Harlem's 23rd Precinct said, "It was a passionate thing. There was overkill." However, the homicide investigators were confounded due to the absence of physical evidence like blood trails, DNA, and fingerprints, despite missing electronics from Jason's apartment. The undisturbed locks suggested familiarity with the assailant, unsettling the community and eroding trust. Multiple neighborhood canvasses yielded little, pushing the police to re-examine the crime scene for additional clues.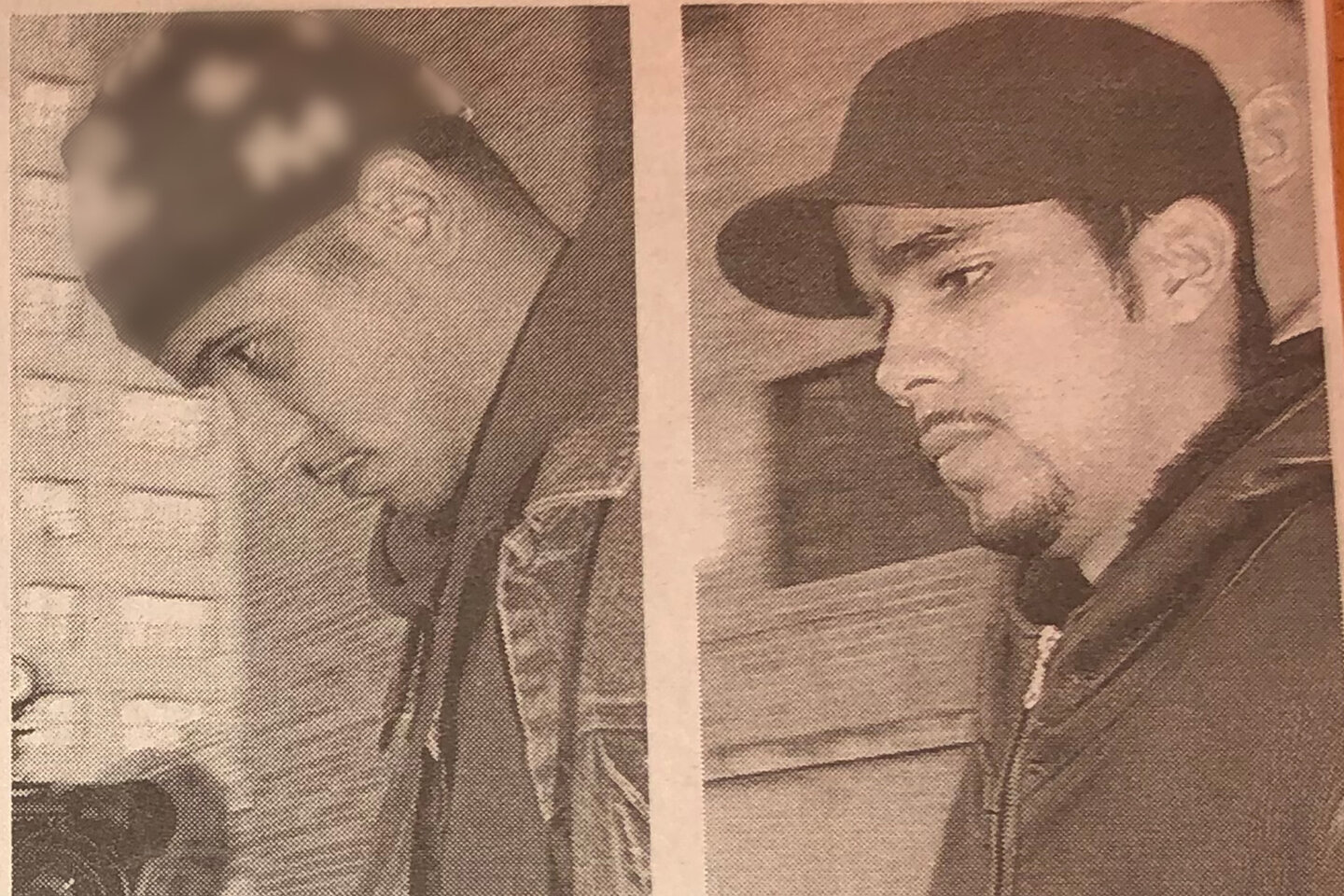 A meticulous search of Jason's residence unveiled stacks of personal photographs strewn throughout, later identified by friends and family. Yet, two individuals remained unknown. Intriguingly, a blood-soaked business card of a Bronx parole officer surfaced, perplexing investigators due to the victim's clean record. A visit to the officer revealed no connection. A breakthrough emerged 11 days later as a known "notorious cop fighter" approached detectives near Jason's building.
Familiar with the victim and his assailants, the witness recognized one as "Richie" from a local Foot Locker. This connection led detectives to Richard "Richie" Rivera, a parolee with a criminal history, who was fired from the store. After consulting with Oneida Correctional Facility staff, they learned he had served time with the second unidentified man, who was identified as Ralph Marrero. Compellingly, Ralph's parole officer was the individual whose card was discovered in Jason's apartment, raising further questions.
Identifying the suspects just days before Ralph's parole officer appointment and Richie's scheduled meeting, the detectives orchestrated a crucial convergence of these appointments. Richie's parole officer rescheduled, synchronizing with Ralph's, in a tactical move to capture both suspects simultaneously. On November 4, 1998, the detectives confronted Richie at his parole officer's office, where he sought a pass to visit his mother. Careful not to arouse suspicion, investigators initiated a conversation about Jason.
Though Richie claimed friendship with the victim, he denied knowledge of the incident but expressed willingness to assist. Meanwhile, Ralph's appointment was missed, but plain-clothes officers found him packing a duffle bag at his last-known address. Lacking the "concrete evidence" for arrest, the plan shifted to separate interrogations of the suspects. The investigators approached Richie first. Careful not to incriminate himself, he mentioned knowing someone potentially involved — Ralph.
When confronted with Richie's statement, Ralph confessed they had devised a plan to rob Jason. They had befriended him — spending time with him and even aiding him in acquiring a computer. Detective Wagner explained, "Basically, they were courting him. They were making him comfortable." On the night of the murder, they visited Jason under the pretext of sexual intent, with Ralph pinning him down while Richie carried out a frenzied stabbing attack. In his final moments, Jason implored, "Why?" before bowing his head in prayer.
After the brutal act, the duo showered, packed Jason's belongings, and fled. Despite discarding incriminating items down a sewer, Jason's stolen possessions were later found at Richie's girlfriend's home. Curiously, the victim held Ralph's parole officer's card. Detective Wagner revealed, "Ralph told us, 'Because I wanted to use Jason as a character reference 'cause Jason was gonna help me get a job.'" Richie eventually confessed, implicating Ralph as well. Both were charged with first and second-degree murder during a robbery.
Where Are Richard Rivera and Ralph Marrero Now?
Ralph Marrero and Richie Rivera offered conflicting accounts of who had stabbed Jason and thus underwent separate trials. Richie's court proceedings came first; despite retracting his confession and pleading not guilty, his recorded admission was admitted as evidence. Jason's friend, Felix Laborda, expressed his disgust and highlighted the victim's misplaced trust, leading to his tragic end. According to reports, Ralph had served a one-to-three-year sentence for attempted robbery and was on parole until April 1999.
On the other hand, Richie was convicted of burglary and sentenced to two to four years before being released in April 1998. He was on parole until the year 2000. He was ultimately convicted on all charges, receiving a life sentence without parole. Ralph pled guilty to second-degree murder, receiving a sentence of 15 years to life. Richie, now 53, is serving his sentence at the Wende Correctional Facility in Alden. Ralph, now 48, was released on parole in February 2021 after being incarcerated for over two decades at Oneida Correctional Facility (currently closed).
Read More: Christopher Farmer and Peta Frampton Murders: How Did Silas Boston Die?