As a docuseries that lives up to its title in every way imaginable, Hulu's 'Killing County' actually explores many of the controversial deaths involving Kern County, California's law enforcement. Amongst them is none other than the August 2015 case of Jason Lee Alderman as well as the Bakersfield Police Department's alleged, understandable yet needlessly fatal hand in the matter. So now, if you just wish to learn more about the same — with a particular focus on what precisely transpired, the individuals involved, and its overall aftermath — we've got the details for you.
How Did Jason Alderman Die?
At the age of 29, Jason had honestly experienced his fair share of ups and downs in life as consequences of his own actions, yet no one could have ever expected it would end with his demise. The truth is he not only had addiction issues but had also often found himself in legal trouble involving non-violent crimes like thefts and/or drugs, for which he even served time behind bars. However, his supposed attempt to burglarize a Subway restaurant around the intersection of Olive Drive and Roberts Lane in Oildale on August 22, 2015, had a drastically different outcome.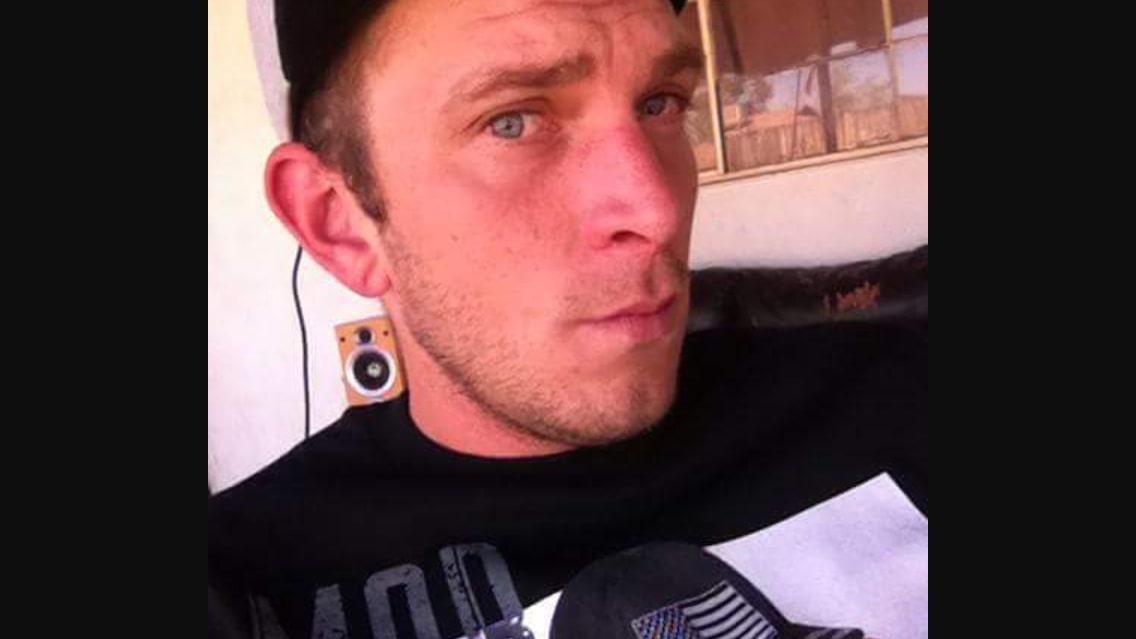 As per reports, Jason had approached the fast food joint with his head covered once it had closed that fateful night before using a car jack to shatter the glass of the front door's bottom portion. He then stepped inside to steal whatever he could but was shot to death almost as soon as he crouched down to make his way out through the same path he had carved mere seconds later. The youngster was riddled with six bullets, most of which hit his back and side, with his autopsy later confirming his cause of death to be the perforating as well as penetrating gunshot wounds.
Who Killed Jason Alderman?
Bakersfield Police Department Senior Officers Chad Garrett and Rick Wimbish were the sole individuals at the scene at the time of the incident, but the former alone served as the triggerman. According to records, the duo was in the area looking into an unrelated matter when they noticed Jason breaking into the establishment, driving them to fulfill their literal duty by following through. They claimed they believed the object in his hand to be a rifle rather than the tire jack it was, which is why they allegedly ordered him to stand down once he began stepping out of the Subway.
Per the officials' narrative, Chad soon came to believe Jason was aiming at him as the youngster reportedly raised the "rifle" instead of complying, propelling him to open fire in fear for his life. They then ostensibly ensured the victim was lying on the pavement before calling the entire incident in, making it appear as if he was well out in the open when the bullets started pouring down. Though the most shocking aspect is that the department quickly claimed the sandwich shop had stopped rolling its cameras earlier in the night, so no surveillance footage of the shooting existed.
"To our knowledge there is no video," Sergeant Joe Grubbs said at the time as the police spokesperson. "[There] has never been video, and we certainly don't have any video in evidence." Yet a mere five days later, it came to light that actual footage of the matter through Subway's own cameras did exist — the only copy had just been confiscated by the BPD the morning after. They then did concede to being "mistaken" while adding they were open to being scrutinized but refused to make the clip public — they only did so once the pressure from Jason's family increased.
Jason's loved ones did not believe the portrayal of him not complying or being aggressive for one second, driving them to hire their own personal investigators as well as lawyers rather quickly. This was when the reality behind the surveillance footage got exposed — footage that clearly showed the youngster hadn't even placed a single foot outside the restaurant as he started getting shot. "Remember, the very first iteration of what we heard from police is that [Jason] got outside of the Subway, he was on the sidewalk, he was standing," attorney Ben Meiseles said.
"The video doesn't show that," he added. "The video shows someone crouched defenseless and being shot at his side as he's in a defenseless position." Even Jason's aunt Tracy Alderman once stated, "If you were to watch the entire video, that tire jack is never pointed up. It is always on the side of him. He is carrying it, but not like a rifle would be carried, and it was never pointed to anyone." Nevertheless, Chad was cleared of any wrongdoing within a month as his actions were "objectively reasonable and therefore justified," considering the situation, per the DA's office.
The Alderman family did file a wrongful death lawsuit against the city of Bakersfield later on, but it was settled for $100,000 without any admission of guilt the evening before a trial was to commence in early 2019. "My son had a record, I'll tell you that," Jason's mother, Judy Alderman Edens, said. "But he didn't deserve to be murdered because they're trigger-happy in this town, and they know they're going to get away with it. As a parent, I wait for the phone to ring, I wait for the door to open…and I'm never going to have that happen because they wanted to be judge, jury and executioner of my son and that's not OK."
Read More: James De La Rosa Death: How Did He Die? Who Killed Him?