Investigation Discovery's 'Deadliest Kids: The Murder of Jason Sweeney' chronicles how four teenagers conspired to kill a friend to steal his money. Jason Sweeney was brutally murdered near a wooded area beside the Delaware River in Pennsylvania in late May 2003. However, the authorities apprehended the killers almost immediately and brought them to justice. If you wish to learn more about the case, including the perpetrators' identities and current whereabouts, here's what we know so far.
How Did Jason Sweeney Die?
Jason Keel Sweeney was born to Dawn and Paul Sweeney in Fishtown in Philadelphia County, Pennsylvania, on July 29, 1986. He was raised in a blue-collar neighborhood of Fishtown with his younger sister, Melissa Sweeney-Vereb. His mother worked as a bank teller, and his father ran a small construction company. His mother, Dawn Sweeney, recounted, "Jason was just the sweetest, kindest, most gentle child in the world. He was the kid that in the schoolyard, if he saw someone being bullied, that he would intervene."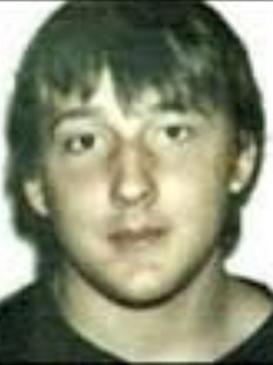 While he did drop out of school in the eleventh grade, the laid-back Jason swiftly found employment at his father's business, which he found satisfying. He had aspirations of enlisting in the Navy and becoming a Navy SEAL once he reached the age of 17. He had even been admitted to his desired institution, Valley Forge Military School, in early 2003, though he could not cover the tuition fees at the time. Before the fateful night in late May 2003 when he was fatally beaten, everything appeared to be on the upswing for 16-year-old Jason.
Dawn recounted, "The night before they killed him, he and I had sat there talking, and he said, 'Mom, I'm dating this girl, and I've been dating her for a couple of weeks, and she's nice. I think you'll like her.'" On May 30, the teen left his parents' house to meet with his girlfriend for their date at "The Trails," a wooded area near the Delaware River. However, he never returned, and the police found his body — beaten to death, struck almost a dozen times with a hammer, a hatchet, and a rock. The killers broke all his facial bones but for his left cheekbone.
Who Killed Jason Sweeney?
While growing up, Jason forged a friendship with Edward Batzig Jr. during fourth grade. However, when it came to their son's friend, Dawn and Paul noticed that the bespectacled boy gradually gravitated towards the wrong crowd. Worried about this, they encouraged their son to sever the friendship, but their advice went unheeded. Like Edward, Jason was also friends with the Coia brothers, Nicholas and Dominic, whom he had known since childhood. The Coia brothers had been raised by their father after their mother left them at a young age.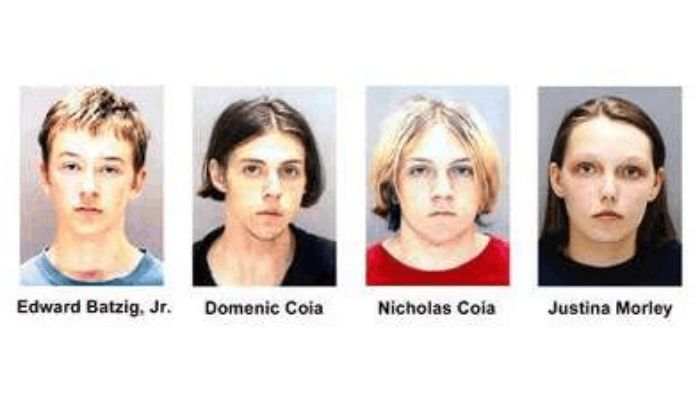 According to news reports, Edward was Jason's best friend since fourth grade, while the Coia brothers had ended their relationship with Jason shortly before his untimely death in May 2003. A few weeks before his murder, Jason developed a strong liking for Justina Morley, then 15. While he eagerly anticipated introducing her to Dawn, he remained unaware that she wasn't as sweet as she appeared in his eyes. Reports suggested he was unaware that Justina had sexual relationships with two of his friends — Nicholas Coia and Edward.
Police sources stated the quartet conceived the plan to kill Jason and steal his paycheck days before the crime occurred. Dominic later told the authorities they sent Justina as "the bait." On May 30 evening, she lured Jason to "The Trails" — a wooded area of Fishtown near the Delaware River — with the promise of sex. Unknown to Jason, his best friend, Edward, and the Coia brothers were lying in wait with malicious intent. Court records stated Edward delivered the initial blows, striking Jason in the head approximately four or five times.
Subsequently, he and the Coia brothers relentlessly attacked Jason, focusing their assault on his head and face, using a hatchet, a hammer, and a rock until he succumbed to his injuries. In a later statement to a detective, Edward recounted how he had struck Jason with the hatchet four or five times. He added, "Jason started begging for his life, but we just kept hitting him." Edward also reported that during the assault, his best friend made eye contact with him and pleaded, "Please stop. I'm bleeding."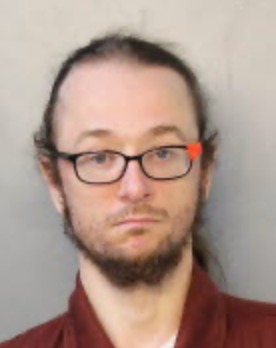 In response, he reportedly struck Jason once more with the axe. The brutal attack concluded with the killers dropping a large boulder onto the right side of his head, severely crushing Jason's head, except for his left cheekbone. The brutal attack made it challenging for authorities to identify Jason, who was recognized by a cut on his hand, which he had sustained during his construction job. As he lay dying, Dominic disclosed to the police, "We took his wallet, split the money, and indulged in excessive partying."
Before leaving the crime scene, the group reportedly shared a final hug and divided the stolen money. It was used to purchase jewelry and illegal drugs, including heroin, marijuana, and Xanax, leading to what Dominic described as "partying beyond redemption." He confessed in court they were all involved in Jason's premeditated murder, which had involved listening to the Beatles' song "Helter Skelter" around 42 times, drawing eerie parallels to the Manson family murders in contemporary media coverage.
Dominic Coia's best friend, Joshua Staab, then 18, testified Dominic had bragged to him for more than a week of plans to use Justina to lure Sweeney to the Trails "so they can meet up and kill him." When asked about the motive, he testified, "Money, to get high." Joshua also stated Edward knew when Jason got paid and how the quartet finalized the plan in his kitchen and returned immediately after the murder in bloody clothes. The teens seemed perfectly composed, with Joshua testifying, "They seemed pretty fine. In a way, happy."
Despite being drug addicts, the teens were sober during the murder, with Dominic stating, "No, I was as sober as I am now. It is sick, isn't it?" Detectives and a forensic psychologist suggested that the motivation for the murder went beyond robbery and was rooted in envy and resentment toward Jason's relative success in life. Paul agreed and added, "They were jealous that Jason was moving past them, growing beyond them as a good person. He wasn't hooked on drugs like the rest of them, and they wanted vengeance."
Where Are Nicholas Coia, Dominic Coia, Edward Batzig Jr., and Justina Morley Now?
Justina's defense counsel sought a juvenile court trial, citing her history of depression, suicide attempts, and substance abuse. They argued their client was the least responsible and could benefit from treatment if tried as a juvenile. However, the prosecution contended she played a significant role in the murder plot and had previously received treatment without success. The judge ordered her to be tried as an adult, and Justina pleaded guilty to third-degree murder, testified against other defendants, and received a prison sentence of 17 1/2 to 35 years.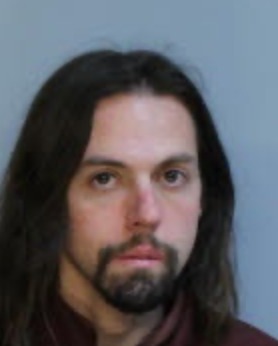 Reports suggested Justina was released in December 2020 and is currently on parole. The Coia brothers and Edward were charged with and tried as adults for first-degree murder, conspiracy, robbery, and possessing an instrument of crime. While prosecutors sought the death penalty for Dominic, a Supreme Court ruling barred executing defendants under 18, rendering him ineligible.
They were found guilty on all counts and sentenced to life without parole for murder in May 2005, along with further sentences of 22 1/2 to 45 years on other charges. Edward, 37, is serving his sentence at the State Correctional Institution in Chester. Nicholas, now 37, remains incarcerated at the State Correctional Institution in Mercer, while Dominic, now 38, remains behind bars at the State Correctional Institution in Greene.
Read More: Anni Dewani Murder: A Closer Look at the Tragic Honeymoon Mystery