Investigation Discovery's 'Forensic Files II: Men in Black' features how 30-year-old Jayna Murray was brutally murdered inside her workplace — a Bethesda, Maryland, retail store — in March 2011. The investigators were initially thrown off the scent by the perpetrator staging the crime scene and coming up with stories of masked intruders. If you're interested in finding out how the case was finally solved, here's what we know.
How Did Jayna Murray Die?
Jayna Troxel Murray was born to David and Phyllis Roslien Murray in Wichita in Sedgwick County, Kansas, on November 22, 1980. She grew up in Houston, Texas, and attended St. Louis University in Madrid, Spain, for two years before graduating with a Bachelor of Science degree from George Washington University in Washington, DC. In March 2011, Jayna was near completion of her Masters of Communication and Master in Business Administration from Johns Hopkins University. She was a resident of Arlington County, Virginia.
A former employee of Halliburton for five years, Jayna worked as a sales team leader for a Lululemon Athletica store in the Washington, D.C. suburb, of Bethesda, Maryland, in March 2011. Family sources stated Jayna accepted the job to meet other active people and attend seminars that would help her as she pursued a Master of Business Administration degree. Hence, it was shocking when the store manager arrived on March 12, 2011, to find the 30-year-old lying in a back hallway with a large pool of blood around her head and neck.
Police sources state she was stabbed, beaten, and left with around 331 distinct injuries, including a severed spinal cord, a crushed skull, and a ligature around her neck. Her head and face were bruised, and the stab wound on the back of her neck — severing her spinal cord and puncturing her brain — proved fatal. The Deputy Chief Medical Examiner, Mary Ripple, testified, "That area of your brain is pretty critical to your being able to function. She would not have been able to have any voluntary movement to defend herself."
Who Killed Jayna Murray?
According to the show, the Lululemon Athletica store manager, Rachel Oertli, arrived on the morning of March 12 to find the front door unlocked, store merchandise strewn across the floor, and the mannequins in disarray. She heard moans from the backside and was too frightened to check it out. She asked a man standing outside to search the store, and he found Jayna's body in a pool of blood. He found another store employee, Brittany E. Norwood, in the bathroom, apparently semi-conscious.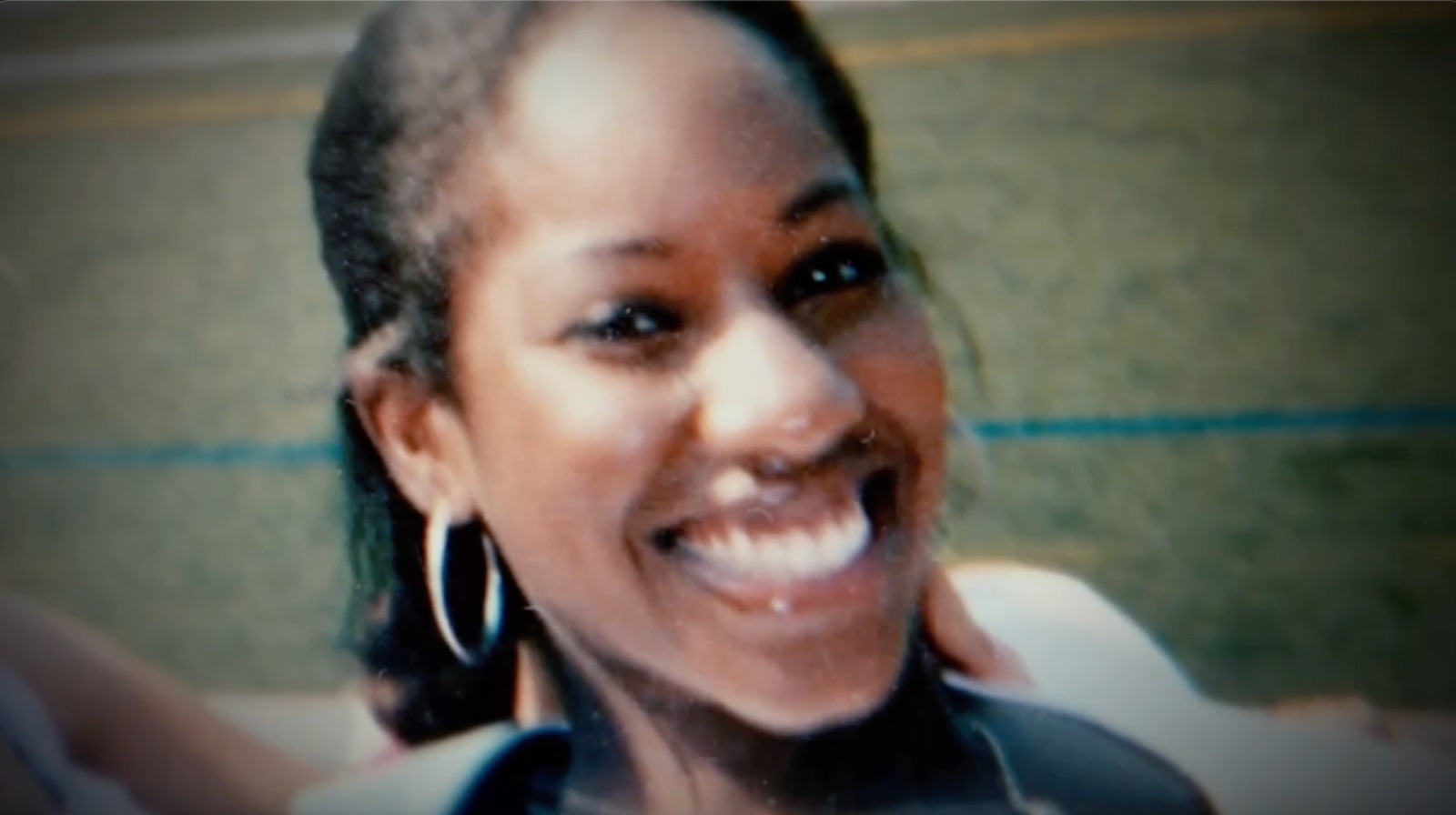 Brittany's wrists and ankles were bound with zip ties, and had blood dried on her face. According to court testimony, she had superficial wounds on her hands and body, and her pants slit at the crotch. The prosecution stated she was "periodically moaning and appeared to be lapsing in and out of consciousness." After Brittany was treated for her injuries, she informed the authorities about a ghastly tale of robbery, murder, and sexual assault. She alleged she and Jayna had closed the store at 9:45 pm, but they returned shortly after.
Brittany claimed she had left her wallet inside and called Jayna six minutes later to let her inside. Alarm records indicated the door was opened around 10:05 pm. She alleged as they were heading out, two men wearing dark clothing and ski masks entered the store, attacked them, and sexually assaulted them. According to Brittany, the intruders raped them before killing Jayna and tying her up while calling her racial slurs. She asserted they supposedly let her live "because she was more fun to have sex with."
The authorities initially believed Brittany and began hunting for the perpetrators — asking local stores for recent purchases of ski masks and following an individual matching her description of the killers. However, soon they started to suspect her version of events as they questioned her several times and found inconsistencies. The police found Jayna's car parked at a farmer's market three blocks from the store. When they asked Brittany, she claimed she had never been inside her car.
However, the detectives exposed her lie when they discovered her blood on the vehicle's door handle, gear shift, and steering wheel. She then changed her story and alleged the intruders had ordered her to move the car and threatened to kill her if she failed to return within ten minutes. The investigators also interviewed an employee and manager at the neighboring Apple Store to learn they had heard an altercation through the wall the previous evening. However, they dismissed the noise as "just drama."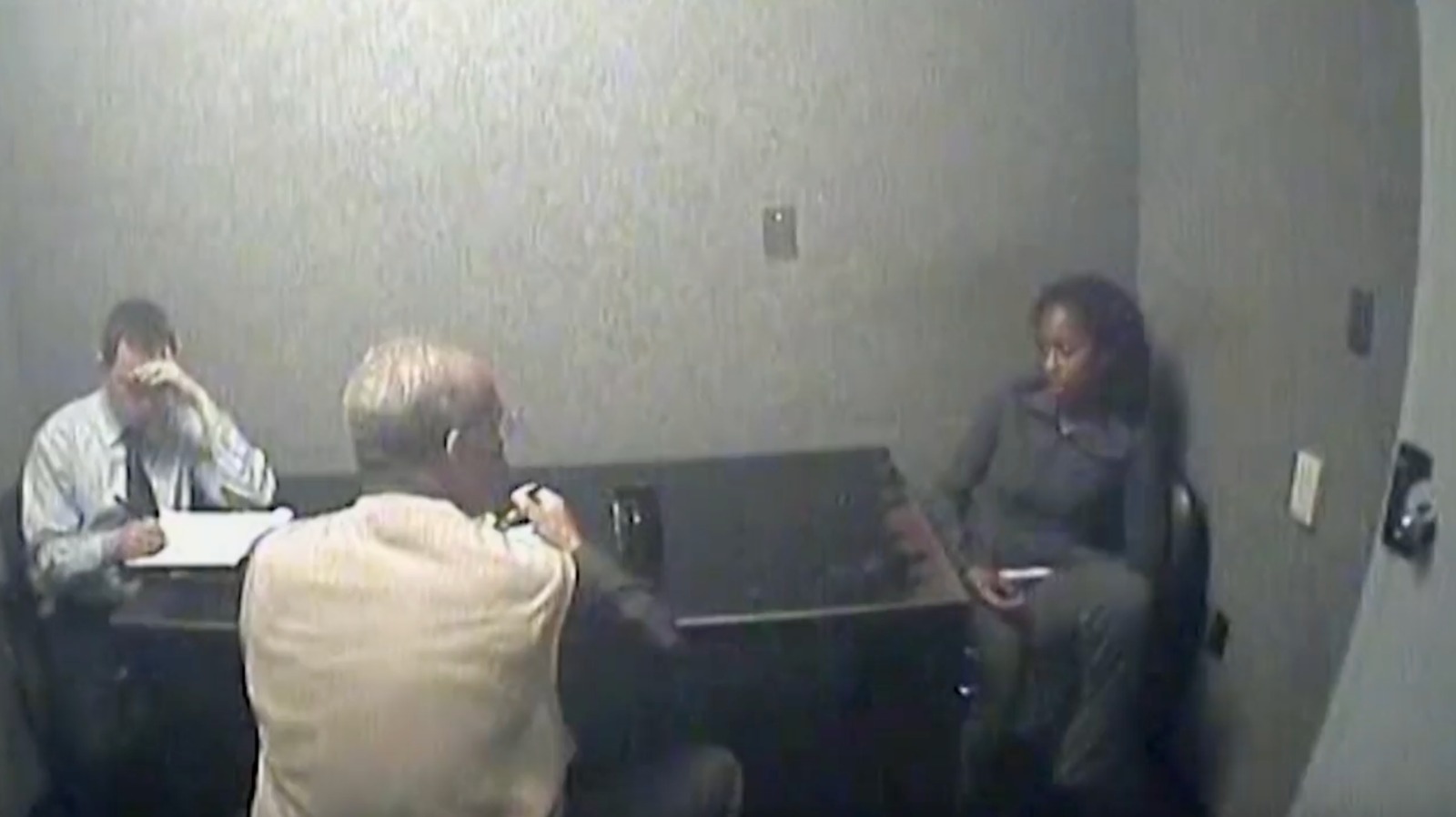 Montgomery County Police Detective Dimitry Ruvin said, "It's this little voice in my head. Something's just not right. The way Brittany's describing these two guys — they're racist, rapists, robbers, murderers — it's like the worst human being one could describe, right?" The investigators examined the bloody footprints and discovered they were from two pairs of shoes—a pair of men's size 14 Reebok sneakers found inside the store and Brittany's shoes. However, the tracks ended before either exit from the store.
After the police discovered that neither woman had been sexually assaulted, they had enough evidence to realize the crime scene had been staged to throw them off the scent. The investigators arrested Brittany on first-degree murder charges on March 18, alleging she killed Jayna after the latter discovered a pair of leggings in Brittany's bag during a routine security procedure of checking each other's bags for unpaid merchandise. After Jayna called the store manager regarding the store lifting, Brittany lured her back into the store to kill her.
Where is Brittany Norwood Now?
Brittany Norwood used items from the store's tool kit, including a hammer, a knife, a merchandise peg, a rope, and a box cutter, to kill Jayna. Montgomery County prosecutor John McCarthy said, "The nature of this crime is shocking in terms of the level of violence. The majority of the blows were directed at her head." She then parked her car in a parking lot three blocks away and sat in the vehicle for around 90 minutes before she came up with a plan. She staged the crime scene to make it look like a robbery — removing money from the till and causing a mess.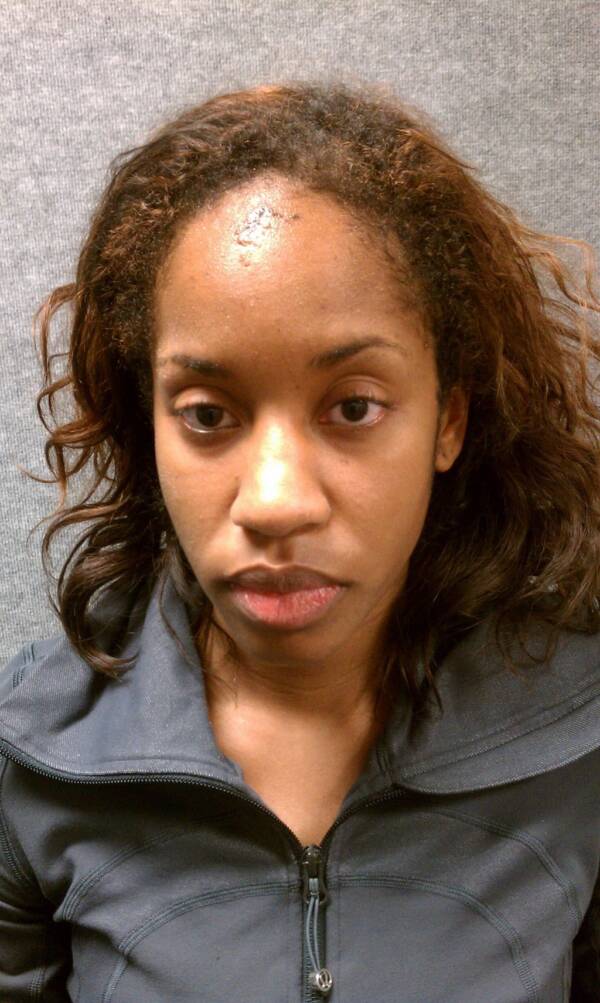 Brittany then donned a pair of size 14 men's shoes and walked around the store after dipping the soles in Jayna's blood to support her story of male intruders. Finally, she sliced open her forehead and cut a gash in their pants to make it seem like they had been sexually assaulted. During her January 2012 trial, the prosecution established she had a history of stealing from her previous workplaces, and she was convicted of first-degree murder and sentenced to life. The 41-year-old is incarcerated at the Maryland Correctional Institution for Women.
Read More: Kenneth Arlen Samard Murder: Where is Roberta Samard Now?