Season 1 episode 9 of Netflix's 'Cheat' introduced us to London resident Jeanette Yeboah-Mensah, who believed her background as a business development manager would give her an advantage in the game. Viewers were also surprised to learn that apart from her profession, Jeanette had a passion for pageants and was even crowned Miss Universe Great Britain in 2020. While her charming and friendly nature soon made Jeanette a fan favorite contestant, fans are eager to find out where she is at present. Well, let's take a look at Jeanette's journey and find out her current whereabouts, shall we?
Jeanette's Cheat Journey
Jeanette had an interesting strategy as she decided to focus more on cheat hunting than answering questions with integrity. On top of that, her charming nature and ability to deflect attention proved immense whenever she had to defend herself. Subsequently, in the first round, Jeanette ended up with a perfect score, although viewers were shocked to learn that she had cheated on every single one of her answers. Interestingly, some of her opponents even appeared to catch the lies, but it ultimately did not matter, as Jeanette's observational skill came in clutch. The business development manager ended the round with the highest number of accurate accusations and decided to eliminate Becca, as she was hard to read.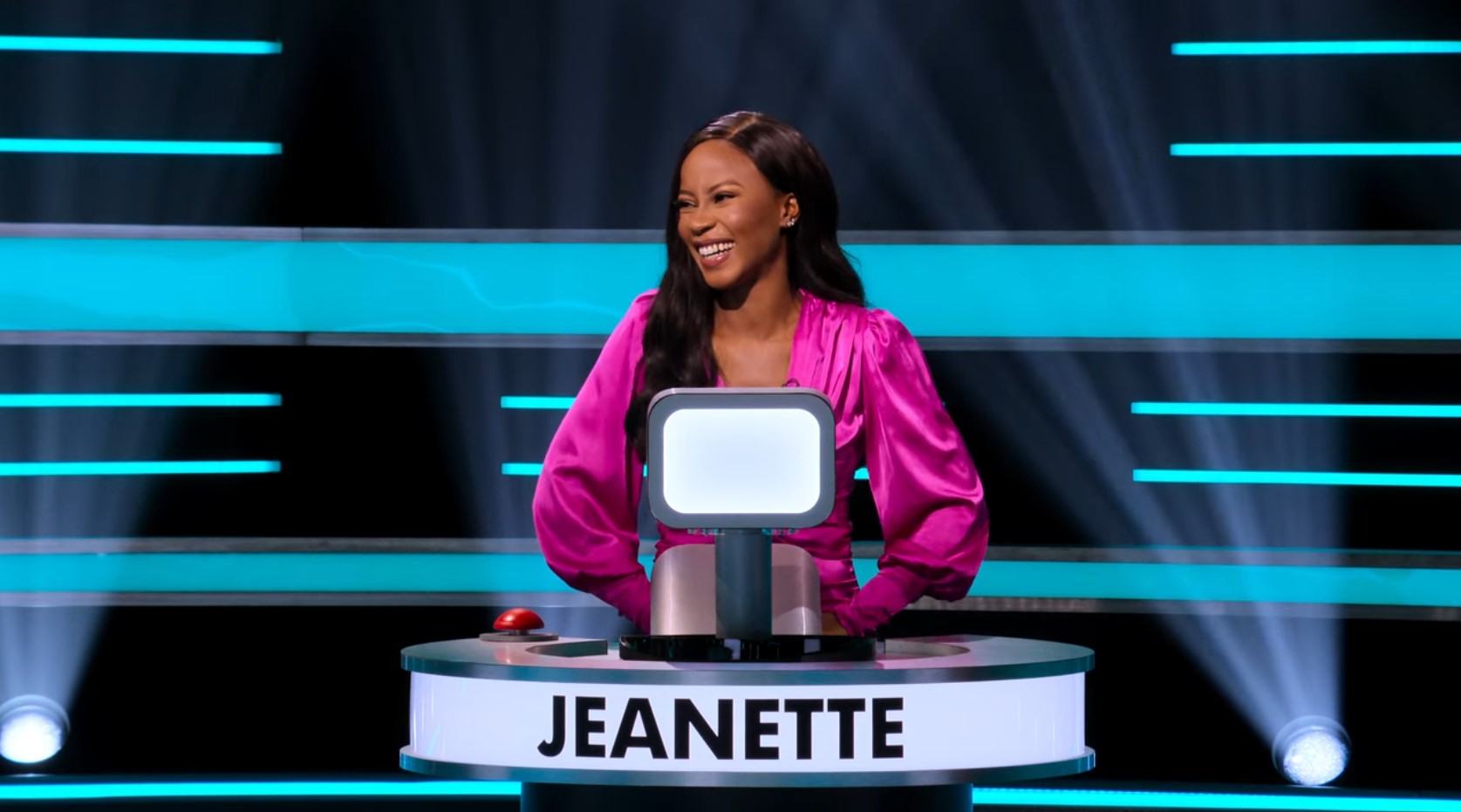 Naturally, Jeanette's strategy did not change much in the second round as she rarely shied away from using underhand means to gain an advantage. In the end, she ended up cheating on three out of her four answers, and some believed that Jeanette was slated for elimination. The danger was even more prominent when Reco was given the title of lead cheat hunter after the second round. He initially believed that Jeanette was hard to read but eventually decided to send his most significant threat, Eren, home. The competition was pretty tense, with Jeanette facing off against Reco in the finals. Neither wanted to accuse the other lest they made a wrong call. Still, as the pressure grew, Jeanette took the risk and alleged that her competitor had cheated on one of his questions. As fate would have it, this proved to be an inaccurate call, and the business development manager had to settle for second place.
Where Is Jeanette Yeboah-Mensah Now?
Jeanette Yeboah-Mensah completed her Bachelor of Science in Economics and Business from Birkbeck, University of London, in 2017 before going on to pursue her Master's degree in International Economic Policy & Analysis from Westminster Business School. After graduating in 2018, Jeanette earned experience in Business Development by working for Decibel but left the company in mid-2019 to join LMC International Ltd as an Economics Business Development Manager. Moreover, apart from furthering her professional career, Jeanette delved into the fashion industry and competed in various pageants. She even went on to win the title of Miss Universe Great Britain in 2020 and has made quite a name for herself in the industry.
At present, Jeanette resides in the city of London, United Kingdom, where she earns a living as a Business Development Manager for GWI. From the looks of it, she has won numerous accolades in her field and is quite integral to her company. Besides, readers will be surprised to learn that the 'Cheat' star is also an aspiring musician and signed a five-million-pound deal with Invincible Records back in 2012. It is genuinely heartwarming to witness Jeanette's success, and we wish her the best for the years to come.
Read More: Reco: Where is Cheat Episode 9 Winner Now?