Netflix's 'Cheat' is an exciting game show that encourages its contestants to cheat as long as they do not get caught. Season 1 episode 9 of 'Cheat' introduced Reco Junior, who claimed to be a model, fitness trainer, and Krav Maga instructor. Reco was pretty confident about his chances of winning and believed his experience as a martial arts trainer would help him spot bluffs and cheats. Still, with the cameras now turned away, let's take a look at Reco's journey and find out where he is at present, shall we?
Reco's Cheat Journey
Reco started his journey positively and answered his questions with confidence. While his immense trivia knowledge did come in handy, the opponents noted that Reco had a pretty good poker face, which made it challenging to figure out his cheats. Eventually, he ended the first round with a perfect score and was eager to continue in the competition. Incidentally, at the end of each round, the show tallies the total number of accurate cheating allegations, and the person with the highest number is labeled the lead cheat hunter. This title even offers the power to eliminate one contestant from the game apart from a free entry into the next round. Hence, Reco found himself facing elimination when Jeanette became the lead cheat hunter. However, the Krav Maga instructor was able to convince her otherwise, and Jeanette chose to send Becca back home.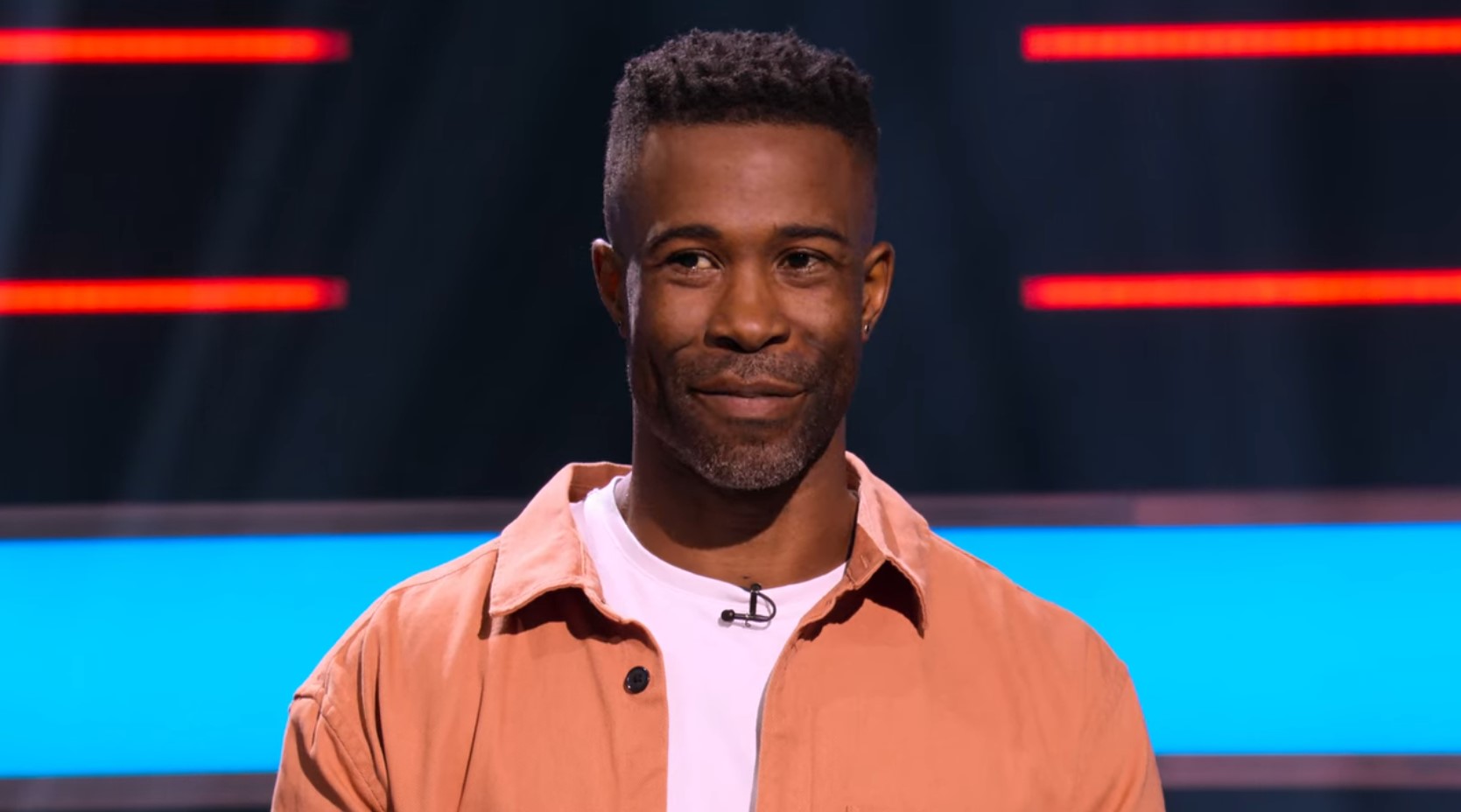 Having faced an elimination scare previously, Reco upped his game in the second round and used his poker face to his advantage. He ended up cheating on two of his four questions but was easily able to avoid accusations. Moreover, Reco paid extra attention to the people around him and gained the title of lead cheat hunter at the end of the round. Not only did this title offer him a place in the final, but Reco also took the chance to eliminate Eren, as he was challenging to read. In the final, Reco faced off against Jeanette in a tense battle as neither was willing to accuse the other of cheating. Still, as the pressure mounted, Jeanette took the chance and alleged that her opponent had cheated on a question. Unfortunately, this accusation was completely inaccurate, allowing Reco to walk away with 31000 pounds in prize money.
Where Is Reco Junior Now?
Once filming for 'Cheat' wrapped, Reco returned to his everyday life and is working hard to further his career. He currently resides in the neighborhood of Canary Wharf in London, England, from where he runs his own fitness and self-defense academy, Reco's Fitness & Self Defence. When describing his work, Reco claims he helps people build their confidence through proper training routines and martial arts. On top of it, the 'Cheat' star is also a certified Krav Maga instructor and has built up quite a reputation in the modeling industry. Interestingly, apart from modeling and fitness, Reco has ventured into other fields, including real estate, as he runs the property investing firm RecoJunior Properties. Additionally, he works as a social media influencer from time to time, and we would like to wish Reco the very best in all his future endeavors.
Read More: Gemma: Where is Cheat Episode 10 Winner Now?