The generally peaceful town of Spring Grove in Pennsylvania witnessed a horrific crime when 44-year-old Jennifer Myers was murdered inside her art gallery on October 20, 1997. During the investigation, the police realized that she was about to testify against someone accused of raping her in August 1996. Investigation Discovery's 'American Monster: The Wrong Man' chronicles the shocking murder and follows the investigation that tried its best to get to the bottom of the matter. Let's delve into the details surrounding the incident and find out more, shall we?
How Did Jennifer Myers Die?
A Spring Grove, Pennsylvania resident, Jennifer Myers, was just 44 at the time of her murder. People who knew her described her as a generous and kindhearted individual who never hesitated to extend a helping hand and loved to make new friends. Besides. Jennifer was quite popular in the community and earned a living as the Spring Grove-based art gallery owner. Incidentally, in August 1996, a little more than a year before her murder reports state that Jennifer went through the terrifying experience of being sexually assaulted and robbed.
However, instead of keeping it to herself, Jennifer decided to fight her abuser in court and was ready to testify against him. Yet, she passed away just two days before the scheduled testimony date. On October 20, 1997, people passing by Jennifer's art gallery became concerned after hearing three loud bangs quickly. However, by the time witnesses reached the scene, she had already collapsed on the floor in a pool of her blood.
The police were immediately informed, and first responders declared the art gallery owner dead after reaching the spot. An initial medical examination did indicate bullet wounds, and an autopsy later determined that Jennifer was shot once in her chest, once in her left eye, and once in her left shoulder. The bullet wounds eventually led to her death; while the brutality of the crime shocked officers, the crime scene did not provide a lot of leads, to begin with.
Who Killed Jennifer Myers?
Since the crime scene did not reveal a lot of clues, the police found the initial investigation into Jennifer's murder to be pretty challenging. They canvassed the area around her art gallery and even went door to door, hoping to find a witness, but to no avail. On the other hand, when officers interviewed Jennifer's acquaintances, most mentioned that the art gallery owner was pretty amicable. Since no immediate suspects came to mind, they wondered why anyone would target her in such a shocking manner. Hence, with little to no progress on the case, detectives found themselves at square one.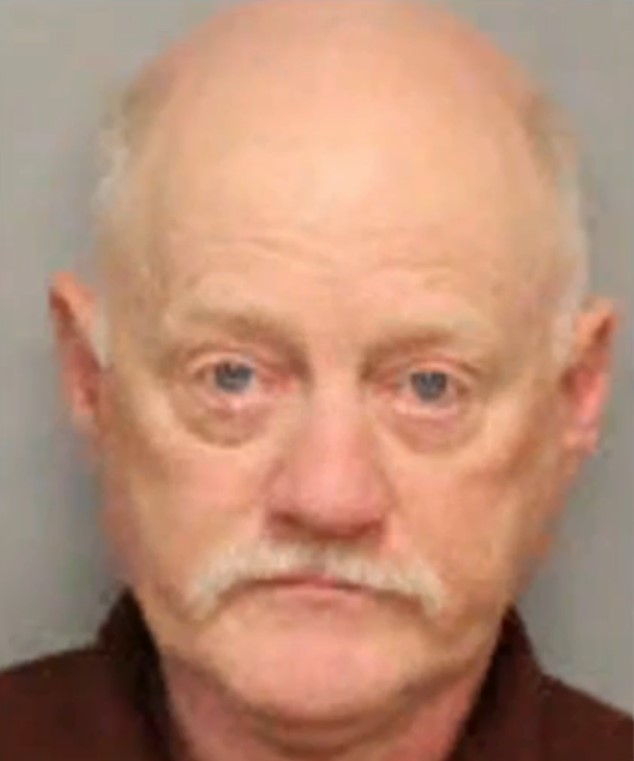 Eventually, further investigation revealed that a man named Kevin Dowling was accused of robbing and sexually assaulting Jennifer. The police also learned that she was supposed to testify against him just two days after her murder. This made Kevin a person of interest in the homicide; authorities got further suspicious when a witness came forward and shared that she had seen him in the parking lot of the shopping complex where the art studio was located on the day of the murder.
The witness even stated that Kevin was in a hurry to leave and almost hit her with his car while exiting the parking area. Unfortunately, the woman who claimed to have seen him wasn't sure of the exact time. Nevertheless, she provided a receipt from a nearby shop which put him right outside the timeframe of the crime. However, an officer soon reviewed the shop where the receipt came from and concluded that their billing machine was around 10 minutes slow.
When the police faced Kevin with the evidence, he denied his involvement in the murder and claimed to be away on a fishing trip. He even showed authorities a video of him fishing at the Muddy Run Lake, but officers soon realized that the timestamp on the video was fabricated. Meanwhile, another witness stated that she had seen an empty boat tied up on the side of the Muddy Run Lake, which wasn't used when Jennifer was killed.
Moreover, the prosecution had other witnesses claim they had seen a man wearing a dark wig near the art studio on the day of Jennifer's murder. Incidentally, Kevin had allegedly told a fellow prisoner that he was carrying one of his daughter's wigs that day, making the case against him even more substantial. Finally, the police decided they had enough evidence and charged him with Jennifer's murder.
Where Is Kevin Dowling Now?
Before appearing in court for the homicide charge, Kevin was tried for the August 1996 attack and convicted of a count each of criminal attempt to commit rape, indecent assault, and robbery. As a result, he was sentenced to 9 to 18 years in 1997. When Kevin was eventually produced in court on murder charges, he pled not guilty and sought a jury trial. Nevertheless, the jury convicted him of first-degree murder, and the judge sentenced him to death in 1998. Although Kevin remained behind bars since then, he kept insisting on his innocence and was determined to get his conviction overturned.
Eventually, in February 2022, a court accepted Kevin's petition and ruled that his attorneys did not provide proper assistance during his murder case. The court further ruled that the prosecution failed to point out information that could have allowed him to walk free, and thus, he was offered a new trial. Reports in March claimed that Kevin was being held at the SCI Phoenix in Skippack Township, Pennsylvania, but prison records show that he has since been released and is awaiting his second trial.
Read More: Chynna Toilolo Murder: Where Is Andy Dane Oketang Dennis Now?