The love of family is an irreplaceable force that shapes our lives and provides a sense of belonging. However, the unimaginable pain of losing all family members in a single moment is a circumstance that tests the limits of human resilience. Jenny Godson, a woman who knows this pain intimately, faced the heart-wrenching loss of her husband and two young sons in a devastating fire at Luna Park. This incomprehensible tragedy would break many, but Jenny has chosen a path of courage and resilience. In Netflix's 'Exposed: The Ghost Train Fire,' she opens up about the profound impact of this unthinkable event, sharing her story with a raw honesty that unveils the strength required to navigate life after such a profound loss.
Jenny Godson's Descent Into Grief
Jenny Godson's dream was to build a loving family, and that dream came to fruition when she met John at the age of 17. Their love story unfolded into a marriage, and soon, the couple welcomed two sons, Damien and Craig, into their lives. The boys, with their ruddy cheeks and mischievous sparkles in their eyes, brought immeasurable joy to the Godson household. The family had created a warm and comforting home in the central western town of Warren. In June 1979, they decided to embark on a family trip to Sydney, where they planned to treat their young boys to the wonders of Taronga Zoo and the enchanting Luna Park. Little did they know that this innocent outing would transform into a harrowing tragedy that would alter their lives forever.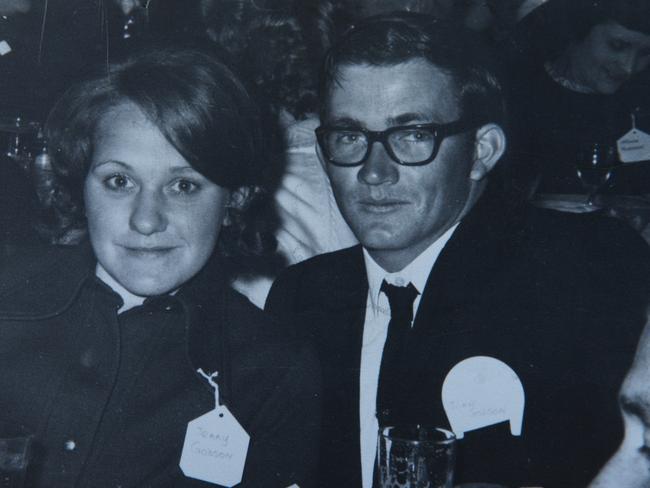 On June 9, 1979, the Godson family arrived in Sydney a bit later than planned, navigating through some bus strikes. Undeterred, they made their way to Taronga Zoo, enjoying the wonders it had to offer before returning to the city for a delightful dinner. The highlight of the day awaited them at Luna Park, where they intended to create lasting memories. The family spent joyous hours together, savoring the magic of Luna Park. As the night drew to a close, they found themselves with four tickets remaining and decided to embark on one final adventure—the Ghost Train. Jenny, craving an ice cream, stepped out of the line for a moment, asking her husband to wait with the kids. For reasons that she has still not understood, her husband decided to take the children on the ride alone. Upon Jenny's return, she saw smoke billowing from the Ghost Train, and her family was nowhere to be seen.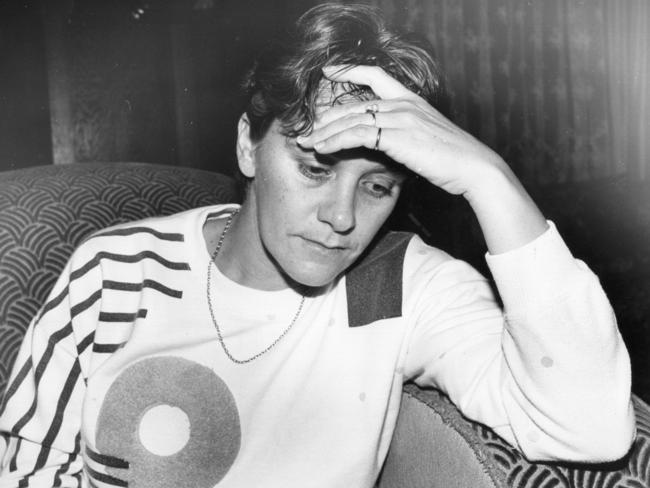 As the flames engulfed Luna Park's Ghost Train, and the agonizing moments passed with no sign of her family emerging, Jenny found herself overwhelmed by despair. Amid escalating chaos, she retreated to the stairs, consumed by grief and inconsolable sobs. In her recollection, the details blur into a haze. The aftermath revealed the heartbreaking truth—Damien, aged 6, and Craig, aged 4, were discovered lifeless within the ride. Her husband's body was also recovered, charred but positioned protectively over one of their boys, a testament to a father's instinct to shield his child. It became painfully clear to Jenny that, at that moment, she had lost everything she held dear.
Where is Jenny Godson Now?
In the aftermath of the accident, Jenny found herself unable to return to Warren, the place that once held the joys and memories of her family. Instead, she sought solace in Sydney, where she took a job at a medical factory, attempting to piece together the fragments of her shattered life. The journey to rebuild proved immensely challenging, marked by persistent grief and emotional turmoil. A ray of companionship entered her life in the form of Jason Holman, a young man who, like Jenny, grappled with survivor's guilt, having lost four friends in the same devastating fire.
The ongoing investigations and allegations into the handling of the case and the corruption of the officers involved did not make it easy for her. There was serious conversation going on about the fire being intentional and not accidental but Jenny decided that she had to let go to move on. She got married and now goes by the name of Jenny Poidevin. Seven years after losing her sons, she had a daughter, a "miracle" that gave her the chance to give her life a second chance. Currently, she lives in New South Wales and works as an administration manager at Tomakin Sports and Social Club and has shared her story with whoever should listen. It is how she keeps her family alive in her heart and brings them the justice they deserve.