Iron County, Michigan, witnessed a tragic road accident on January 13, 2021, when Larry Leonarduzzi, a flagger who worked for the county, died after being hit by a speeding truck. The truck's driver, Jerry Mittelstadt, claimed he had fallen asleep and was shaken awake by the impact of the collision. 'Accused: Guilty or Innocent: Killer Driver or Medical Emergency' chronicles the gruesome accident and follows how Larry's defense put up their arguments in court. Let's delve into the details surrounding the incident and find out more, shall we?
What Happened to Jerry Mittelstadt?
A resident of Newald, Wisconsin, Jerry Mittelstadt, was 57 at the time of the accident. On the show, his wife described him as a caring and honest person who always saw the good in others. Readers would also be interested to know that Jerry is a veteran of the US Air Force who took up electrical maintenance after getting honorably discharged from service. However, his job required him to travel long distances frequently, and he was actually on his way to work when his truck hit Larry Leonarduzzi in Iron County, Michigan.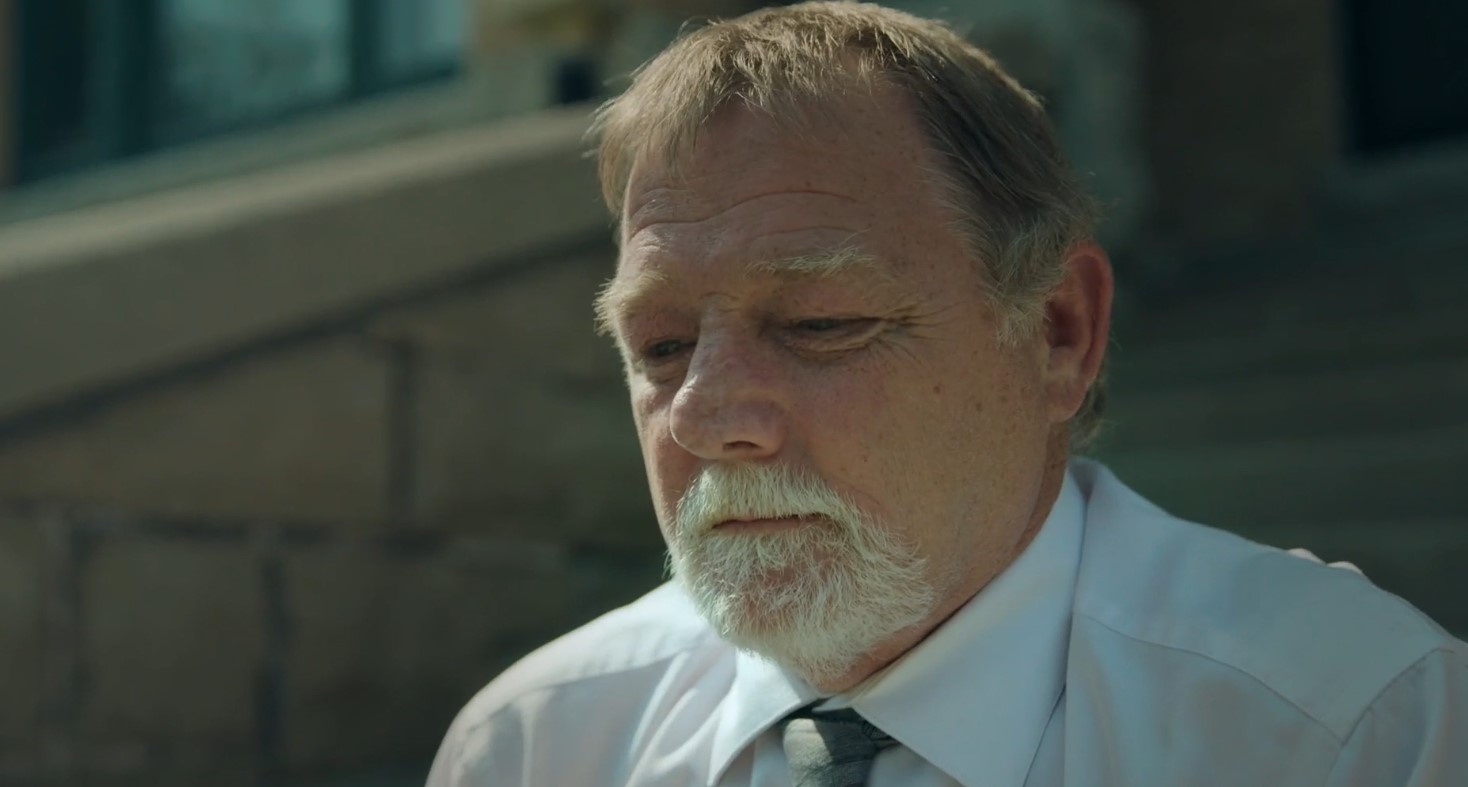 January 13, 2021, was a typical work day for Larry Leonarduzzi, who was flagging vehicles in a marked work zone. He had just a few more hours before his shift ended and looked forward to returning home to his family. Sadly, fate had other intentions, as a truck soon crashed into Larry at high speed. The impact threw him against a second truck parked on the road before the initial vehicle crashed into him again, killing him on the spot.
When the police questioned Jerry about the accident, he claimed he had fallen asleep and was only jolted awake by the crash's impact. Once he came to himself, he felt suffocated inside the vehicle and somehow managed to get out by opening the door. However, Jerry was still reeling from the impact, and through his dizziness, he saw a severed human leg in the middle of the road. Immediately after, he noticed Larry Leonarduzzi caught in the middle of two trucks; he later mentioned how the victim's face haunts him to this day. Still, Jerry stuck to his initial statement of falling asleep, and the police transported him to a nearby hospital to treat his injuries.
Was Jerry Mittelstadt Found Innocent or Guilty? Where is He Now?
Immediately after the accident, Jerry Mittelstadt was indicted on one charge of moving violation causing death in a work or school bus zone and reckless driving causing death. Albeit, when doctors ran medical tests on the accused at the emergency room, they found no traces of alcohol or drugs in his system. On top of it, the defense learned that Jerry had an underlying medical condition; in December 2020, he felt suffocated and had almost blacked out at work.
Although Jerry was supposed to see a pulmonary specialist right after the incident, he could not do so because of Covid restrictions. Incidentally, he could visit the doctor after the accident and was diagnosed with a paralyzed diaphragm which commonly leads to frequent blackouts. Meanwhile, right after the accident, doctors at the emergency room noticed that Jerry's oxygen saturation levels were low. While he was still not diagnosed then, medical experts noted that low oxygen levels could often lead to blackouts.
Subsequently, the defense presented their findings in court, and Jerry pled not guilty on account of a medical emergency. The prosecution pushed for a conviction and even brought his previous driving offenses into the record. Nevertheless, the jury ruled in favor of the accused and cleared him of all charges in 2022. Jerry currently resides with his wife, Jeanette, and their two dogs in Newald, Wisconsin.
Jeanette has two sons from her previous relationship, although they have since moved out and are living independently at the time of writing. From the looks of it, Jerry's medical condition has worsened over the months, making him incapable of earning a living. Hence, the family mainly survives on his disability payments and a meager income. Yet, with the 57-year-old being cleared of all charges, his wife was confident about turning their lives around soon.
Read More: Sharmini Anandavel Murder: How Did She Die? Who Killed Her?