When 15-year-old Sharmini Anandavel went missing from her Toronto apartment in June 1999, the police hoped to bring her back safely. Unfortunately, though, just four months later, authorities came across her remains in a ravine next to the Don River, triggering a homicide investigation. Crime Junkie's 'Murdered: Sharmini Anandavel' takes the viewer through the gruesome crime and follows the investigation that tried its best to get to the bottom of the incident. If you are intrigued by the details surrounding this case and want to find out more, we have you covered.
How Did Sharmini Anandavel Die?
Sharmini's family moved to Canada from their native country of Sri Lanka, hoping for a better life in the foreign country. At the time of her murder, she was a ninth-grade student who, like any typical teen, loved hanging out with her friends and having fun. According to reports, she was not only a brilliant scholar but was also very close to her loved ones and had huge aspirations for the future. In fact, people who knew Sharmini have publicly talked about her lively nature and mentioned how she would never hesitate to help others in need. But alas, perhaps, it was this eagerness to make new acquaintances as well as her selflessness that unwittingly pushed her toward a dangerous path.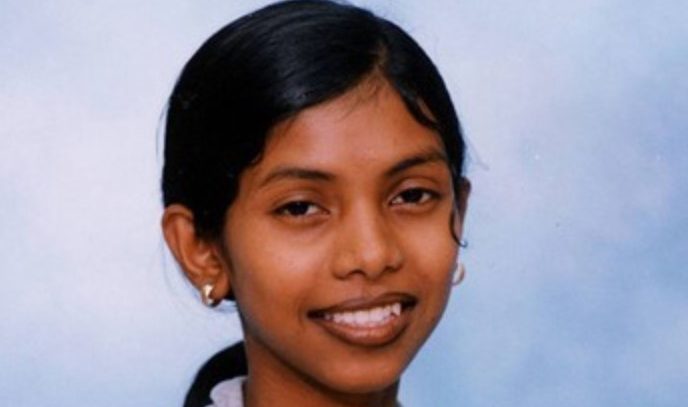 Sharmini was last seen alive on June 12, 1999, when she set out at around 9 am for what she believed was a new job. She told her family about this apparent opportunity and seemed pretty excited to finally earn a bit of money. However, her loved ones got concerned when the fifteen-year-old failed to return home at the stipulated time. Sharmini was always punctual and true to her word, which is why this seemed very uncharacteristic of her. Hence, believing something must've gone wrong, her family and community raised the alarms and got together to comb through a few nearby areas in search of the missing youngster. Her friends were also contacted in the hopes that someone would know her whereabouts. Yet when there was no news about her for hours, her loved ones officially reported her missing.
Since Sharmini was a mere teen, authorities took on the case as a priority and immediately launched a grand search operation. They coordinated with local volunteers to form search parties and even used all the available facilities. The show mentions how even though the cops were thorough in their search and left no stone unturned, weeks passed without any news around her. On the other hand, her family tried their best to help law enforcement in the investigation, yet could not help but fear the worst. Eventually, about four months after she went missing, a father and son duo came across badly decomposed human remains while walking in the East Don parklands. They immediately informed the police, who were ultimately able to use dental records to identify the body as that of Sharmini. Forensic investigators were even able to recover parts of the victim's nails and hair, but the extreme natural decay made it impossible to determine a clear cause of death.
Who Killed Sharmini Anandavel?
The initial investigation into Sharmini's disappearance was highly challenging as there were no leads to work with. While no one knew what exactly had happened to the fifteen-year-old, authorities were able to gain some information after interviewing some neighbors. For starters, one neighbor claimed to have seen Sharmini at the Fairview Mall at around 10:30 am on the day of her murder, while another mentioned that the teen was wandering alone in Peanut Plaza at around 11:45. However, all of them talked about Sharmini's friendly nature and insisted that she did not have any enemies who would target her this horrific way.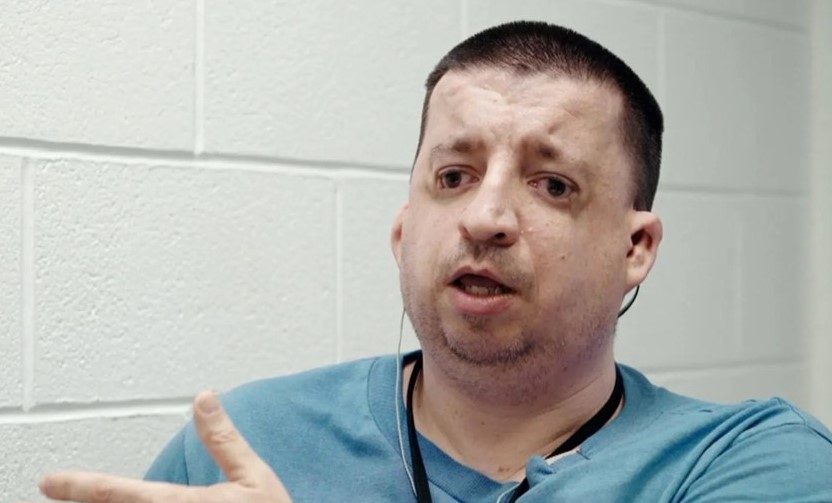 Further information dawned once detectives talked to Sharmini's family and learned of her enigmatic job offer. After all, none of them knew what the job entailed exactly; they claimed she was very secretive about it. However, on the other hand, Sharmini's friends stated that she'd revealed she was going to be a part of a $12/hour undercover investigation in an anti-drug operation. Surprisingly, the cops even found a form for this same profession in the victim's room, although the document just required one to fill in their name, address, and age. At first glance, it looked completely fake, and the local law enforcement department soon formally deemed it so.
Since this offer was police-related, authorities and local residents suspected that Sharmini's neighbor, Stanley Tippett, was involved in her disappearance. That's because while Stanley was a Toronto native and grew up in that area, he lived in the apartment right before the Anandavels at the time of Sharmini's murder and had previously also impersonated a police officer in order to take control of a bicycle and arrest people illegally. It is also believed Stanley loved to dress up in uniform and would often introduce himself as an officer to any family moving into the building. Nevertheless, when questioned, Stanley vehemently claimed he was not involved in the heinous crime, pushing detectives to let him go since they did not have enough evidence to arrest him on any count.
Even after Sharmini's body was discovered, medical examiners noticed that coyotes, as well as water from the ravine, had washed off any DNA evidence from her remains, which meant that it was impossible to identify a suspect forensically. Eventually, such complications led to the case going cold, and even though the teen's homicide remains officially unsolved to this day, officers firmly believe Stanley James Tippet was responsible. Incidentally, he got into further trouble with the law in the years following this 1999 incident as he was arrested multiple times on unrelated charges of attempted robbery as well as aggravated and sexual assault. He was actually convicted in 2009 for raping a 12-year-old girl in Peterborough a year prior, and the government classified him as a dangerous offender in 2011 before sentencing him to prison indefinitely. Hence, with no recent reports indicating Stanley's release eligibility or overall discharge, we believe he is still behind bars at a Canadian facility.
Read More: Michelle Fournier Murder: Where Is Scott Evans Dekraai Now?