When Michelle Fournier divorced her allegedly abusive husband, hoping to start a new life, she had no idea the decision would lead to a tragedy. Shortly after, in October 2011, Orange County witnessed the worst mass shooting when a gunman broke into a Seal Beach hair salon before shooting numerous victims in cold blood. Investigation Discovery's 'Deadly Sins: No Forgiveness: Hair Today, Gone Tomorrow' chronicles the horrific event and follows the ensuing investigation that eventually brought the perpetrator to justice. Let's delve into the details surrounding the murder and find out more, shall we?
How Did Michelle Fournier Die?
A Huntington Beach, California resident, Michelle Fournier, was 48 at the time of her murder. Once divorced, she was an experienced hairdresser, and she moved to Seal Beach to work at the Salon Meritage hair salon run by Randy Lee Fannin. People who knew Michelle described her as a kindhearted and caring individual who never hesitated to help others and always welcomed everyone with a smile.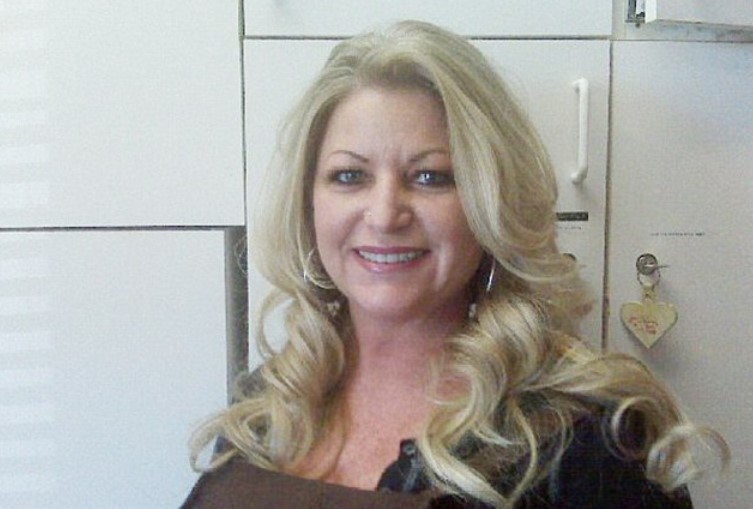 During her time in Seal Beach, Michelle met and got acquainted with Scott Evans Dekraai, and it did not take long for the two to fall in love. After courting each other for a few years, the pair married and even welcomed a son into this world, but trouble soon followed. Unbeknownst to Michelle, Scott was diagnosed bipolar and susceptible to severe mood swings. He even ended up verbally and physically assaulting her during some of these mood swings.
When the latter realized that her husband wasn't ready to get help, she filed for divorce and fought to get custody of their child. Michelle was pretty happy on October 12, 2011, as the judge did not entertain Scott's petition for sole custody of their child. Thus, she went in to work with a light mind and even looked forward to spending the rest of the evening with her son after clocking out. However, at around 1:21 PM, a shooter forced his way into the salon and began firing indiscriminately at employees and customers.
While some could escape through the back entrance, the attack lasted around 2 minutes. When exiting the building, the shooter even gunned down a citizen who had parked his car nearby. Once the police received news of the horrifying attack, they immediately dispatched units to the area. First responders noted that eight people had suffered fatal gunshot wounds, while a ninth person was severely injured.
Hattie Stretz, the injured customer, was immediately shifted to a local hospital. At the same time, the deceased bodies of Michelle Fournier, Randy Lee Fannin, Victoria Buzzo, David Caouette, Michele Daschbach Fast, Lucia Bernice Kondas, Laura Webb, and Christy Lynn Wilson were recovered from inside the establishment. Later, an autopsy determined that all eight victims had died from bullet wounds, although they were shot with different guns.
Who Killed Michelle Fournier?
Since the attack occurred in broad daylight, the police could interview several eyewitnesses who described the attacker and his car in detail. Besides, people inside the salon mentioned how the attacker, who even had body armor, initially confronted and shot Michelle before opening fire on others. Realizing that the shooting might have something to do with her, authorities looked into her background. They soon discovered the rocky relationship she shared with her ex-husband, Scott Evans Dekraai.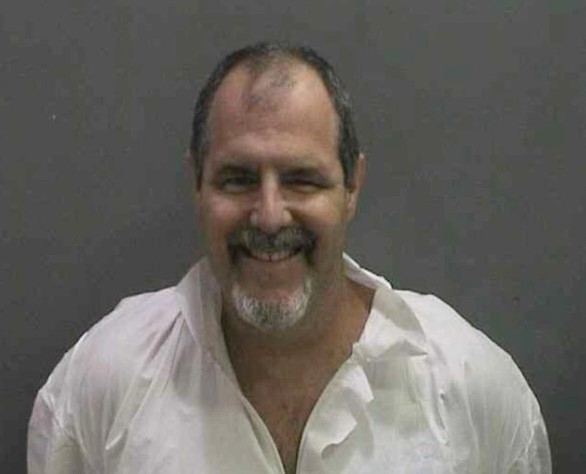 The police also learned about the custody battle the pair were involved in at that time and how the judge had dismissed Scott's petition for sole custody. In the meantime, detectives put out an APB for the suspect's vehicle, and police officers spotted a truck of the same make and model about half a mile from the crime scene. Authorities immediately gave chase, and once they apprehended the suspect, they identified him as Scott. On top of it, he was wearing body armor at the time of his arrest and had three separate guns in his possession.
Where Is Scott Evans Dekraai Now?
Surprisingly, Scott did not resist arrest once police officers caught up to him but instead appeared quite remorseful of his actions. Moreover, he immediately confessed to the crime, although he kept mentioning how he did not mean to kill anyone. Still, when presented in court, he pled guilty to eight counts of first-degree murder and a single count of attempted murder.
As a result, in 2017, Scott was sentenced to eight consecutive life sentences without parole and an additional seven years to life for the attempted murder charge. Hence, with parole entirely out of the picture, he remains behind bars at the California Substance Abuse Treatment Facility in Kings County, California.
Read More: Debra Jean Wrinkles Murder: What Happened To Matthew Eric Wrinkles?