Investigation Discovery's 'Murder in the Heartland: New Mom's Night Out' chronicles how 18-year-old single mother Jessica Currin was brutally murdered in Mayfield, Kentucky, in late July 2000. When the authorities discovered her burnt remains the following day, the investigators made one mistake after another till the case turned cold. However, an unlikely pair of sleuths and the victim's parents' determination to get justice for their daughter ultimately resulted in a conviction almost a decade later. Let's examine what's going on in the case today.
How Did Jessica Currin Die?
Jessica Melissa Currin was born to Joe and Jean Currin in Mayfield, Kentucky, on November 29, 1981. The 18-year-old gave birth to a son, Zion, in late 1999 or early 2000. Desiring a taste of independence, the new mother decided to leave her parents' house in early July 2000, taking her infant with her. According to the show, she had recently acquired an apartment in Mayfield. On the evening of July 29, Jessica asked her parents to babysit Zion so she could spend time with her friends in her new apartment.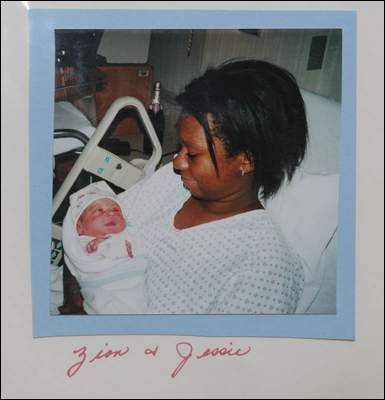 However, the grandparents were concerned when they stopped by their daughter's flat the following morning for them to go to church together. When they did not find Jessica, they initially thought she was staying over at some friend's residence. But as the hours passed and then the following day, Joe and Jean's worries exponentially increased since a prolonged and unannounced absence was not typical of Jessica, a devoted and caring mother. The parents went to the local authorities to file a missing person's report and heard the devastating news.
18-year-old Jessica's burned and decomposed remains were found behind Mayfield Middle School on July 30. Police sources claimed her clothes and skin were severely charred, and her undergarments ripped off. With bulging eyes and tongue forced out of the mouth, the body had the burnt remains of a belt around her neck. While the advanced state of decomposition due to the humid Kentucky weather made it impossible to determine the official cause of death, the belt indicated she might have been strangled before her body was set on flames.
Who Killed Jessica Currin?
The Mayfield Police Department handed down the murder investigation to one of their novice detectives, Tim Fortner, who recollected how he initially thought Jessica's body was a mannikin. A former deputy jailer and an erstwhile low-level patrolman, Tim reportedly muddled up his first homicide investigation. Despite several pieces of evidence, including a plastic bottle smelling of petrol at her feet and a substantial clump of hair nearby, present at the crime scene, he mixed them up, with most of the forensic evidence failing to be cataloged and stored.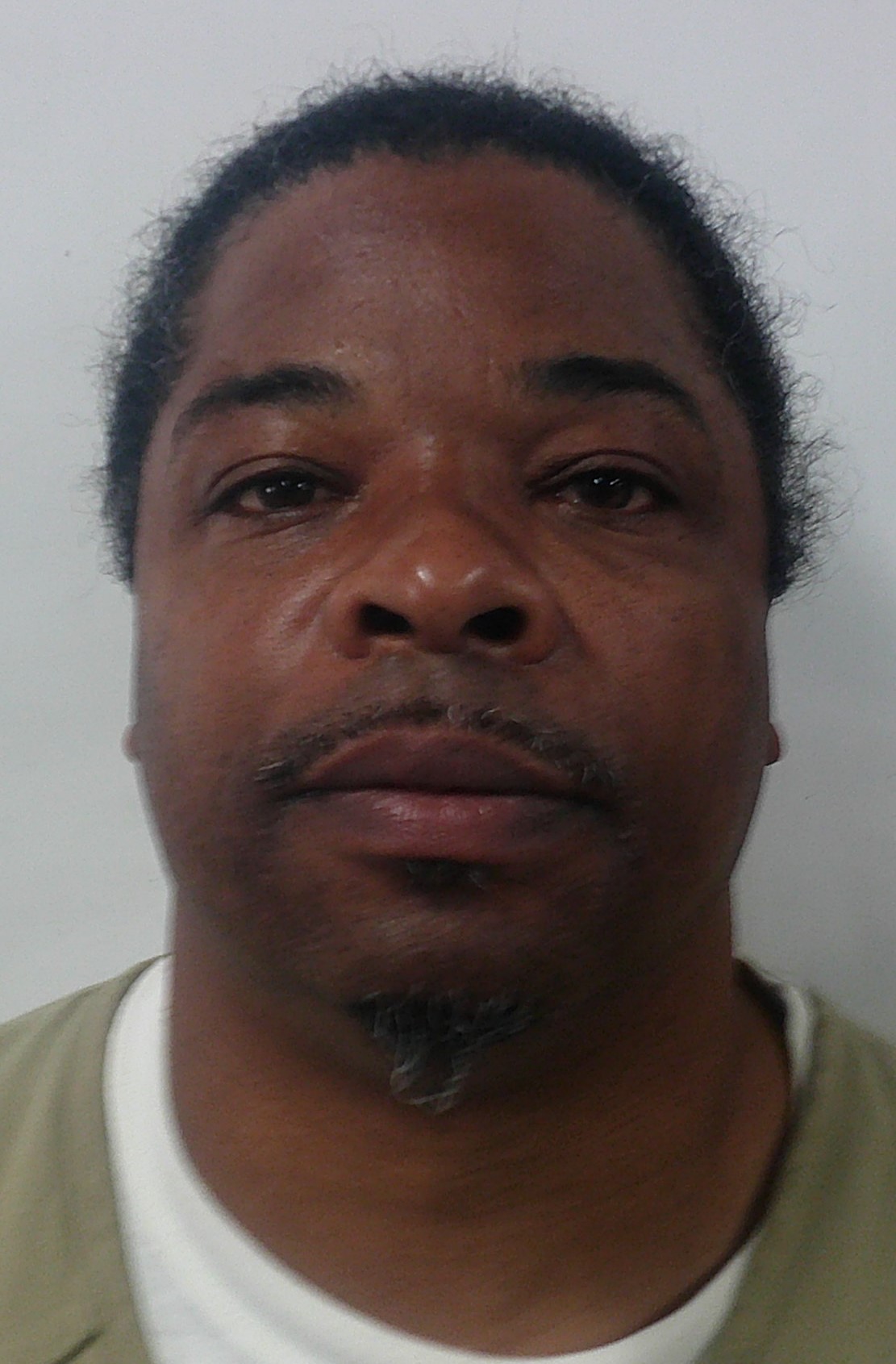 Tim recollected, "I didn't have a clue what to do next. I have no idea how to organize a crime scene or look for forensic evidence. Frankly, I was scared stiff." When the forensic experts could not find any conclusive leads from the DNA evidence, the former investigator focused on local rumors that alleged Zion's biological father, Jeremy Adams, then 20, might have played a role in Jessica's beating, stabbing, strangulation, and immolation. The gossip claimed Jeremy killed her because she had been vying to inform his erstwhile girlfriend about their child.
The incompetencies in the investigation were evident when it took around six months after the death for the police to interview Jeremy. A small-time drug user with a petty criminal record, he was behind bars on unrelated charges and refused to have any knowledge of the crime. However, Tim presented him with crime scene photos to jog his memory. While the tactless move did nothing constructive, Jeremy's describing the crime scene to a fellow inmate led to the latter coming forward and falsely claiming Jeremy had confessed the crime to him.
A grand jury recommended Jeremy be charged with murder, tampering with physical evidence, and abuse of a corpse on February 15, 2001. However, the judge dismissed the charges even before his trial commenced in early 2003 after learning of the Mayfield police's error in not presenting critical evidence to the defense. The judge commented, "I have never seen a case so encumbered with problems, and I hope I never see another one." Reports stated that the charges against Jessica's erstwhile boyfriend, Carlos "Lolo" Saxton, were also dismissed.
With the judicial embarrassment, the homicide investigation was handed over to the Kentucky State Police, and Tim Fortner resigned in 2003. As the case started to get canned, an unlikely amateur sleuth — Susan Galbreath, a local homemaker — stepped in to conduct her investigation. She contacted journalists and public figures through cold emails, casting a wide net to seek assistance. Among those she reached out to was Tom Mangold, a seasoned British journalist Susan had seen on the BBC's investigative television program 'Panorama.'
Recognizing the limitations of email communication for investigative work, she eventually proposed Tom visit in person. Despite the potential uncertainty, she took the chance and was thrilled when he agreed. In Mayfield, in 2004, nearly four years after Jessica's murder, Tom arrived to collaborate on the case. The couple visited Jeremy's mother, Donna Adams, who shared insights into the night of Jessica's murder, mentioning a chaotic party fueled by drugs and alcohol that Quincy Omar Cross, a local drug dealer, attended.
Susan and Tom, cautious but receptive, interviewed party-goers, uncovering details that led them to suspect Quincy's involvement in Jessica's murder. Presenting their findings to the Kentucky State Police after two weeks of investigation, they harbored limited hope for the desired outcome. Meanwhile, Jessica's father, Joe, contacted several national civil rights organizations, who rallied for justice and mounted pressure upon the authorities till they handed over the case to the Kentucky Bureau of Investigation in early 2007.
Around the same time, Susan received a message from Doris Victoria Caldwell in February 2007, who claimed to have been at the party with Quincy and the others. Victoria, then 15, had approached the authorities before and was placed in police protection after she expressed apprehensions regarding her safety. However, she fled, and the trial went cold. Victoria told Susan she was in a car with Jessica's cousin, Vinisha Stubblefield, then 16, Quincy, Jeffrey Burton, and Tamara Caldwell. She alleged the entire group was high on alcohol and drugs.
Both Vinisha and Victoria testified Jessica accepted a ride home while returning from a friend's residence on July 29, 2000. But they drove to Jeffrey's residence, where Quincy assaulted her with a bat and raped her by pulling on a belt around her neck. When Jessica regained consciousness and attempted to resist, Quincy hit her with a metal tool before fatally strangling her. According to her court testimony, the group hid Jessica's body in the garage until they were forced to dump it behind the school and burn it since the corpse started to smell.
Where is Quincy Omar Cross Now?
Quincy presented a different account of the night in question in his interview on the "Wrongful Conviction" podcast. He claimed he was in Union City, Tennessee, on July 29, 2000, asserting that he and friends drove around buying drugs before crossing into Kentucky and ending up at a gathering on Chris Drive in Mayfield around 11:00 pm. Later that night, he borrowed a car, got lost in Mayfield, ran out of gas, and was assisted by Deputy Sheriff Mike Perkins. The deputy testified to smelling gasoline on Quincy, linking him to the murder.
Quincy was arrested on unrelated charges of drug possession the following morning and spent two years awaiting sentencing. He claimed he first heard Jessica's name while in jail. Before his 2008 trial, Vinisha and Victoria pled guilty to evidence tampering and abuse of a corpse. Quincy was convicted of murder, rape, sodomy, kidnapping, evidence tampering, and abuse of a corpse in 2008 and sentenced to life without parole.
Shortly after Quincy's conviction, Jeffrey and Tamara entered Alford's pleas to second-degree manslaughter, abuse of a corpse, and tampering with evidence (only Jeffrey). Quincy has maintained his innocence, and his stance was strengthened when Vinisha submitted a new affidavit on July 31, 2023, distancing herself from the crime scene and others in the group. He, 47, remains incarcerated at the Southeast State Correctional Complex.
Read More: Peter Morgan in Jail After Planned Killing of Georgina Symonds