NBC's 'Dateline: Conduct Unbecoming' follows the investigation that helped the police catch the perpetrator responsible for the heinous rape and murder of two Canadian women — Jessica Lloyd and Marie-France Comeau — in Ontario, Canada. Marie was found killed inside her home in November 2009, while Jessica was reported missing in January 2010, and her body was found more than a week later. If you're interested to learn more about the cases, including the identity of the killer, we've your back. Let's begin then, shall we?
How Did Jessica Lloyd and Cpl. Marie-France Comeau Die?
Marie-France Comeau was born on March 19, 1972. She started her military career early, working as a traffic tech — loading stuff and balancing the weight of an aircraft. After serving in the military for more than a decade and being stationed in Germany, Dubai, and Afghanistan, she became a flight attendant in 2008. By November 2009, Marie lived at an apartment on 252 Raglan Street in Brighton, Northumberland County, in Ontario, Canada. She was a corporal in the Canadian Forces and a flight attendant with the 437 transport squadron at CFB Trenton.
One of her former colleagues, Adam Frey, who had spent four months working alongside her, stated the world would not be the same without her. He said, "She was a fun person who loved life and seemed to find the best about everything she did." Her family created a Facebook group to honor Marie's memory, and it was flooded with condolences and messages from troops stationed overseas to her Raglan Street neighbors. One of her friends, Kim Hill Chornaby, wrote, "She was an absolutely beautiful person and friend."
Kim added, "She was always so happy and positive, and I am truly saddened by this horrible tragedy. Her smile will forever live on in the hearts of those who knew her and were lucky enough to call her a friend." Marie's body was found inside her Brighton home on November 25, 2009, at around 1:00 pm. The clean crime scene, devoid of fingerprints or forensic evidence, indicated the killer was organized and knew his way around the house. An autopsy showed she had been violently raped, and the duct tape around her face had resulted in her suffocation.
Jessica Elizabeth Lloyd was born to the late Elwood Warren Lloyd and Roxanne E. McGarvey Lloyd at the Grace Hospital in Ottawa, Ottawa Municipality in Ontario, Canada, on May 18, 1982. Daughter of a Canadian Navy serviceman, Jessica grew up on Uplands Base, Ottawa, until the family moved to the Plainfield area when she was 8. She attended schools on Uplands Base, Harmony P.S., Foxboro P.S., and Quinte S.S. and graduated from Loyalist College in 2003 with a 3-year Diploma in Business Administration/Human Resources.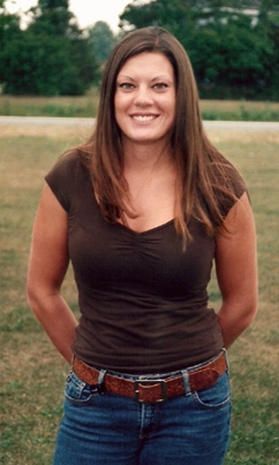 During her secondary school and college days, Jessica used to work at Sears and Quinte Mall. By early 2010, she had been employed with the Hastings and Prince Edward District School Board for seven years, working as a Transportation Planner at Triboard Transportation Services in Napanee — a position she held for the last three years. Her friends and family described her as a friendly, thoughtful, kind, considerate, happy, and fun-loving young woman who was quick with her witty one-liners.
Her long-time friend Lisa Ray described Jessica as saying, "She was constantly putting others before herself. She was well-liked, even with the way the community came together. She had such a wide friend base, indicating everyone just loved her. You couldn't help but love her." Lisa added, "I've never met anyone like her, and I feel blessed to have had her in my life." According to the interview, the emotional friend had named her six-month-old daughter after Jessica (Charlotte Jessica Ray).
The last time anyone heard from Jessica was when she texted a friend at 10:36 pm on January 28, 2010. She had spent at their place, watching television, and left around 10 pm. She had texted the friend to let them know she was home and getting ready for bed. The authorities found she had been buried in a shallow grave in a secluded area on Cary Road in Tweed, Ontario, on February 8, 2010. The 27-year-old had blunt-force trauma to the head and was strangled to death before being violently raped.
Who Killed Jessica Lloyd and Cpl. Marie-France Comeau?
When Jessica Lloyd did not come to work on January 29, her colleagues and friends began looking for her. They found she was not inside her home, though her car, phone, and other personal belongings were present. Her family reported her missing to the Belleville Police Service in the afternoon. The officers found footprints in the backyard and tire marks in the field adjacent to her house. Investigators identified distinctive tire tracks left in the snow along the north tree line of her property, approximately 100 meters north of her home.
The last piece of evidence helped the police narrow it down to three vehicles. It was soon determined to be a Nissan Pathfinder after one patrol officer reported seeing an SUV of similar make parked suspiciously in the field on January 28 at around 9 pm. With the help of the Ontario Provincial Police, the authorities conducted an extensive canvassing of all motorists using the highway near Jessica's home from February 4 to the following morning, looking for the tire treads.
During the canvassing, the officers stopped a Nissan Pathfinder for questioning on February 4. Canadian Forces Colonel Russell Williams was in the driver's seat and was heading home after a day at the nearby Trenton Air Base. The officers asked the decorated military personnel routine questions before letting him go. However, they were suspicious of the Colonel and had him tailed for two days before calling him in for questioning on February 7. By then, the detectives had done their homework, gathered evidence, and confronted him with all the details.
According to police reports, the interrogation began at around 3 pm and continued for almost ten hours, during which Russell eventually admitted to both murders. He also confessed to numerous break-ins and theft of women's undergarments in the area and two sexual assaults in Tweed. At the end of the session, he drew them a map to point them to where Jessica's body was buried near his weekend getaway cottage in Tweed. The officers also searched Russell's Ottawa home to find numerous hidden keepsakes, photographs of him modeling in the stolen underwear, and images and videos that he took of his victims.
Along with the murder charges, Russell was charged with breaking and entering, forcible confinement, and two counts of sexual assault connected to two separate home invasions near Tweed, Ontario, in September 2009. He was convicted of all charges and sentenced to two concurrent terms of life imprisonment, with no consideration of parole for 25 years, in October 2010. He was also found guilty of sexual harassment and 82 counts of burglary, where he had stolen women's undergarments.
Read More: Russell Williams: Where is the Killer Now?