NBC's 'Dateline: Conduct Unbecoming' features the story of convicted British rapist and killer David Russell Williams. He was found guilty of breaking into and stealing women's underwear from dozens of homes in Ontario, Canada, between September 2007 and November 2009. He also pleaded guilty to two counts each of first-degree murder and sexual assault. So, who is David, and where is she now? Let's find out.
Who is Russell Williams?
David Russell Williams was born to Christine Nonie (née Chivers) and Cedric David Williams in Bromsgrove in Worcestershire, England, on March 7, 1963. Cedric was hired as a metallurgist at Chalk River Laboratories, a Canadian nuclear research laboratory, and the Williams family immigrated to Chalk River in Ontario, Canada. His parents divorced when Russell was six, and his mother married Dr. Jerry Sovka. He started high school at Birchmount Park Collegiate Institute in 1978 and left in 1979.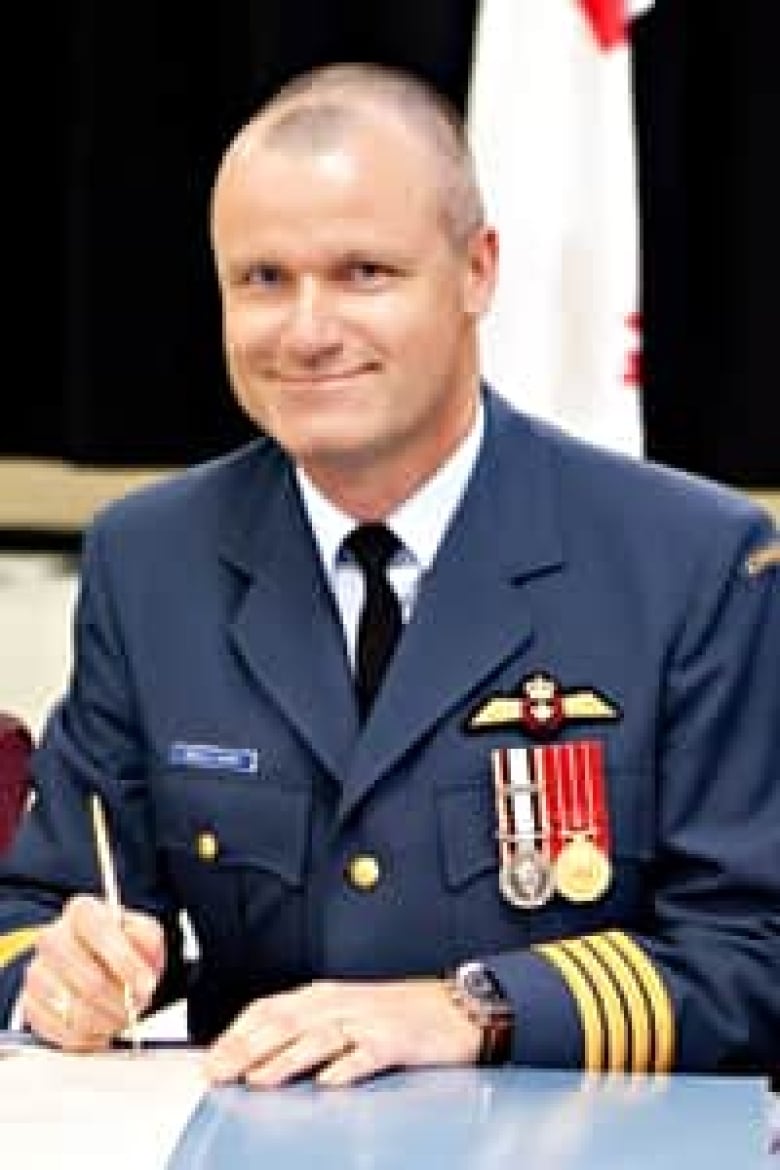 Russell attended Upper Canada College, an elite private school in Toronto, for his final two years. During his undergraduate years, he began his pilot career and took flying lessons at Toronto's Buttonville airport. After graduating from the University of Toronto with a degree in economics and political science, he joined the military in 1987. Earning his wings in 1990 to his promotion to the Major rank and serving as the multi-engine pilot career manager in November 1999, Russell rapidly rose through the army ranks.
He obtained a master's of defense studies from the Royal Military College in Kingston, Ontario, and got promoted to lieutenant colonel in June 2004. He was appointed as the commanding officer of the 437 Transport Squadron in Trenton, Ontario, and went on to hold some prestigious and distinguished ranks within the military. On July 15, 2009, Russell was appointed as the commanding officer at Canadian Forces Base (CFB) Trenton — Canada's largest air base — in Quinte West, Ontario.
Ret. Gen. Angus Watt said, "He (Russell) could handle a lot of pressure, a very busy calendar … a lot of different conflicting priorities. He was quite an impressive guy." Russell married Mary Elizabeth Harriman — an associate director of the Heart and Stroke Foundation — on June 1, 1991. According to reports, Russell once flew the jet ferrying Canada's prime minister and the British royal family on a visit to the country. Hence, it was shocking when the distinguished military personnel's secret life was exposed.
Court records showed Russell was involved in 82 fetish-related home invasions and attempted break-ins between September 2007 and November 2009 as he indulged in his pedophiliac tendencies, stealing the underwear of girls as young as nine years old. He evolved to sexual assault on September 17, 2009, as he broke into a woman's house near his Tweed, Ontario, cottage after returning from a trip to the remote Canadian Forces base in Alert, Nunavut, the previous day. He tied her to a chair, sexually assaulted her, and photographed her naked body.
Where is Russell Williams Now?
Russell Williams spent the rest of the week attending a military parade, playing in a golf tournament, and grinning for a photo op with minor hockey players. His second sexual assault transpired on September 30, similar to the previous attack. The convicted rapist was photographed two days after the incident, presenting a donation to his erstwhile wife's charity organization. Based on video evidence found inside his house, Russell staked out the home of Corporal Marie-France Comeau, a 37-year-old military traffic technician based at CFB Trenton.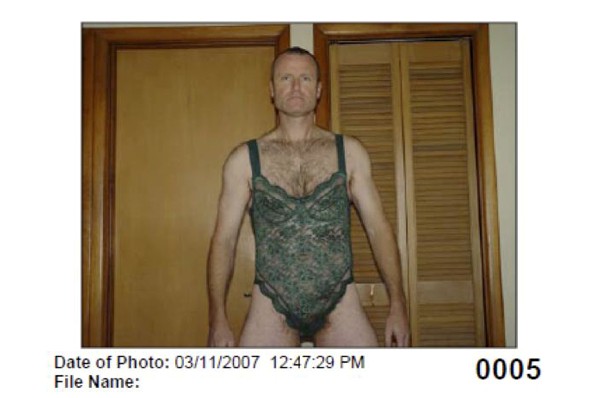 Being her supervisor, he knew where she lived in Brighton, Ontario, and her recent breakup with her former boyfriend, Alain Plante. Russell first broke into the house at around 9 pm on November 25, 2009, and posed wearing Marie's undergarments before breaking in again between 10:30 and 11 pm. He hid in the basement before attacking her, raping her multiple times, and videotaping the ordeal. After trying to suffocate her with a pillow, he duck-taped her nose, and she died of asphyxiation.
On January 27, 2010, Russell noticed Jessica Lloyd, 27, on her treadmill through her window at her apartment. He broke into the home to confirm she lived alone before entering again on January 28 while she was asleep. Like Marie, he tied Jessica up and blindfolded her with duct tape. He photographed her throughout the assault and videotaped him raping her around 2 am. Afterward, he bundled her into his truck, took her to his weekend getaway cottage in Tweed, and raped her again.
Russell killed Jessica by striking her in the head with a flashlight and strangling her with a rope. He buried her in a shallow grave in a secluded area on Cary Road, a few meters away from his cottage, on January 29. After being interrogated by the police, he eventually admitted to the murders, sexual assaults, and break-ins and even led police to where Jessica was buried. The police searched Russell's Ottawa home to find a mountain of stolen underwear — underpants, bras, and camisoles stuffed into the rafters of his garage and packed in boxes in the basement – trophies from dozens of break-ins.
Crime reporter Tim Appleby said, "His collection of stolen underwear ran into the thousands. He had so much of it he had to burn some of it in a field outside Ottawa." Adding to his audacious crimes was a condolence letter he had written to Marie's family after her body was discovered, offering to help during "this difficult time." Russell pleaded guilty to all 88 charges against him, including two counts of first-degree murder, two counts of sexual assault, two counts of forcible containment, and 82 counts of breaking and attempted infringement, on October 18, 2010.
On October 21, 2010, Russells was sentenced to serve two concurrent life sentences for first-degree murder, two 10-year sentences for other sexual assaults, two 10-year sentences for forcible confinement, and 82 one-year sentences for burglary. Following his sentencing, his commission was revoked, and he was expelled on December 10, 2010. The military also retrieved his South-West Asia Service Medal with Afghanistan bar and Canadian Forces Decoration with clasp and Commission Scroll. According to official records, the 60-year-old is serving his sentence at the Port-Cartier Institution in Port-Cartier, Quebec.
Read More: Jessica Lloyd and Cpl. Marie-France Comeau Murders: How Did They Die? Who Killed Them?