Discovering new possibilities, ten individuals fly to a tropical paradise in Mexico to find love in Netflix's 'Love After Divorce.' The reality dating series features divorced singles who seek another chance at romance with no boundaries in sight. However, it isn't long before reality dawns, and the individuals start wondering if their lives can really accommodate a new person. Given the whirlwind journey Ji-su and Dewey Hur take in season 4, fans have continued to wonder about the latest updates concerning them. So, if you're curious and want to know more, look no further because we've got all the information right here!
Dewey and Ji-su's Love After Divorce Journey
In the hopes of finding a potential partner, Dewey Hur and Park Ji-su decided to let down their walls and discover a romantic possibility in the tropical paradise. From the get-go, their interest in each other became apparent. While Dewey was fascinated by Ji-su's personality, the latter was also interested in exploring a connection with him. Initially, the two picked each other for dates and even relished each other's company. However, the paradox of choice meant that they explored other possibilities.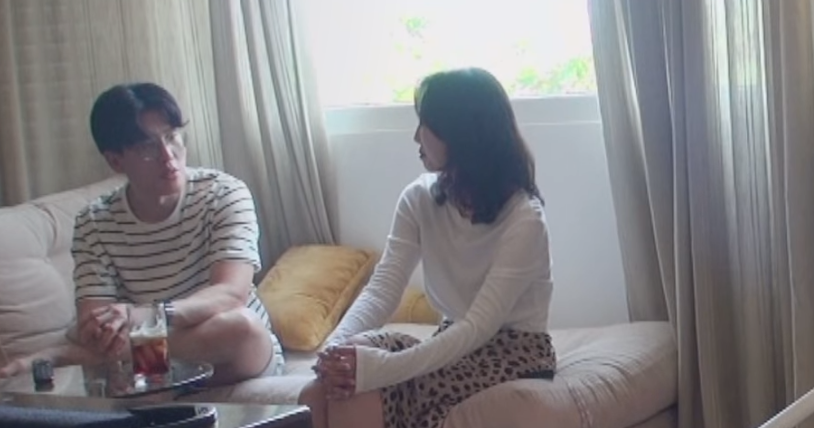 Dewey discovered a possible connection with Hee-jin after the two found out that they were both Canadians. With distance in common, Dewey had the chance to pursue someone besides Ji-su. Nevertheless, the two showed kindness towards each other repeatedly. Even when Ji-su had an emotionally challenging time, Dewey was steadfast in reassuring her. While Ji-su wanted to explore a connection with Tom and Jimi, the former wholeheartedly expressed his interest in her. Ji-su's line of concern also emerged from their cultural differences. She believed that the differences in their youth and life would create a cultural barrier moving forward.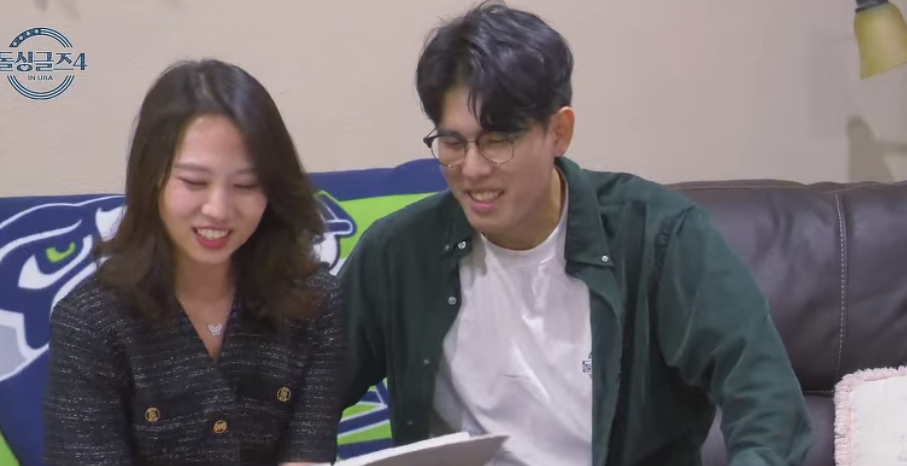 Since Ji-su had been living in the States since elementary school, she had wholly acclimated to the culture of the States. However, Dewey had become an expat in search of employment. So, even though Ji-su was comfortable with speaking Korean, her ease of language didn't translate into cultural norms as well. Given this core reason, she found herself gravitating towards other people in the house. In the end, it became apparent that the duo couldn't map the differences and find common ground. However, in the aftermath, Dewey and Ji-su visited Benita and Jerome's house party. Here, Benita jokingly suggested that the two should give their connection yet another chance. While Ji-su said no to the idea, many still wonder if there's anything more between the two.
Are Dewey and Ji-su Still Together?
Despite growing fond of one another during the filming process, it seems that Dewey and Ji-su have shut down the gate of romance once and for all. So, as far as we can tell, the two individuals are not together and remain good friends. While their time on the show recurrently led to the possibility of something more, the two realized that their lives and goals lay at different ends. Given the differences in their ambitions and aspirations, Dewey and Ji-su have decided to remain friends.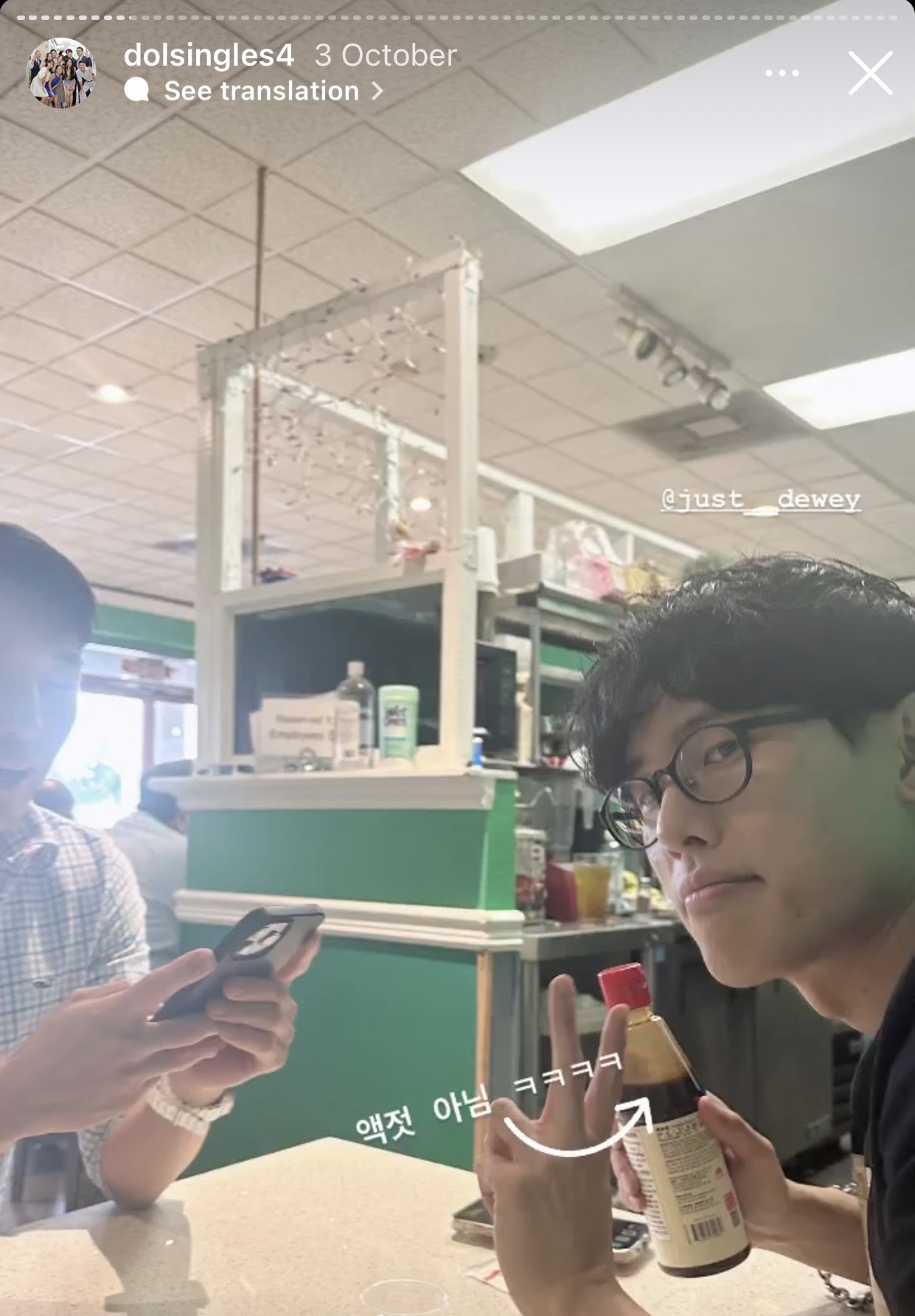 Since the cameras stopped rolling, Ji-su and Dewey have continued to support one another as castmates and friends. From viewing episodes of the show together to getting manicures and even sharing meals, Dewey and Ji-su are still cheering for each other in several ways. Most recently, the duo went out on a reunion dinner with other members of the cast. On the personal front, Dewey has remained decidedly quiet. While the Canadian national hasn't shared any new developments in his romantic life, it seems that the same does not apply to Ji-su. The television personality recently took to her Instagram stories to post a picture of her along with a mysterious person. The placement of the heart emoji suggests that something is in the works. However, the television personality has yet to confirm anything.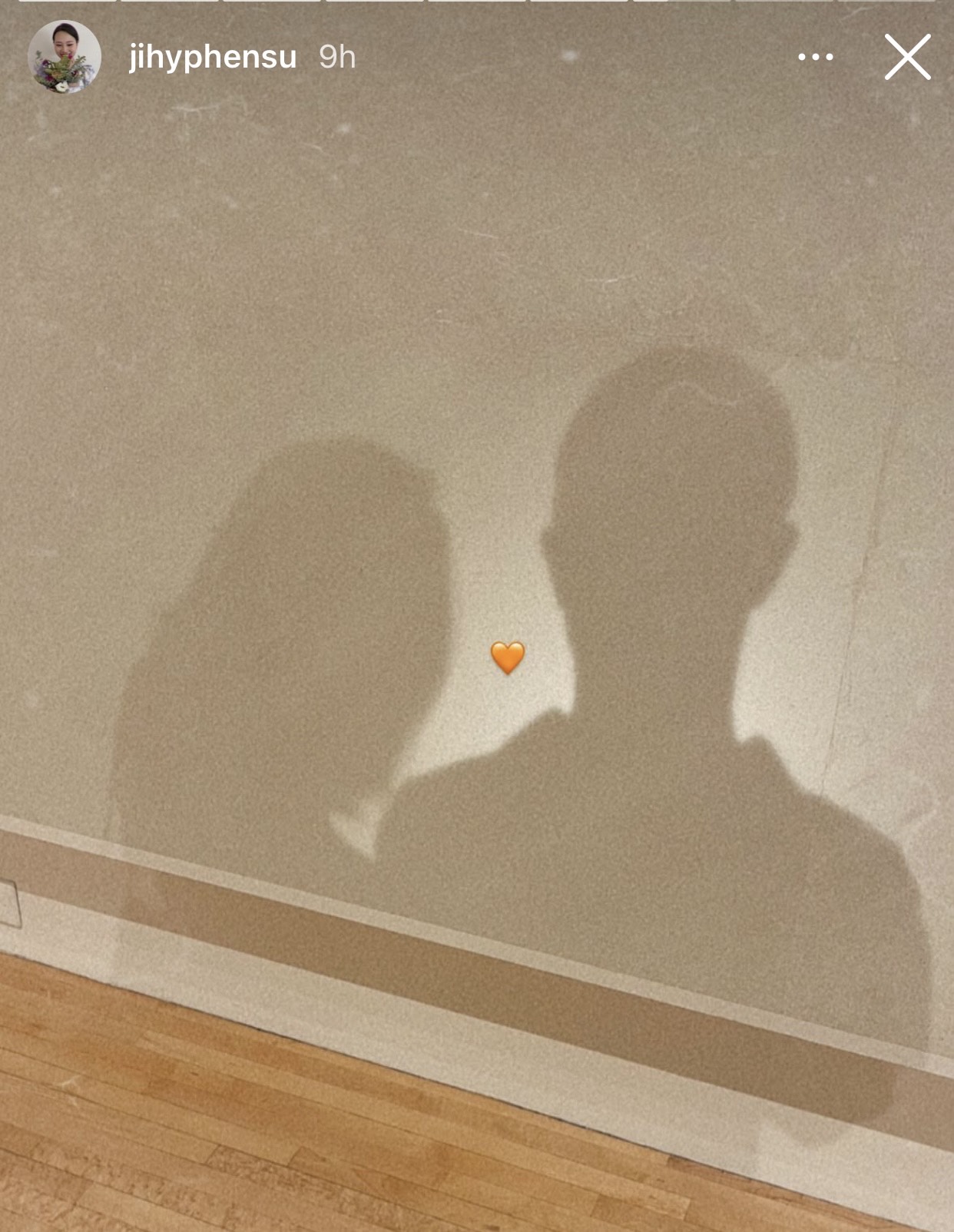 Besides this, Dewey and Ji-su are also excelling as professionals and continue to climb the ladder of success as individuals. Dewey, who was formerly employed at Microsoft, is currently working as a Senior Engineer at Activision Blizzard. Having developed 'Call of Duty' in the past, he continues to excel in his multi-faceted career. Similarly, Ji-su is also creating tangible changes as a lawyer. In the past, the television personality used to practice family law but has since changed courses. She is currently working to create long-term effects through her practice of Labor Law. As such, we continue to look forward to all the milestones the duo will achieve in the future!
Read More: Ricky and Ha-rim: The Love After Divorce Couple Have Separated