Revisiting the prospect of love, ten divorced individuals gather in a tropical paradise in Netflix's 'Love After Divorce.' The reality dating series chronicles the journey of the singles as they test their compatibility with other members of the house. However, things start getting complicated as their personal information, age, and jobs slowly get unveiled. Ricky and Ha-rim are two people who manage to create a connection without projecting the ghosts of their past. Given their unique relationship in season 4, fans have continued to wonder if the duo are still together. So, if you're wondering the same, look no further because we've got all the answers right here!
Ricky and Ha-rim's Love After Divorce Journey
Complimenting his quiet and shy nature with her vivacious personality, Lee Ha-rim and Ricky Han quickly displayed their interest in one another. From the get-go, the duo would try to secure moments of solitude away from everyone else. Despite finding a man of few words, Ha-rim continued to work on creating a better line of communication with Ricky. Even when the duo considered other options by going on dates, they still had each other in their heart.
It wasn't long before they crossed the threshold of friendship and made their feelings known to one another. While their growing affection drew them closer, the reality also peeked in slowly. As the truth about their lives, jobs, region, and children came to the fore, Ricky and Ha-rim grew more perturbed. However, that didn't stop them from choosing each other at the finishing line. In the aftermath of the series, Ricky and Ha-rim even visited each other and shared several moments of domestic bliss.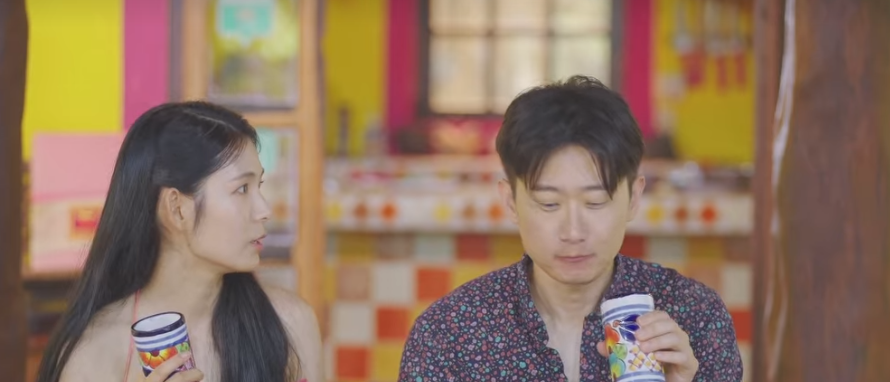 Ricky flew from Los Angeles to Seattle to spend quality time with Ha-rim and her children, Bella, Zoden, and Reign. Not only did he blend in with the family of four, but he also became a supporting shoulder, something that Ha-rim desperately needed. Not just this, the latter also visited Ricky in Los Angeles, where the couple spent quality time together. In the end, however, Ha-rim confessed that walking away with Ricky would mean that she'd continue to take his help. Given her life's and children's demands, she didn't want to burden him. Moreover, Ricky also had the duty of parenting Kei, his seven-year-old son, making their future hazy. Nevertheless, Ricky still chose to explore a long-lasting relationship with Ha-rim. Consequently, the latter also reciprocated.
Are Ricky and Ha-rim Still Together?
Albeit professing their heartfelt affection for another time and again, it seems that Ricky and Ha-rim couldn't map the differences in their lives. After the cameras stopped filming, the duo left behind the tropical memories of Cancun and plunged headfirst into reality. During this time, the couple didn't just enjoy each other's company but also relished domestic bliss. Ricky and Ha-rim stayed together for a while and tried co-parenting their children. Their growing affection for one another also made them consider numerous real-life scenarios. With four children between them, the duo attempted to map out their children's future and what school they'd attend. However, the burden of distance ultimately became a significant factor that eventually pulled them apart. Even though Ricky and Ha-rim were ready to make several sacrifices for each other, uprooting their families didn't seem ideal in the long run.
Alas, Ricky and Ha-rim decided to separate and explore different paths. However, their separation is far from a sad occasion. In an Instagram post, Ricky and Ha-rim detailed a joint statement about the heartfelt journey they've taken together. Despite an unfavorable parting, they mutually believed that their relationship was significant in many ways. The individuals wrote, "The amount of time we spent together meant we had a relationship that most people would experience over 6 months or more within a few months…We were a great couple, but in the end, other factors like distance made us decide that we are amazing together but best as friends."
Despite parting, Ricky and Ha-rim continue to share the same adoration for each other's families as well. While Ricky's closeness to Ha-rim's kids was noticed even in the series, Ha-rim has grown equally fond of the former's son, too. They continue to support each other as friends. In their statement, they even expressed their everlasting admiration for one another. They wrote, "We still love each other like family and care for each other deeply…" Now, individuals focus on raising their children and climbing the ladder of success as professionals. While Ricky continues to parent Kei and work as an Investment Consultant, Ha-rim maintains her stature in Marketing. Singlehandedly, she continues to raise her three children – Bella, Zoden, and Reign.
Read More: Jerome and Benita: The Love After Divorce Couple is Happy Together