Season 14 episode 10 of ABC's 'Shark Tank' introduced entrepreneurs Xin and Melissa Wang, who presented their business, Jica Foods, hoping for a life-changing investment from the Sharks. Jicama, popularly known as the Mexican Turnip, is a root vegetable with several health benefits apart from tasting like something between an apple and a potato.
Although the Wangs were introduced to Jicama in Mexico, they were disappointed to learn how underrated it was in the US market. Jica Foods aims to solve this very issue through the sale of popular snacking products made from Jicama. Such a delicious product surely piqued our interest, and we decided to chart the company's growth!
Jica Foods: Who Are They and What Do They Do?
Xin Wang earned a Bachelor of Fine Arts degree in Illustration from the Fashion Institute of Technology before obtaining a Master's degree in Package Design from Pratt Institute. He then went on to hold several prestigious positions in the fashion industry and worked at top firms, including Smith Design, HMS Design, and FAI Design Group. Although Xin always wanted to run his own organization, developing a food business was never a part of his bucket list. Surprisingly, Xin Wang had next to no experience in the food and beverage industry when he decided to start Jica Foods alongside Melissa.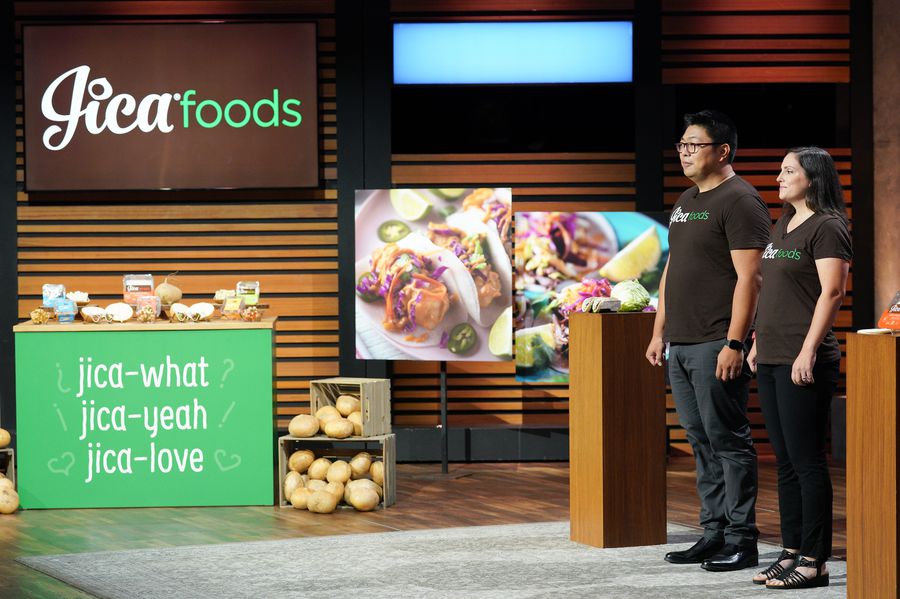 On the other hand, Melissa Colella-Wang completed her Bachelor of Arts in Biology from Wellesley College, and like her husband, enjoyed a successful professional life before co-establishing Jica Foods in January 2015. Melissa and Xin mentioned that they were first introduced to Jicama, a dense root vegetable, when vacationing in Mexico. A popular vegetable used by the Mexicans, the husband and wife duo initially tasted it raw with chili & lime as well as Cilantro & Lime seasonings.
Later, they were even introduced to Jicama slices used as a Taco tortilla, which increased their interest in the vegetable. Describing Jicama's taste as something between an apple and a potato, Melissa and Xin talked about its health benefits and how they were disappointed at its unpopularity in the United States. Hence, determined to tackle this issue and introduce the vegetable to people in the States, they started Jica Foods, which uses Jicama in different snacks in order to make it more palatable. The husband and wife even mentioned that their products use all-natural ingredients and always keep the consumer's health at the forefront.
Where Are Jica Foods Today?
After returning from the trip to Mexico, Melissa and Xin began looking for Jicama in the United States and were disappointed to realize that it wasn't consumed widely. Hence, in January 2015, they co-established Jica Foods and began selling Jicama chips and raw Jicama sticks at several local farmer's markets. Surprisingly, most consumers loved their product, and the husband-wife duo redesigned their menu to include popular snacking options such as wraps and salsa.
Eventually, the food-based startup accelerator, AccelFoods, helped bring their business to the forefront, and once the couple began advertising at food-related trade shows, Jica Foods began growing through leaps and bounds. You would be delighted to know that at present, Jica Foods is available in around 1600 physical stores around the United States, including retail giants like Sprouts, Whole Foods, Wegman's, and Walmart.
Moreover, apart from selling raw Jica Sticks and Jica Wraps, the company has also developed its popular Jicama-based salsa, Jica de Gallo. Although Jica Foods do not sell directly to consumers, and people interested will have to visit a partner store to taste their products, we believe that the business, which already has earned around $1 million in revenue, is headed toward further success in the future.