When Joanna Simpson went missing from her Ascot, England, house on October 31, 2010, her loved ones hoped for her safe return. However, their worst fears came true when her body was found buried in a deep grave in Windsor Great Park about five days after the incident. Netflix's 'When Missing Turns to Murder: Joanna Simpson' chronicles the horrific incident and follows the investigation into her homicide. Let's delve into the details surrounding this case and find out where Joanna's killer is at present, shall we?
How Did Joanna Simpson Die?
An alumna of Bath University, Joanna Simpson was only 46 at the time of her murder. She resided in Ascot with her two children, and people who knew her described her as a loving and kindhearted mother who always prioritized her family over everything else. Moreover, Joanna was known for her amicable nature, and her neighbors revealed how she would always maintain a friendly relationship with others around her. Most of her family were confident that she had no known enemies, which made her sudden disappearance even more shocking.
Since Joanna was amid a divorce proceeding with her estranged husband, she was living alone with her kids around her death. However, since the estranged husband had visiting rights, he was supposed to drop off the kids on October 31, 2010. Surprisingly, although Joanna appeared perfectly normal in the morning, her loved ones could not reach her over the telephone since the afternoon. On top of it, her children were also missing, and concerned family members found the Ascot house empty.
Hence, without wasting time, the family contacted local law enforcement authorities, who organized search parties to comb through the nearby areas. Incidentally, the police left no stone unturned and used all facilities available in the search, but it was to no avail as there was no news about the missing woman. Furthermore, even though detectives and local volunteers were determined to continue searching, Joanna's family began fearing the worst as the hours passed.
Eventually, about five days after the shocking incident, law enforcement officers were led to a deep grave in Windsor Great Park, where they recovered a set of human remains. Although they were partly decomposed, it did not take long for the cops to identify them as Joanna Simpson, and it was apparent that she was a victim of foul play. Official reports mention that an initial medical examination found bruises all over the victim's body. Eventually, an autopsy determined that Joanna died from extreme blunt force trauma after being repeatedly struck in the head by a heavy and blunt object.
Who Killed Joanna Simpson?
The initial investigation into Joanna's disappearance was pretty challenging as the police had no leads or witnesses to work with. While the neighbors insisted that they hadn't noticed anything unusual on October 31, 2010, most of the victim's acquaintances mentioned that she had no known enemies. Yet, once the detectives questioned Joanna's family, they learned she was involved in a bitter divorce with her estranged husband, Robert Brown.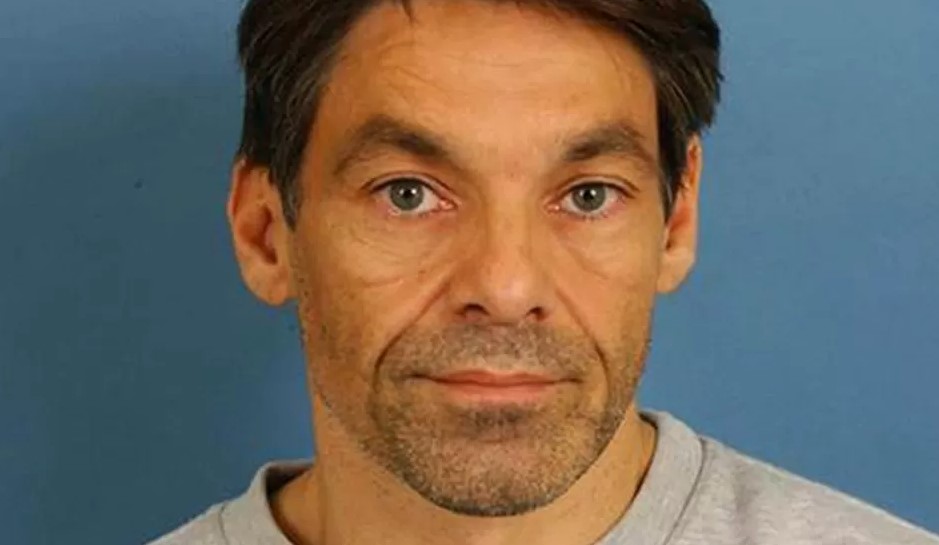 Joanna and Robert, an ex-British Airways Pilot, were initially quite happy with each other and even welcomed two wonderful children into this world. Sadly, the marriage gradually deteriorated, and reports mention that the mother of two was often subjected to domestic abuse and intimidation. In fact, Joanna's loved ones insisted that apart from being extremely violent, Robert would force her to do his bidding and even attempt to isolate her from her family and friends.
Despite Joanna bearing the torture for quite a few years to turn the marriage around, she knew she had to let go of Robert once the children's lives were in danger. Thus, the 46-year-old filed for divorce, and the judge agreed that even though the kids would live with their mother, the father would have visitation rights until the end of the proceedings. On top of it, sources claim that Joanna and Robert's divorce was just a week away from being confirmed when she was bludgeoned to death.
Naturally, such information made Robert the primary suspect, and when the police looked into his life, they learned how he was dating again. Besides, law enforcement officers were shocked when they visited his girlfriend as they found the children in her house, and with time, the nine and ten-year-olds shockingly revealed how their father dropped them off at the Ascot home before beating their mother to death. The children heard the blows of the hammer as they hid in a nearby playroom. At the same time, forensic evidence also linked Robert to the crime, and the police arrested him for murdering Joanna.
Where is Robert Brown Now?
Once presented in court, Robert claimed he resented his wife because of a pre-nuptial agreement, and his anger made him attack Joanna with a hammer. Still, to the surprise of Joanna's family, he was eventually acquitted of murder as he pleaded guilty to a single count of manslaughter based on diminished responsibility. As a result, in 2011, a judge sentenced Robert to 24 years in prison and an additional two years for obstructing a coroner in his work. While he is currently in a UK prison, reports claim he will be eligible for parole in November 2023. Regardless, Joanna's loved ones are still fighting to keep Robert behind bars.
Read More: MaryJane Mustafa Murder: Where is Zahid Younis Now?