While there's no denying it was an absolute miracle that every victim of the 1976 Chowchilla kidnapping had survived, the trauma they then had to live with was, unfortunately, just as terrifying. After all, as explored in CBS' '48 Hours: Remembering the Chowchilla Kidnapping,' a school bus driver plus 26 kids were taken and held underground for 16 hours before they managed to escape. Amongst them was then-10-year-old Jodi Heffington — so now, if you wish to learn more about her, her experiences, and her ultimate fate, we have every necessary detail for you.
Who Was Jodi Heffington?
Born on October 5, 1965, as the youngest of three to Nina Dixon and Billy Joe Heffington, Nina Jo "Jodi" admittedly had a comfortable, happy, loving childhood alongside her two elder brothers. While the family moved around a lot during her early years since Billy was in the Air Force, she was over the moon once he retired for good, and they chose to settle down in Merced, California. Alas, the youngster's delight of finally always being surrounded by close family like grandparents, aunts, uncles, and cousins was soon overshadowed by the July 15, 1976, incident.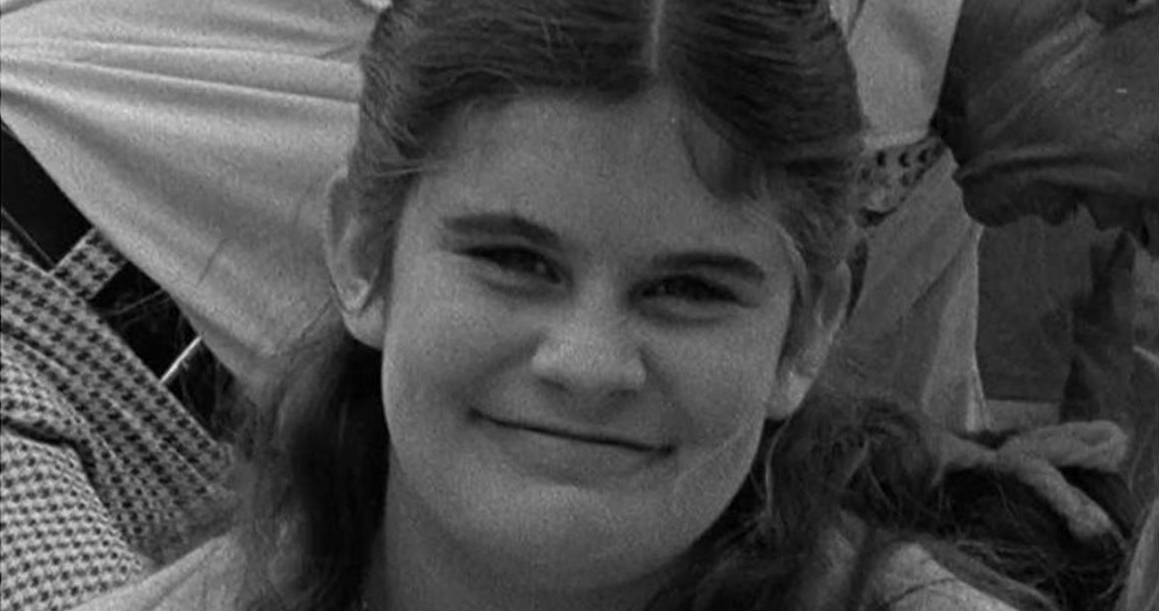 It was roughly 4 PM on the fateful day when Dairyland Elementary School's official bus taking 26 kids, aged 5 to 14, home from a summer trip to the Fairgrounds swimming pool was hijacked. 10-year-old Jodi was sitting right there, so the image of a van blocking the road before their quiet and kind bus driver, Frank Edward "Ed" Ray, was confronted got seared right into her brain. "Then this man came up with a stocking over his head with a gun and said 'open the door,'" she candidly recalled in the '48 Hours' production before adding, "I had never been around guns."
Jodi continued, "You only see bad guys in the movies with stockings on, so I knew it wasn't good," yet she could've never imagined the firearm would soon be pointed right at her stomach. She thus genuinely thought the three men would kill every one of them, especially as they had divided the group into two vans before taking them to a quarry following an 11-hour drive. The fact the trio then took their victims out of the vehicle one by one scared her even more — she had no idea they were in Livermore, where they'd essentially be buried alive in a box truck.
"They'd take the next kid out," Jodi stated in the episode. "And they would close the doors. But when they opened the doors, you don't see them. I thought they were basically killing us one at a time." However, the kidnappers were just shoving each of the 27 individuals into the underground truck trailer in the rock quarry in the hopes of receiving a significant ransom for their return. Thankfully, despite the horrific conditions and fear, the victims were able to work together and manually dig their way out — they were all free after nearly 16 hours in their prison.
The authorities arrived at the scene as quickly as possible, yet they did not rush the survivors to their families, the hospital, or a hotel to relax and process precisely what had transpired. Instead, they packed them all on a bus and took them directly to a county jail — the only place nearby big enough to hold them — for an additional four or five hours of questioning. The perpetrators were subsequently identified, arrested, and convicted. Still, nothing was the same for those who went through the ordeal, mainly because there wasn't much focus on mental health back then.
"How that day affected me? [It] has affected me every day in some way or another," Jodi conceded in the CBS original, indicating she spent the ensuing decades struggling to find peace. "I think it made me not a good daughter, not a good sister, not a good aunt, and especially not a good mother… I try to be those things. But it seems like, it just took something from me that I can't ever get back. And I can't tear down … no matter how hard I try and no matter what I do." Though the one thing Jodi did manage to do was be the voice for every victim whenever their perpetrators were up for parole. Sadly, by 2022, all three were granted early release under supervision.
How Did Jodi Heffington Die?
In the decades since the abduction, Jodi became involved in the United Methodist Church, found her passion in raising pigs on the family farm for shows, and evolved into a Cosmetologist. She also learned the meaning of true love, pride, and joy once she had her son Matthew, who has inherited her quick wit, wicked sense of humor, friendly spirit, and ability to make others laugh. Unfortunately, before she could really move on from the past, Nina Jo "Jodi" Heffington-Medrano sadly passed away on January 30, 2021. The 55-year-old's cause of death has never been revealed, making us believe it was natural.
Read More: Andrew Wagner Murder: How Did He Die? Who Killed Him?