When authorities in Texas received information about a possible homicide at a local residence in October 2008, first responders were immediately dispatched to the location. Upon arriving at the crime scene, the police noticed Joe Sturdivant lying dead in a pool of his own blood on the bed. Investigation Discovery's 'Deadly Women: Granny Gets A Gun' chronicles the gruesome murder and follows the investigation that brought the perpetrator to justice. If you are intrigued about the crime and want to find out where the murderer is at present, we have you covered.
How Did Joe Sturdivant Die?
A resident of Waco, Texas, Joe Sturdivant was 68 years old at the time of his death. While Joe was known to be a generous and caring individual, people who knew him mentioned how he was always ready to extend a helping hand and treated everyone with kindness. On top of it, Joe resided with his wife of over forty years, and most of their acquaintances were certain that their marriage was pretty happy. In fact, the couple would often participate in community events together, and there was no indication whatsoever of the oncoming tragedy.
On October 8, 2008, 911 operators in Waco were informed of a possible homicide at Joe Sturdivant's residence. Police officers and first responders immediately rushed to the spot to find the front door locked. However, authorities got into the house through the garage and were greeted by a foul odor. They followed the smell to the master bedroom and found Joe lying unresponsive on the bed. An initial medical investigation revealed several bullet wounds, and the police noticed how the victim's blood had pooled around him. Subsequently, the autopsy determined that Joe had suffered multiple gunshot wounds to the back and head, which resulted in his death. Interestingly, once the police carried out a thorough search of the premises, they found no signs of forced entry, and nothing seemed stolen from the house, which immediately crossed off the robbery angle. However, since Joe had a massive collection of guns scattered all around, it was difficult for the authorities to look for the murder weapon.
Who Killed Joe Sturdivant?
The initial investigation into Joe Sturdivant's murder appeared challenging as the police had no leads or witnesses to work with. While a thorough search of the crime scene provided no additional evidence, the police also canvassed the area around Joe's residence to no avail. On top of it, detectives went door to door in hopes of finding a suspect, and several of the victim's acquaintances were brought in for interviews. However, while most talked about Joe's positives as a person, they insisted that he had no known enemies.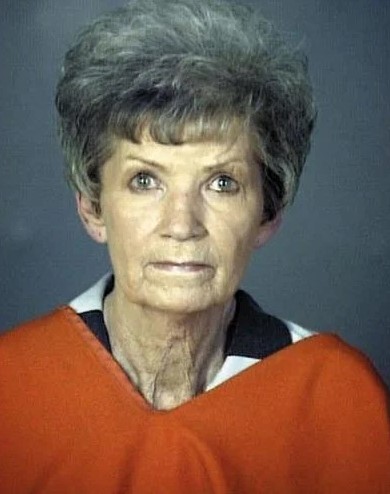 Interestingly, most of the victim's acquaintances believed that Joe and his wife, Joyce Sturdivant, had a perfect relationship. Moreover, Joyce was the one who called 911 after finding her house locked on October 8, 2008. In fact, the officers present on the scene claimed they found nothing wrong or suspicious in the way Joyce behaved after discovering her husband's death. However, once detectives began looking into Joyce's life, they found certain anomalies, including rumors of her allegedly siphoning money from the transmission shop she ran with her husband. While these rumors were never substantiated, the police found further evidence when a man by the name of Chris Chatman came forward and insisted that Joyce had asked him to kill Joe on her behalf. The investigation revealed that Chris even tried to put his plan in motion and was involved in a home invasion incident, even though he was unable to do away with Joe as Joyce desired.
Naturally, Chris' failed effort disappointed Joyce, and she began looking elsewhere for her requirements. Shortly after, she approached a woman named Deborah Dieterich and asked her if she could find a killer for hire. Deborah even took the contract to several of her acquaintances, but eventually, the supposed hitman accepted jewelry from Joyce as payment before abandoning the plan and feeling with the valuables. With such incriminating statements on hand, the police then turned to forensic evidence, which proved that Joyce was on the scene of the murder when Joe was killed. Thus, she was subsequently arrested and charged with her husband's murder.
Where Is Joyce Sturdivant Now?
When presented in court, Joyce Sturdivant pled not guilty and insisted on her innocence. However, Chris Chatman testified against the accused, and the jury eventually convicted her on a count each of murder and attempted capital murder in 2011. While the murder charge netted Joyce 30 years in prison, she was sentenced to 15 years for the second conviction. Hence, at present, she remains behind bars at the Carole Young Medical Facility in Texas City, Texas, with a parole eligibility date of 2026.
Read More: Beverly Therrien Murder: Where is Brett Bednarz Now?