Investigation Discovery's 'Mean Girl Murders: Mean Rodeo Queen' chronicles the gruesome murder of 65-year-old Joel Frazier in Dalhart, Texas, in July 2017. His body was found around four months later, and the perpetrators were arrested on the same day. If you're interested in discovering more about the case, including the killers' identities and current whereabouts, we've got your back. Let's dive in then, shall we?
How Did Joel Frazier Die?
65-year-old Dalhart resident Joel Frazier was reported missing on July 11, 2017. The Dalhart Police Department corroborated with the Dalhart Fire Department and the Texas Department of Criminal Justice to look for him. Even the authorities called the Texas Rangers and eventually the FBI for assistance. According to reports, Joel was ix-foot-one and weighed around 180 pounds. He was last seen wearing a white and orange plaid button-down shirt, wrangler jeans, tan house shoes, glasses, and a cowboy hat. Family sources stated all of Joel's belongings, including his vehicle, were found at his home, and he suffered from some health issues.
Dalhart Area Crime Stoppers had offered up to $2,000 in rewards for information on the case. Officials located the 65-year-old's remains in an incinerator at a Dalhart meat processing plant on November 1, 2017. It was situated close to Joel's home in the 2000 block of East 13th Street. One of the employees stated the incinerator stopped working a long time ago and was not attached to the plant for many years. An autopsy later revealed that Joel had been shot dead, and bullets from a .22 and a .45 caliber were found in his head.
Who Killed Joel Frazier?
After the remains were located and identified, the police arrested Joel's daughter, Camilla Tidrow, and her husband, Kory Tidrow, on murder charges. One of the employees at the plant, Benjamin Buck, was also arrested and booked on a probation violation warrant. Moreover, he was charged with tampering with or fabricating evidence by failing to report human remains. As per reports, Benjamin worked as a butcher at the plant.
Benjamin's sister-in-law, Tiffany Buck, was also an employee at the plant. She stated, "I don't believe that he (Benjamin) was connected to the murder. I just don't see him being that way." Tiffany added, "The incinerator quit working years ago. It got up to 3,000 degrees in there, and it burnt the inside out." All three alleged perpetrators were kept at the Dallam/Hartley County jail for a $1 million bond each.
Where is Kory Tidrow Now?
During the 2019 trial, Attorney Geoff Barr with the Texas Attorney General's office stated that "it was not necessarily a difficult case." He added, "This is a no-brainer with what I have proved here. This is a no-brainer, folks. From what we saw from the photographs, shooting someone in the back of the head, we [would] intend to cause death — not recklessness, not negligence, and certainly not accidental."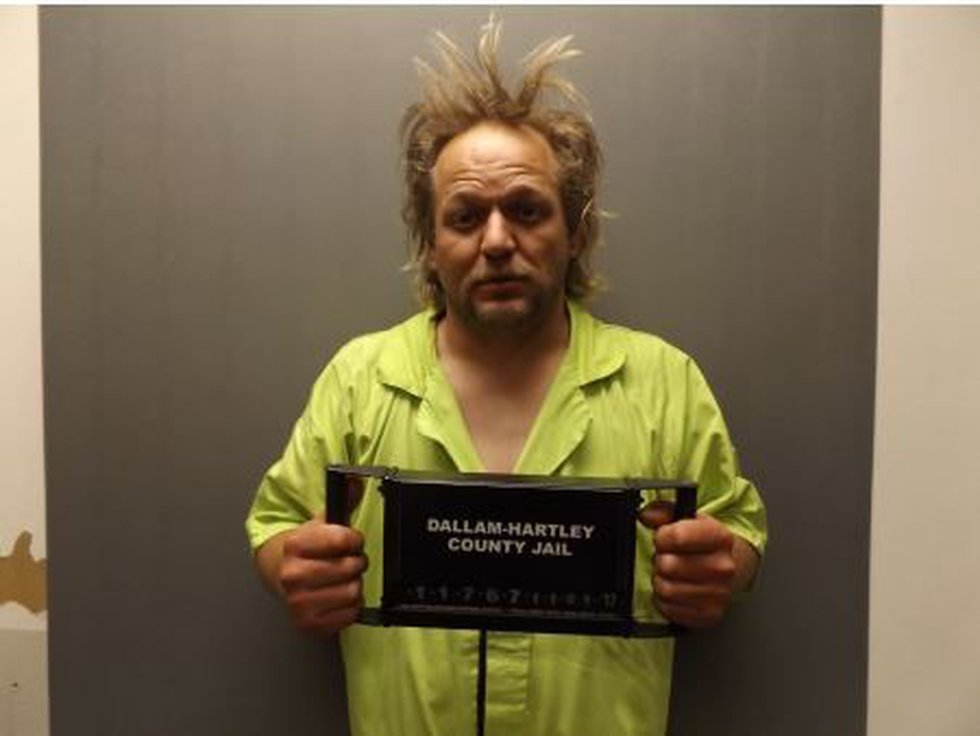 During their trials, Benjamen testified against Kory and Camilla, and Kory was found guilty of killing and hiding his father-in-law's body. He was sentenced to life in prison on October 5, 2019. Camilla was also found guilty of first-degree murder and received the same sentence on December 14, 2019. On the other hand, Benjamin negotiated a plea deal with the prosecution and was sentenced to five years in prison after agreeing to testify against the Tidrows.
Read More: Katherine Devine Murder: Where is William Cosden Jr Now?