Investigation Discovery's 'Evil Lives Here: Sisters in Silence' features the heartbreaking rape and murder of 14-year-old teen Katherine Devine in Seattle, Washington, in November 1973. Her body was discovered a week later, and the authorities used DNA evidence to catch the perpetrator almost three decades later. The case gained much traction because many believed Kathy was a victim of the infamous Ted Bundy. If you're interested in finding out more about the case, including the killer's identity, we've got you covered. Let's begin then, shall we?
How Did Katherine Devine Die?
Katherine Merry "Kathy" Devine was born to Sally and William L. Devine in Seattle in King County, Washington, on December 25, 1958. Her family reminisced how the kind-hearted teen thought she was destined to become a Minister after being born on Christmas Day. Kathy regularly brought home stray animals and homeless children living on the streets to take care of them. She had a big heart and always sought to help the less fortunate and helpless individuals. According to reports, Kathy disappeared on November 25, 1973.
Witnesses last saw the 14-year-old teen hitchhiking in Seattle near North 91st Street and Aurora Avenue North. Her mother stared Kathy had just broken up with her boyfriend and was headed south to visit relatives in Rockaway, Oregon. Her family had reported her to the authorities as a runaway. Little did they know that was the last time their daughter would be seen alive. On December 6, 1973, a young couple stumbled across the remains of the 14-year-old girl in Margaret McKenny Campground in Thurston County.
The victim's throat had been slashed, and she was lying face down. An examination further revealed she had been brutally sodomized and strangled to death. According to police reports, the officers found the victim's pants were deliberately torn. The decomposed remains were not immediately identified until Kathy's sister Sherrie Devine, then 16, saw a television news program in Seattle of the discovery and recognized an embroidered patch on the pair of jeans the victim was reported wearing.
Who Killed Katherine Devine?
According to reports, the police and Kathy's family initially believed that the teen was another of the many victims of the infamous American serial killer Theodore Robert Bundy, more commonly known as Ted Bundy. After nearly a decade of denying any wrongdoings, he confessed to murdering at least 30 victims in seven states between 1974 and 1978. Since Kathy fitted in that time frame and was killed in a method eerily similar to his, everyone pinned her as another one in his total victim count.
However, the authorities were also looking into another angle, unbeknownst to the public and Kathy's family. They considered William E. Cosden Jr., a convicted murderer, the prime suspect in the teenager's homicide. He lived in the area at the time of Kathy's disappearance and murder. According to witnesses, William was seen wearing bloodstained clothes at the Restover Truck Stop in Tumwater, just off Interstate 5, on November 26, 1973. He worked at the truck shop owned by his father and was reportedly working an early morning shift.
Court documents stated the truck stop was a focal point for hitchhikers in the 1970s. Additionally, witnesses claimed to find what appeared to be bloodstains inside William's truck late on November 25 — the very day Kathy was last seen alive. Court records noted she was also last seen getting into a pickup truck while hitchhiking for her relatives' home. The truck suspiciously caught fire and burned just after midnight the following day, on November 26.
Police reports stated William had been found confined and charged with the murder of a woman in 1967. Yet, he pleaded not guilty on the grounds of insanity and was released in 1973 after four years of court-mandated stay in a mental institution. The police found similarities between the death of the prior victim and Kathy and hence considered William, the chief suspect. Still, they lacked physical evidence linking him to the murder since forensic technology was yet to evolve, and all they had was circumstantial evidence.
42-year-old Ted Bundy was electrocuted to death at the Florida State Prison in Raiford on January 24, 1989. He refused to disclose anything about young Kathy's death, but the Thurston County Sheriff's Department never closed the files on the cold case even after his execution. Meanwhile, the teenager's family headed a petition drive to ban hitchhiking, collecting thousands of signatures and testifying before the Legislature. Over the years, forensic technology evolved, and almost three decades later, DNA evidence helped to find the truth of Kathy's murder.
Where is William Cosden Jr. Now?
Thurston County Sheriff's deputies arrested William Cosden Jr. in early March 2002, and he was charged with Kathy's murder. He had been incarcerated at McNeil Island Penitentiary near Tacoma since 1976, serving a 48-year sentence for rape in an unrelated case. According to reports, the Washington Crime Lab could link DNA evidence that tied William to the 29-year-old homicide case. His bail was set at $500,000, and his trial was scheduled in May of the same year.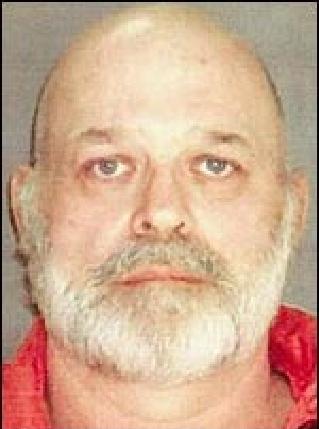 Kathy's older sister, Sherrie Devine, reminisced about her nervousness after seeing William for the first time, saying, "It was very creepy. It would have been worse if we would have had to look directly at him." William, then 55, was sentenced to life in prison without the chance of parole in June 2002. Moreover, former Deputy Prosecutor Philip Harju stated, "He is an obvious danger to society." The judge agreed with the prosecution's assessment before passing the life sentence.
Kathy's father was grateful to the investigators and shared, "For us, it's been 28 years of thoughts and thoughts and thoughts. It's finished. There's a justice system, and it works." Regardless, William maintained his innocence, and his defense counsel stated they would appeal the conviction. Now in his mid-70s, he is presumed to be serving his sentence at some Washington State Prison and would be doing so till his death.
Read More: Tori Vienneau Murder: How Did She Die? Who Killed Her?