Investigation Discovery's 'Crime with Tamron Hall: Innocence Lost' and NBC's 'Dateline: Complicated' follow the brutal murders of 22-year-old Tori Vienneau and her infant son in a San Diego apartment in California in July 2006. However, the perpetrator was not adept at covering their tracks, and the police caught them within months of the heinous double homicide. If you're interested in finding out more about the case, including the killer's identity, we've got you covered. Let's begin then, shall we?
How Did Tori Vienneau Die?
Tori Marie Vienneau was born to Dayna Herroz in San Diego in San Diego County, California, on March 17, 1994. Her family reminisced how she had a difficult childhood, growing up at home without a father till her mother married her stepfather, Rogelio "Roy" Herroz. Tori moved in with her former boyfriend, Neil Springstube, in 2004. Nevertheless, they had a volatile relationship, with Tori sleeping with one of her former schoolmates in December 2004 and getting pregnant due to the sexual encounter.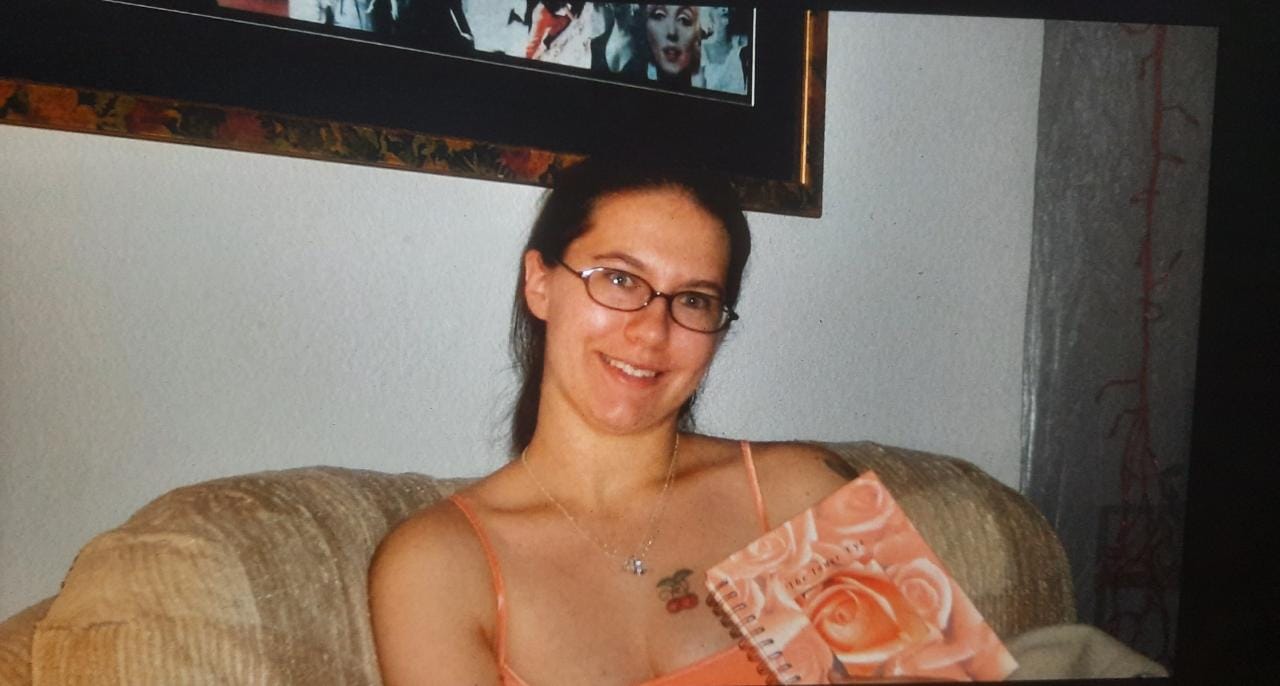 When Neil learned about it in the spring of 2006, he submitted a DNA sample to determine paternity. When the test result came negative, a disappointed Neil left Tori and moved to Florida. With him gone, she began struggling as a single mother and moved in temporarily with her girlfriend, Autumn Castellones, her two young children, and her sister, Tricia Castellones. They lived in a Southcrest apartment on South 45th Street in July 2006. On July 26, Tricia was home around 1:00 PM and was making lunch when Tori, 25, and 10-month-old Dean Springstube returned to the apartment.
Tricia testified she ate in her bedroom with her door closed and slept for a few hours. She woke up around 7:00 PM and saw Tori sitting on the floor with her back against the couch on the way to the kitchen. Besides, the latter was partially covered by a blanket. Tricia ran a few errands and returned home to find Tori had not moved. Suspicious, she went closer to notice a red spot on the back cushion. After Tori did not respond to repeated calls, Tricia lifted the blanket and saw her hair-straightening iron's cord wrapped tightly around her neck.
Frightened, Tricia ran down the hall to check on Dean in Autumn's room and found the infant dead. The police reached the apartment around 8:54 PM, responding to her 911 call. They found the cord wrapped around Tori's neck four times and was so tightly bound that it got embedded into the skin. Moreover, the investigators noticed one of her legs was unclothed, her underwear was pulled down to her knees, and her blouse was torn. Meanwhile, the victim was still wearing her bra.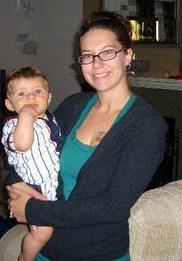 In Autumn's room, the police discovered Dean had been strangled with a phone charging cord wrapped around the infant's neck and fastened to his playpen's rail. The medical examiner reported the perpetrator tied the knot around the baby's neck while the latter was standing. As he became tired and sat down, he hung from the cord. The coroner further observed a deep laceration to the back of Tori's scalp that caused profuse bleeding. In addition, her autopsy report discovered blunt-force trauma to her left ear and the front portion of her head.
Who Killed Tori Vienneau?
The police found no evidence that indicated forced entry or tampering, and impossible for anyone to enter the third-floor apartment through a window. Hence, the investigators hypothesized the perpetrator was someone Tori knew. There were no signs of any struggle, and it was evident the assailant knocked her unconscious before strangling her to death. They also realized the scene had been staged to make it seem a sexual assault had occurred to misdirect the probe into the double homicide.
The detectives did not find any physical no evidence that indicated a sexual assault had taken place, such as semen or ejaculation on Tori's jeans, underwear, or the floor in the living room. Their findings were confirmed by the medical examiner doing the postmortem. The investigators interviewed Tori's family to learn she had a physical relationship with one of her schoolmates, Dennis Mickjal Potts, and he was probably Dean's biological father. Yet, he had submitted two paternity tests that came negative.
The police interviewed Dennis on July 27, and he admitted to being long-time friends with Tori and was open about their physical relationship. Nevertheless, he claimed they had not been intimate in a long time and alleged he last saw her on July 20. They discussed hanging out together when he returned from his Las Vegas trip. Albeit, Dennis denied having dinner plans with the victim on the night of the murder, as asserted by her friends and roommates. Later, he conceded they had plans, but Tori canceled at the last moment.
Dennis claimed he had been with a friend Maxwell Corn till about 8:00 PM on July 26 before returning home and staying there for the rest of the evening. He also told the officers about the paternity tests that proved he was not Dean's biological father. Even though the investigators did not go public with the infant's death, they were suspicious when he did not enquire about the baby's welfare once during the entire interview. On July 28, the officers collected a DNA sample from him.
On September 13, the police arrived at Dennis' residence with a search warrant. They asked whether he had tampered with the paternity test, and he maintained he had sent his own DNA. Dennis further refused that he was angry when Tori asked him to agree to a court-ordered test. However, the detectives told him they had conducted a test with his DNA and found he was Dean's biological father. Not just that, they stated his cell phone pinged at a cell tower near Tori's residence on the night of the murder, despite him claiming he was with his friend the whole time.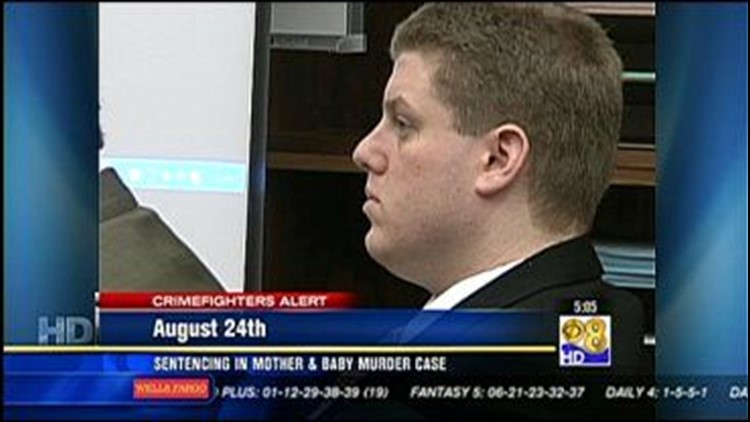 The forensics team found Dennis had conducted several Internet searches on his computer on "getting out of child support," "performing a chokehold," and "getting away with murder" shortly before the killings. After being interrogated extensively, Maxwell reluctantly admitted to submitting his DNA during the paternity tests instead.
Dennis Potts was charged with two counts of murder and one count of conspiracy to obstruct justice. The prosecution claimed he killed Tori and her son to avoid child support and responsibility. He was sentenced to life without parole and is incarcerated at the California State Prison, Corcoran. On the other hand, Maxwell was convicted of conspiracy to obstruct justice and sentenced to three years in prison.