Investigation Discovery's 'Crime with Tamron Hall: Innocence Lost' and NBC's 'Dateline: Complicated' feature how Dayna Herroz fought for her daughter and grandson's killer to be brought to justice in San Diego County, California. Her loved ones were murdered by her daughter, Tori Vienneau's former lover, Dennis Potts, in July 2006 because he wanted to escape paying child support. So, who is Dayna, and what is her story? Let's find out.
Who is Dayna Herroz?
Dayna Herroz gave birth to Tori Marie Vienneau in San Diego in San Diego County, California, on March 17, 1984. She recalled how her daughter never met her biological father because he did not want anything to do with his family. Dayna brought Tori up alone until she remarried Rogelio "Roy" Herroz in the late 90s when the little girl was around four. Dayna said Tori had a challenging childhood before meeting her stepfather, who cared for her like his own child.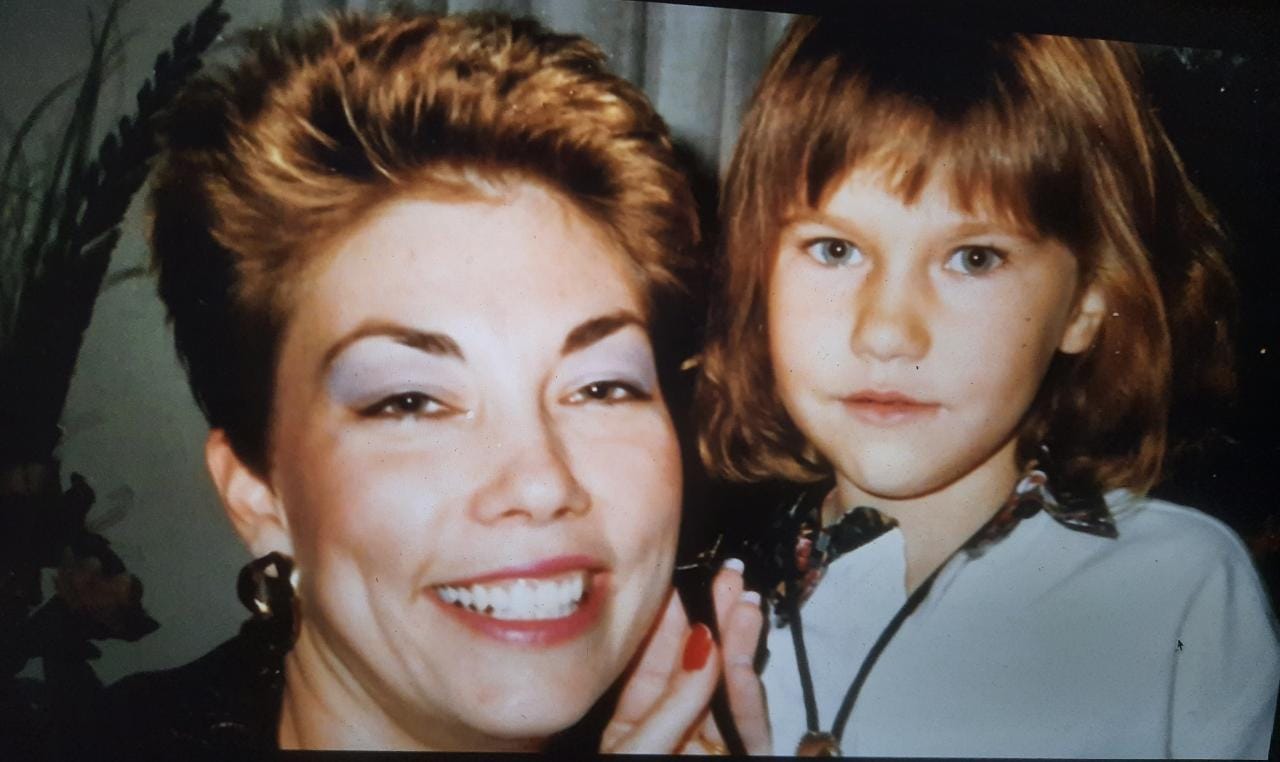 On the show, Dayna flipped through albums containing old pictures of her daughter and reminisced how Tori "always got the student of the month or student of the year type" while studying at Bonita Vista High School. According to the show, Tori had a troubled relationship with her mother, who admitted to being a former alcoholic. A teary-eyed Dayna reminisced how her daughter "saved her life."
Dayna said, "I was very far in my disease. Tori was in high school, and she found a recovery home for me and said, 'I'm giving you one chance. I want my mom back. I don't want this mom, and I can't have this mom anymore.'" Dayna stated how her teen daughter gave her an ultimatum regarding her alcoholism and told her to recover if she wanted to continue staying in her daughter's life. She recounted, "At the time, I was…broken. That my daughter had said that to me."
Dayna added, "And they say you can't go into recovery for anyone but yourself. However, I walked through those doors for her. She saved my life." She recalled how happy her 20-year-old daughter was in 2004 when she moved in with her erstwhile boyfriend, Neil Springstube. Yet, the two had a volatile relationship and were on a two-week break when she slept with one of her former classmates, Dennis Mickjal Potts, in December 2004. According to court records, she got pregnant in early 2005 and gave birth to a baby boy named Dean Springstube later that year.
Where is Dayna Herroz Now?
Dayna recalled, "Tori was the funniest girl on earth. She was beautiful inside and out, and she was a wonderful, wonderful mother." Hence, it came as a shock when she learned her 22-year-old daughter and 10-month-old grandson were brutally strangled dead inside a friend's home they were temporarily staying in on July 26, 2006. Dayna lamented, "You wake up every morning and know that your family has been murdered." She reminisced how her slain daughter and grandson had spent the prior week with them and how "it was the perfect weekend of her life."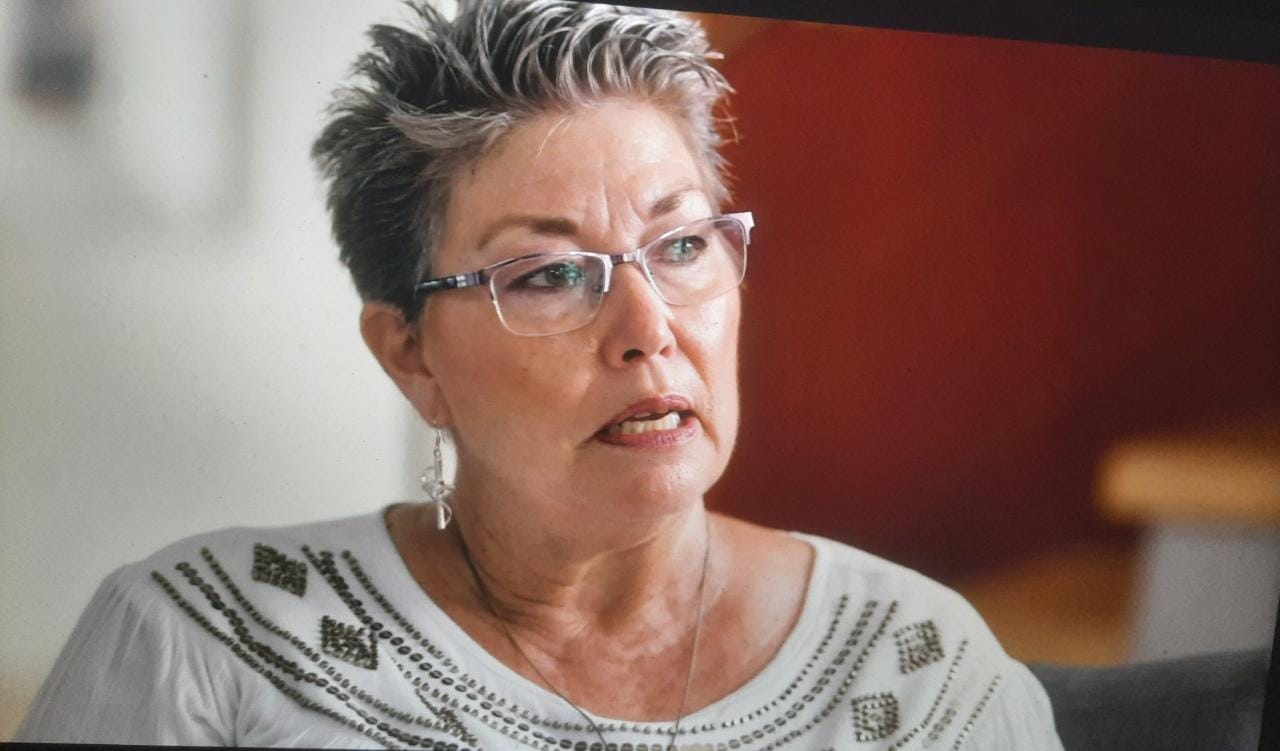 Showing pictures of Dean splashing in the pool with Roy, Dayna smiled at how the infant had taken to swimming. His grandfather had also planned on teaching him to play football. Within days of the double murder, Dayna told investigators about Dennis and her daughter's complex relationship, alleging he had some role to play in the murders. Based on her allegations and insistence to keep fighting for justice, the police began looking into him and gathered evidence to prove he was the killer.
Dennis' defense counsel tried to pin the blame on others during his 2009 trial, yet Dayna rejected the theory. She and several supporters were in court throughout the trial, wearing buttons bearing the victims' smiling faces. When Dennis was sentenced to life without parole, she said, "He thought he could get away with this, and he ruined his own life." Dayna recalled how the grief of losing their daughter and grandson nearly destroyed her and her husband's lives. They left their jobs and lost their home.
Nonetheless, Dayna committed to spending the rest of her life honoring the memories of her deceased loved ones. She dedicated all her time to helping other survivors of violence, becoming a lifetime advocate for victims. Dayna Herroz launched support programs and contributed to a textbook intended to help families in the wake of a murder. On April 13, 2016, she and five others were awarded at the San Diego County District Attorney's 28th Citizens of Courage event. She shared, "I wanted the journey to be easier for the next person than it was for me." Dayna continues advocating for victims' rights and currently resides in San Diego, California.
Read More: Dennis Potts: Where is Tori Vienneau's Killer Now?