The narrative unfolds along the backdrop of Highway 20, a transcontinental route stretching from Boston to Newport, Oregon, marred by a disturbing series of murders, kidnappings, and sexual assaults for over two decades. Amid this unsettling pattern, a single name consistently emerges as a prime suspect, but the evidence linking him to these heinous crimes remains elusive. In 'Ghosts of Highway 20,' the gripping account delves into the chilling details of these unsolved murders and sheds light on the shocking case of Ackroyd.
Who were John Arthur Ackroyd's Victims?
Ackroyd, born on October 3, 1949, in Sweet Home, Oregon, to Ivan Donald Ackroyd and Rosalie Elizabeth Long Ackroyd Gerdlund, had a modest upbringing with an older brother and a younger sister. His parents held working-class jobs and during his school years he endured isolation and bullying, and his high school records indicated that he had been classified as a "special education" student. Following an accusation of felony theft, Ackroyd enlisted in the Army, where he worked as a mechanic overseas but was later caught engaging in equipment theft.
In 1977, Ackroyd began working for the Oregon Department of Transportation. During the late spring of that year, a 20-year-old woman named Marlene Gabrielsen had been out for the night in Sisters, Oregon, after attending a rodeo with her husband, and following an argument, she resorted to hitchhiking. Ackroyd offered her a ride, but the situation took a horrifying turn when she claimed that he drove off the highway onto an old wagon road, brandishing a knife and sexually assaulting her. Gabrielsen reported the incident to the police, but no charges or arrests were made against Ackroyd at the time, as the authorities did not believe her account.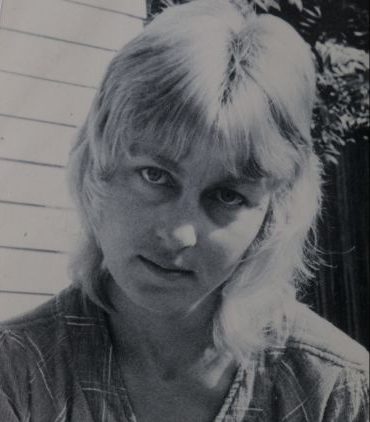 On Christmas Eve of 1978, 35-year-old Kaye Turner, who had come to spend her holiday at Camp Sherman, Oregon, went for a run but never returned. A state highway worker, Thomas Hanna, had observed her running alone to the south and also noticed Ackroyd, a fellow highway worker, driving in the vicinity. In their initial interview, Ackroyd claimed he had been hunting coyotes and had encountered a runner. However, the police's focus at that time was more on Kaye's husband, so Ackroyd's statements received limited attention. Eight months later, Ackroyd walked into the Camp Sherman Store and reported that he had stumbled upon Kaye's remains in the forest and he was the last person to have seen her alive.
The police were alerted, and he guided them to the location where only fragments of her clothing and a few bones remained. It remained unclear how he had identified her. During this interaction, Ackroyd admitted to stopping and talking to Kaye, claiming to have come across her decomposing remains two months after her disappearance but failed to report it to the police. He also disclosed that his friend Roger Dale Beck had accompanied him, and they were involved in illegal deer poaching. However, with no concrete physical evidence, the case hit a standstill, and Ackroyd resumed his work.
Ackroyd tied the knot with Linda Pickle in the mid-1980s, and despite their subsequent divorce, they continued to live together, sharing a household with Linda's two children, Rachanda, and her older brother, Byron. However, on July 10, 1990, Rachanda, 13, went missing from their home, with Ackroyd being the last person to have seen her. The ensuing police investigation failed to yield substantial results, as Ackroyd adeptly wove stories to elude their scrutiny. Nevertheless, there were concerning pieces of evidence, including accounts from Rachanda's friends who informed the police of possible abuse by Ackroyd, and her reluctance to return home after school. In the absence of a body or concrete physical evidence, the authorities recognized that their best chance to apprehend Ackroyd lay in revisiting the unsolved case of Kaye Turner.
Following the events surrounding Rachanda, Ackroyd had relocated and was living with his mother in their Sweet Home residence, while working in Corvallis. In 1992, the bodies of Melissa Sanders, aged 17, and Sheila Swanson, aged 19, were stumbled upon by local hunters near an old logging spur off Highway 20. Despite Ackroyd's refusal to be interviewed by the police and the absence of direct forensic evidence linking him to the case, investigators found out that Ackroyd had been seen with the two girls earlier, offering them a ride, and extending an invitation to a party near Newport. Moreover, he had been spotted in the vicinity where the girls' bodies were ultimately found on multiple occasions, raising suspicions about his involvement in this incident too
A month later, Ackroyd was apprehended and subsequently convicted for the murder of Kaye Turner, resulting in a sentencing of five life terms. While substantial evidence could never be established, Ackroyd remained a suspected figure in the disappearance and murder of numerous women who had gone missing along the Highway 20 route. The remains of approximately 7-8 women and girls were discovered along this route, and although they were believed to be connected to Ackroyd's criminal activities, these cases were never substantiated or brought to trial due to the lack of concrete evidence and the considerable time that had passed since the incidents occurred.
Where is John Arthur Ackroyd Now?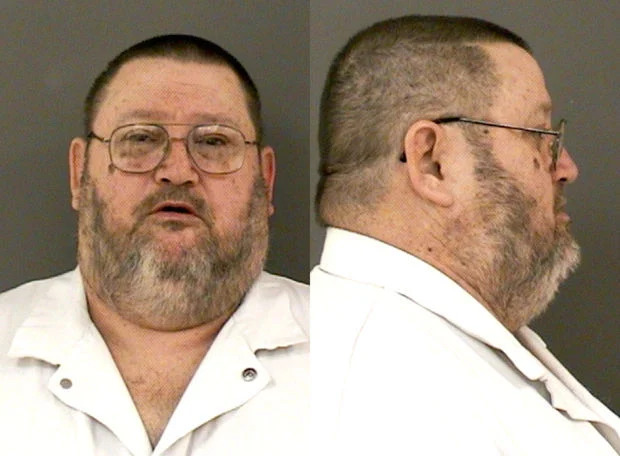 In 2013, while already serving time in prison for Kaye Turner's murder, Ackroyd faced murder charges in Rachanda's death in Linn County. Ackroyd ultimately entered a no-contest plea for Rachanda's murder, agreeing not to seek parole in exchange. During the preceding year, in 2012, cold case investigators Rob Benson and Linda Snow initiated efforts to gather evidence and reopened the unsolved 1992 case of Melissa Sanders and Sheila Swanson. The district attorney expressed confidence that there was sufficient evidence to bring the case before a grand jury, suggesting a potential breakthrough in these long-standing mysteries.
In late December 2016, investigators received the news of Ackroyd's passing while he was serving his sentence at the high-security prison in Salem, located in Marion County, Oregon. Ackroyd was found lifeless on the floor of his cell, with his sleep apnea machine still running and the breathing tube lodged in his throat, his false teeth displaced in the process. The state had continued to disburse Ackroyd's $3,624 monthly public employee pension, and his cell was brimming with food items from the prison commissary. Ackroyd was laid to rest in the Oregon State Penitentiary Cemetery, taking with him the secret of Rachanda's whereabouts.
Read More: Marlene Gabrielsen: The Survivor Wants to Put the Past Behind Her