We cannot even begin to fathom the pain that comes with losing a child. Tragically, John and Yvonne Hove were forced to endure such a nightmare when their daughter, Johanna Hove-Becker, fell to her death from a seventh-floor apartment window in Mons, Belgium. Furthermore, John was further taken aback when the police initially classified the incident as a death by suicide. 'Dateline: The Window' chronicles how John fought to get her daughter justice and even portrays how the tragedy ended up affecting Johanna's loved ones. Well, let's look into the details and find out where John is at present, shall we?
Who Is John Hove?
A native of Sweden, John Hove was an attorney by profession who specialized in business law. Besides, John had also served as a judge and ran a family shipping business that shipped products through trucks, ships, and rails. In 1989, when Johanna was just six years old, John realized that there was a lot of potential for expanding his family business in the United States. Hence, leaving his brother in charge of operations in Sweden, John, his wife, Yvonne, and their daughter, Johanna, settled in Jacksonville, Florida, hoping for a new life. In due time, Johanna completed her schooling at the Arlington Country Day School and pursued her Bachelor's and Master's degrees in Psychology from the University of North Florida. Once done with her studies, Johanna moved out of her parent's house and shifted to Norfolk, Virginia, where she began practicing as a licensed Psychologist.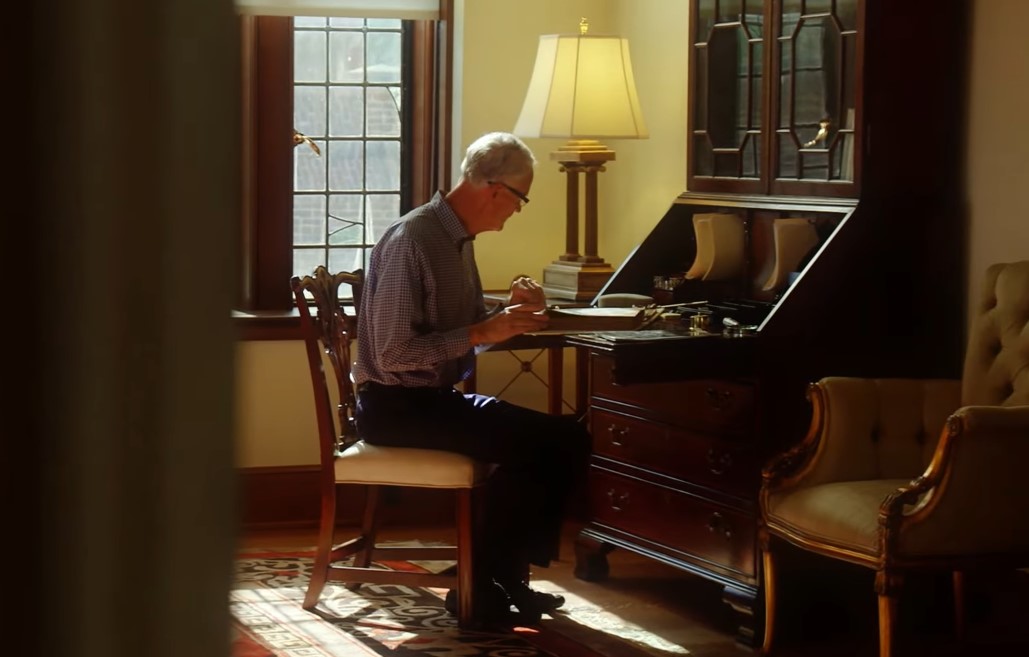 While in Norfolk, Johanna met and got acquainted with Navy Lt. Craig Becker, and it did not take long for the couple to fall in love. Even though John had his doubts about Craig and did not believe him to be a good match for his daughter, he gave his blessing after witnessing how happy she was with him. Hence, the pair eventually tied the knot, but with Craig being posted at the NATO Headquarters in Brussels, Belgium, the two decided to move into an apartment in the city of Mons. While Craig and Johanna moved to Mons in 2013, their daughter, Isabelle Louise, came into this world the following year, and everything appeared okay with their marriage. However, trouble kept brewing under the surface, and by September 2015, the couple decided to separate.
Once John and Yvonne learned that Johanna had fallen to her death on October 8, 2015, they immediately rushed to Belgium to console Craig. However, they were appalled when the police declared the incident a death by suicide and insisted that it was uncharacteristic of their daughter to take her own life. With time, the police reconstructed the crime scene, and once they realized that Johanna had been deliberately pushed out of her seventh-floor window, they began an investigation into her murder.
When questioned by law enforcement, John Hove claimed he believed Johanna was killed by her estranged husband, Craig Becker. He insisted that he never liked Craig as a person and even talked about how strained their relationship had gotten in the days leading up to the murder. In the meantime, the police learned that Craig had impersonated his wife in text messages soon after her death and also found evidence indicating he was the one who fed the victim a mixture of tramadol and zolpidem, which rendered her unconscious. Hence, with enough reason for an arrest, Craig was charged with Johanna's murder.
Where Is John Hove Now?
John was relieved to learn about Craig's arrest and believed that justice was served when the court sentenced the accused to life in prison with the possibility of parole in 2022. However, with Craig's appeal still pending in court, he retains custody of Isabelle and hasn't allowed John to visit his granddaughter in eight years. In fact, while on the show, John revealed that he had no idea where Isabelle was and wondered if she would even be able to recognize him.
We are also sorry to report that Yvonne passed away in 2018, and while John still misses his wife, he mentioned that they had undertaken a project to restore a riverfront mansion in Avondale. In fact, he is still busy restoring the property all on his own, as he intends to fulfill his promise to his wife. Besides, while John still resides in Jacksonville, Florida, it looks like he has built a life surrounded by his loved ones, and we would like to wish him the best for the years to come.
Read More: Where is Navy Lt. Craig R. Becker Now?