When divorced single parent John Jamison found love and happiness in the company of Carol Jamison, he believed his days of staying alone were over. However, the relationship soon led to a horrific tragedy that shook the city of Garrison, Kentucky, for years to come. Investigation Discovery's 'Deadly Affairs: Betrayed By Love: I Want I That Way' chronicles the terrifying incident and follows the investigation that brought the perpetrators to justice. Let's delve into the details and find out more, shall we?
What Happened To John Jamison?
A resident of Garrison, Kentucky, John Jamison was just 47 years old at the time of the attack. Although he was a divorced single parent with a doting daughter, John knew that she would go away after her marriage, and so he feared having to spend the last days of his life alone. Described as a generous and kindhearted individual, John was always ready to help others, and his sister eventually set him up with Carol Jamison.
Carol was also a single parent and had been dating Gary Robinson, with whom she shared a boy, Sam. Although Carol was ready to marry and move in with Gary, reports claim she discovered that he might be married. On the other hand, Gary seemed quite secretive about his relationship status and was not ready to tie the knot. Hence, she decided to look elsewhere and soon found love with John Jamison. John and Carol's relationship developed pretty fast, and within a few months of getting to know each other, they married and settled down in Garrison, Kentucky.
On January 15, 2010, John and Carol were relaxing in their house when the doorbell suddenly went off. Carol immediately went to answer the door and was surprised to find a well-built African American man standing on their porch. He initially asked for her elder son but soon identified himself as "Reggie," and began questioning if John was present in the house. However, as soon as John appeared near the door, the visitor drew a gun and began firing incessantly toward the father of one. As John also owned a weapon, he returned fire, and the attacker retreated once he was shot in the face.
However, John had already collapsed on the floor by then, and once first responders arrived, they found him in a vegetative state, unable to speak or respond. An examination later determined that he had suffered seven critical bullet wounds, and the doctors had to undertake numerous operations to save his life. However, to this day, John hasn't regained consciousness and remains in a vegetative state under medical care.
Who Attacked John Jamison?
The initial investigation into the incident proved quite tricky as law enforcement officials did not have a lot of leads to work with. While they canvassed the area around the house and even sent out a description of the shooter to all local police stations, there were no hits. Meanwhile, most of John's acquaintances talked about his charming as well as friendly nature and mentioned that they had no idea why the 47-year-old was targeted this way. Nevertheless, once detectives investigated further, they learned the circumstances under which John had married Carol. Shortly after their marriage, Carol's ex, Gary Robinson, came back into her life and would not stop following her. He often called the family phone, demanding to speak to Carol, and even asked her to come back to him.
While John was exasperated with the situation, Carol soon found herself torn between the father of her child and the man she was married to. This led to several altercations in the Jamison house, and eventually, Carol decided to move out, claiming she needed some space. While separated from her husband, she even went back and got intimate with Gary Robinson, but once Carol realized that Gary would be unable to keep her happy, she decided to move back in with John. Naturally, such a development made Gary livid, and he was determined to exact revenge on his ex-girlfriend's husband.
When talking with Carol after the attack on John, the police learned that the 47-year-old had been receiving strange calls from someone named Reggie, who claimed he was sleeping with his wife. Although John demanded to know Reggie's real identity, the calls refused to stop, and even Carol had no idea why someone was badmouthing her to her husband. However, the police already knew that Carol had slept with her ex-boyfriend while separated from her husband, which made Gary a prime suspect. Interestingly, when initially questioned, Gary denied all involvement and claimed he had an alibi. Yet, the police soon received a tip from a witness who claimed he had seen the shooter at a convenience store.
Shockingly, the CCTV footage from the convenience store showed not just the shooter but also Gary, who appeared to be paying him money. Using the picture from the footage, the police started a statewide hunt for the gunman, and a witness soon called in, claiming it was an employee of Gary's company named Wesley Allen. The cops began looking into Wesley immediately, and once he was arrested, detectives discovered that he had been shot in the face during the shootout. Moreover, Wesley Allen implicated Gary Robinson in the crime and insisted that Carol's ex-boyfriend hired him to carry out a hit on John Jamison.
Where Are Gary Robinson and Wesley Allen Now?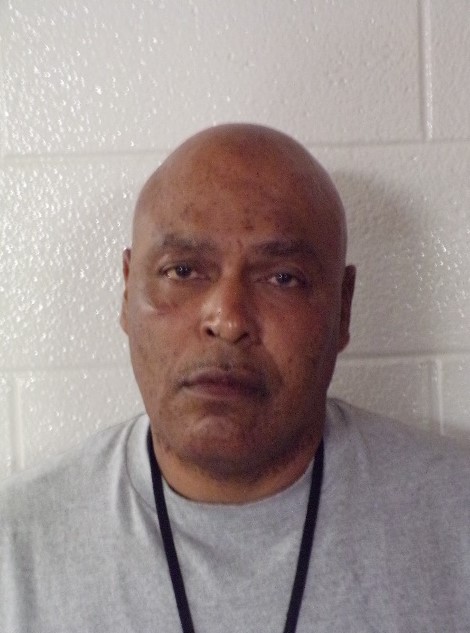 When presented in court, Wesley Allen accepted a plea deal and pled guilty to first-degree assault and conspiracy to commit murder. As a result, he was sentenced to 17 years in prison in 2011. Moreover, as a part of the deal, Wesley testified against Gary Robinson and played an integral role in his conviction. Eventually, Gary was convicted of conspiracy to commit murder and was sentenced to 20 years in prison in 2011. At present, Gary is spending his days behind bars at the Little Sandy Correctional Complex in Elliott County, Kentucky, and has a parole eligibility date of 2026, while Wesley Allen is incarcerated at the Kentucky State Reformatory in unincorporated Oldham County, Kentucky, and will be eligible for parole in 2024.
Read More: Patricia Heath Murder: Where Is Larry Cragun Now?