When US native Natalee Holloway went missing from Aruba in May 2005, authorities were determined to bring her back home safely. However, years passed with no news of Natalie, and while her disappearance was linked to Joran Van Der Sloot through security cameras and eye-witnesses, he was never arrested for the same. Prime Video's 'The Disappearance of Natalee Holloway' chronicles the strange incident and shows how Joran was soon linked to a subsequent murder, which got the police hot on his trail. Let's delve into the details surrounding Joran's life and find out where he is at present, shall we?
Who Is Joran Van Der Sloot?
A native of the city of Arnhem in The Netherlands, Joran had a normal childhood and was even brilliant in studies as the International School of Aruba accepted him as an honors student. Besides, Joran was also pretty interested in sports and often competed in tennis tournaments alongside his father. However, things took a sour turn once his ex-girlfriend decided to part ways, and desperate to get some peace, Joran began losing himself in the local nightlife. It was this lifestyle that introduced him to the world of crime and helped him develop a lying habit that assisted his wrongdoings.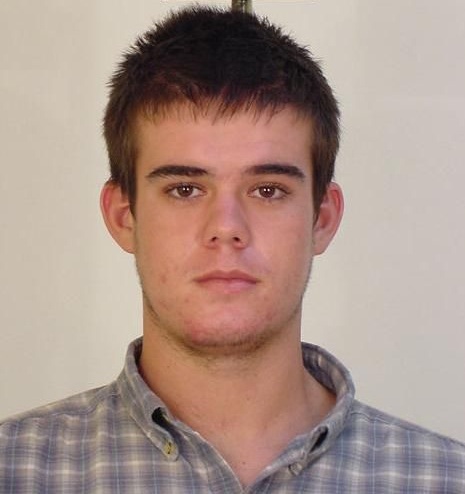 On the night of May 30, 2005, US native Natalee Holloway was partying with her friends in Aruba. Although they had a plane to catch the following morning, the group of friends went barhopping and even visited a local nightclub. Investigators believe the group ran into Joran Van Der Sloot at the nightclub, and it did not take long for Natalee to engage the Dutchman in conversation. While her friends did not think much of it at that moment, they grew increasingly worried when they realized that Natalee wasn't with them. A quick scan of the nightclub determined that she wasn't in the establishment, while the phones in her house went unanswered! Hence, with nowhere else to go, Natalee's friends turned to the authorities and asked for their help.
The police did not take long to jump into the investigation, and they left no stone unturned in their search. Still, there was no news about the missing woman for years, and gradually, her family began fearing the worst. Incidentally, eye-witnesses who had seen Natalee minutes before she went missing, as well as CCTV camera footage, confirmed that the high school graduate was last seen in the company of Joran Van Der Sloot. However, Joran was never charged for his alleged involvement in the crime, and on January 12, 2012, Natalee's family declared her legally dead.
Although the investigation into Natalee's disappearance went cold, Joran resurfaced in an unrelated case where Stephany Flores Ramírez was murdered inside a room in the Atlantic City Casino in Lima, Peru. Staff at the Atlantic City Casino mentioned that they had to break into the room as the occupant was unresponsive, and upon forcing their way inside, they found Stephany's lifeless body on the bed. Since Stephany was the daughter of the businessman and former presidential candidate Ricardo Flores, the police tackled her case with extra caution and soon realized that the entire hotel was covered in CCTV cameras.
Hence, authorities pulled hundreds of hours of footage from several security cameras and sifted through the evidence painstakingly before realizing that Stephany was last seen in the company of Joran Van Der Sloot. She was seen entering her room, but only the suspect emerged alive, and the staff found Stephany's dead body inside the room that was booked in Joran's name. On top of it, an autopsy determined that Stephany had suffered blunt-force trauma to the head, which eventually led to her death.
Where Is Joran Van Der Sloot Now?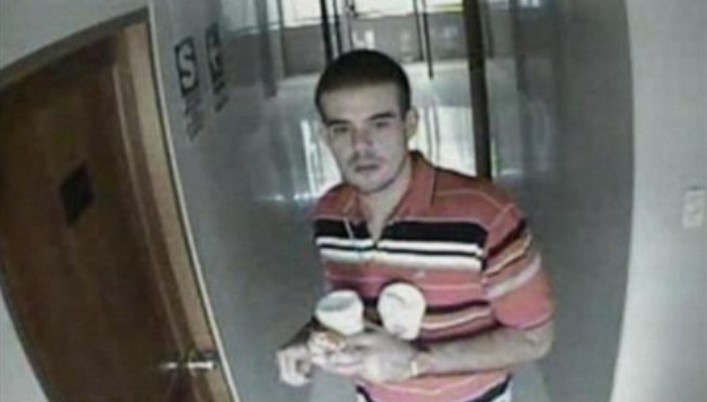 While Stephany Flores Ramirez was murdered on May 30, 2010, Joran soon realized how risky it was for him to remain in Peru, and he immediately fled to Chile in order to lay low for a while. However, law enforcement officials followed him all the way to Chile, and within a week, he was arrested and extradited to Peru. Interestingly, once questioned, Joran admitted to killing Stephany but soon tried to take his confession back.
However, once put on trial, the judge stated that the confession would be admissible in court, and after convicting Joran of murder, he sentenced the accused to 28 years in prison in 2010. Hence, with his jail term still ongoing, we can safely assume that Joran is incarcerated at a prison in the country of Peru as of writing. Besides, reports state that while staying behind bars, Joran married a prison worker, and the two presently share a child together.
Read More: Christopher Gray Murder: Where Are Timothy Smith, Anthony Howe, and Amber Talbot Now?