With Hulu's 'Killing County' exposing the alleged corruption and cover-ups in the Bakersfield Police Department over the past few years, we get a true insight into the reality of our justice system. It thus comes as no surprise fatal, needless officer-involved violence is at the core of this original production, with the primary case delved into being that of Jorge "Pelon" Joel Ramirez's death. So now, if you wish to learn more about the same — with a focus on what precisely transpired, the individuals involved, as well as its overall aftermath — we've got the necessary details for you.
How Did Jorge "Pelon" Ramirez Die?
Although Jorge had experienced his fair share of troubles by the time fall 2013 rolled around, he was actually trying to turn over a new leaf when his life was snatched away in the blink of an eye. The truth is the 34-year-old father of five had a (largely non-destructive) criminal record owing to his meth addiction, but he was also an accomplished boxer determined to be a good family man. "My son was a very loving person," his father Jorge Sr. once candidly said in an interview. "He respected his family. He came from a good family. He was very respectful, and he loved his kids."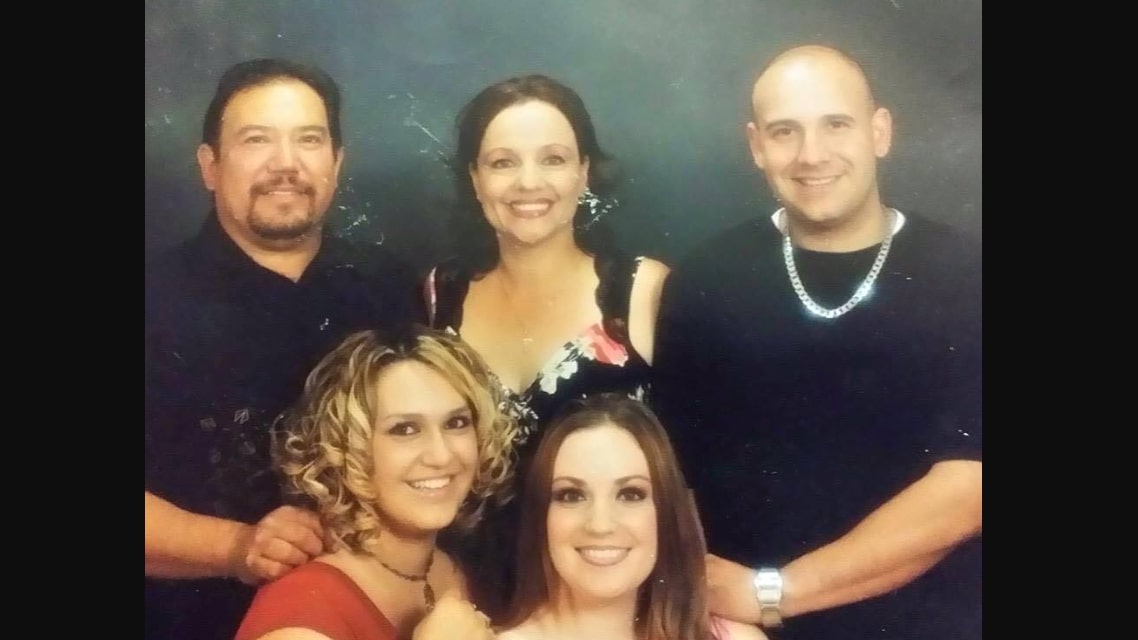 That's why the four-time Golden Glove California and Junior Olympic champion ultimately even decided to become a secret police informant to help bring in a dangerous local felon, Justin Harger. According to records, Jorge and Justin not only had the same circle at one point due to their drug use but also resided in the same apartment complex, making the former perfect for the job. Though he could've never imagined he'd get caught up in a shootout just outside of Four Points Sheraton Hotel at roughly 12:35 am on September 16, 2013, upon fulfilling his end of the bargain.
Jorge had reportedly volunteered to become an unregistered informant in exchange for leniency concerning his parole violation charge, just to soon wind up dead as a result of ten gunshot wounds. These injuries were both "penetrating and perforating," especially as three bullets struck him in the chest/abdominal area, whereas another three hit his left leg in a way that rendered him unable to move. He was also shot once in the left side of his face, twice in the left hip region, and once in the right shoulder — this last bullet simply grazed him — all the while he was unarmed as well as sober.
Who Killed Jorge "Pelon" Ramirez?
Bakersfield police officers Chad Garrett, Daniel Brewer, Jess Beagley, Rick Wimbish, and Ryan Vaughn were the ones actively involved in this incident, yet Jess alone pulled the trigger on Jorge. However, any details related to their hand in the matter or the fact the Latino was actually an informant came into the limelight much later — in fact, he was initially painted out to be a "suspect" like Justin. Only his family never believed these claims as they knew firsthand he was looking forward to being better, so it wasn't until they went through his phone months later that the truth was revealed.
As per the ABC News Studios produced Hulu original, Jorge was in constant contact with a local detective named Lerry Esparza the whole day leading up to the fatal shooting — on September 15. The informant was actually letting his handler know he had information on Justin before texting the phrase "he's here" sometime in the evening, referring to the fact the felon was in his apartment. But since Lerry was off duty on that fateful day, he had to forward every tip to the cops on call, leading to confusion in terms of how to handle the situation as no plans had ever been put into place.
The surveillance team thus arrived two hours after the text, only to then wholly miss Jorge and Justin as they left for a convenience store before making their way to Four Points Sheraton hotel. Nevertheless, the former managed to keep his handler updated from time to time, resulting in other officers closing in on the duo at around 12:35 am; he was in the passenger seat as Justin drove. Unfortunately, though, while deputies were aware there was a reliable informant at the scene, most of them ostensibly did not know who he was, if he was dangerous, or whether he was also armed.
Therefore, according to 'Killing County,' Jorge was ordered to stand down and place his hands where they could be seen as soon as he stepped out of the vehicle, only for Justin to open fire at the police. They obviously retaliated while focusing on just him, yet when officer Jess seemingly noticed the other individual's hands going towards his waistband, he aimed ten rounds in that direction as well. The duo was hence pronounced dead at the scene, following which it quickly became clear there would be no consequences for any law enforcement officer as they supposedly acted "reasonably."
The city of Bakersfield has since settled with the Ramirez family (in 2018) for $400,000 in the wrongful death lawsuit they'd filed, but even this was without the police department accepting any culpability.