People did not think much of it when Joseph Hartsfield was taken to the hospital on January 7, 2023, for having low blood sugar. However, much to everyone's surprise, he remained brain-dead for eight days before dying on January 15 while still under medical supervision. 'Dateline: Along Came Sarah' chronicles the shocking death and portrays how the ensuing investigation found evidence that hinted at it being a homicide. Let's delve into the details surrounding the incident and find out more, shall we?
How Did Joseph Hartsfield Die?
Joseph Hartsfield, a Chambers County, Texas resident, was just 46 at his death. He lived a quiet life with his wife, and people who knew him described him as a caring and kindhearted individual who never hesitated to help others in need. On top of it, Joseph maintained a friendly relationship with most people around him and was pretty popular in the community. Besides, his family mentioned that he had an incredible personality and a fantastic sense of humor, which lighted up every room he walked into.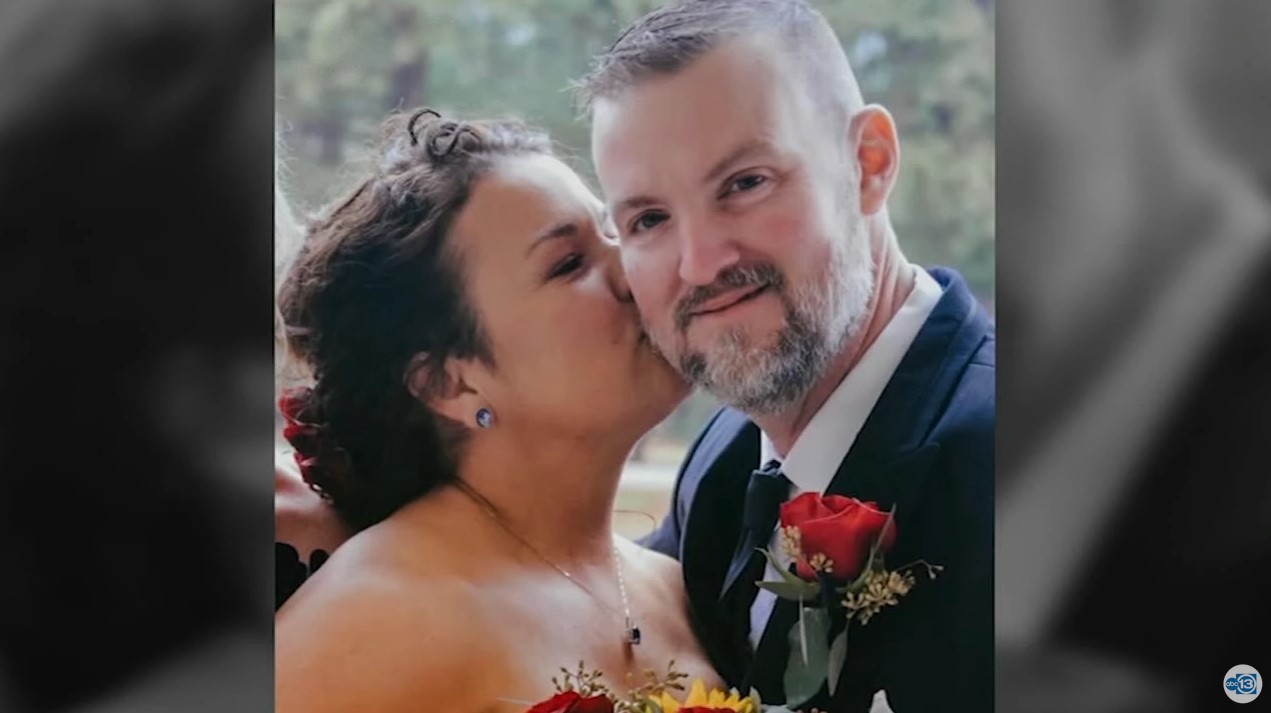 Interestingly, shortly before Joseph's death, reports mention that he planned to get a divorce. Yet, he was residing with his wife under the same roof when tragedy struck in January 2023. Since Joseph had an unstable blood sugar condition, he needed constant care and even emergency supplies, like an EpiPen, to get through the day. However, the issue got quite severe on the night of January 7, when Joseph almost fell unconscious from low blood sugar. Although reports mention that he drank a glass of juice to increase the sugar level, nothing appeared to work, and he had to be transported to the hospital in an almost comatose state.
Once at the hospital, doctors tried their best to save Joseph's life, but they were surprised at how quickly his blood sugar dropped, no matter what procedure they undertook. Hence, with no other way, the victim remained in a brain-dead condition for eight days before breathing his last on January 15 while still at the hospital. Subsequently, an autopsy determined that Joseph had passed away from insulin complications.
Who Killed Joseph Hartsfield?
Interestingly, the police learned that Joseph's wife, Sarah Jean Hartsfield, initially noticed her husband's condition on the night of January 7. She mentioned that when she realized the issue was getting serious, she got out of bed and poured a glass of juice for her husband. Sarah even claimed that Joseph had consumed a full glass, indicating that he was conscious then. Yet, an app on her phone informed her that the blood sugar level was dangerously low, and soon he fell completely unresponsive.
Sarah became aware of Joseph's unconsciousness when she tried to feed him jam, but reports mention that she called 911 almost an hour after her husband became unresponsive. Hence, when first responders arrived on the scene, they could do nothing but transport the victim to a hospital. When interviewing the doctors and hospital staff, the police learned that Joseph's blood sugar level had fallen alarmingly.
That was when they thoroughly searched the victim's house and located several Epipens on Joseph's side of the bed. Arguably, if that many Epipens were used on an individual simultaneously, it would make Joseph's blood sugar level uncontrollably low, and authorities suspected that Sarah might have overdosed her husband on insulin. Further information came to light when law enforcement officials interviewed several of the victim's friends and loved ones.
When questioned, they insisted that Joseph and Sarah had an extremely toxic relationship, and the former was desperate to get a divorce. Besides, the police learned how Sarah allegedly kept her husband away from his family, and the victim's acquaintances insisted that the couple could never see eye to eye on things. In fact, the couple was always involved in an altercation, and Joseph would reportedly go to work early to spend less time with his wife. Additionally, investigators discovered that while he was concerned that Sarah might try to kill him, he was pretty serious about the divorce, as he even opened a separate bank account.
Such information, coupled with the evidence collected from Joseph's house, convinced the police that his wife was somehow involved in his death. Hence, they wasted no time arresting her before charging her with her husband's murder. Currently, Sarah is still awaiting her trial while being held at the Chambers County jail on a $5 million bond. Nevertheless, readers should note that she had pled not guilty to the charges against her.
Read More: Sarah Jean Hartsfield: Where is the Killer Wife Now?