NBC's 'Dateline: Finding Rita' delves into the tragic disappearance of Rita Gutierrez-Garcia, a 34-year-old mother from Longmont, Colorado. Four years after she went missing, her remains were found in a remote place outside town, confirming that it was a homicide. Shockingly, the one who pointed them to the body's location was the same person who had cruelly taken her life — a man named Juan Jose Figueroa Jr. Now, if you wish to know more about how the investigators identified him as Rita's killer and his current whereabouts, here is what we found.
Who is Juan Figueroa Jr.?
A resident of Colorado, Juan Jose Figueroa Jr., had a notorious past before his involvement in Rita Gutierrez-Garcia's death. In November 2017, he allegedly abducted a woman named K.N. Figueroa from a bar in downtown Longmont and took her to his apartment. There, Juan strangled the victim till she was unconscious and sexually assaulted her, proceeding to declare his intention to kill her. Luckily, K.N. escaped his bedroom and ran downstairs, where she took help from his roommates and reported the incident.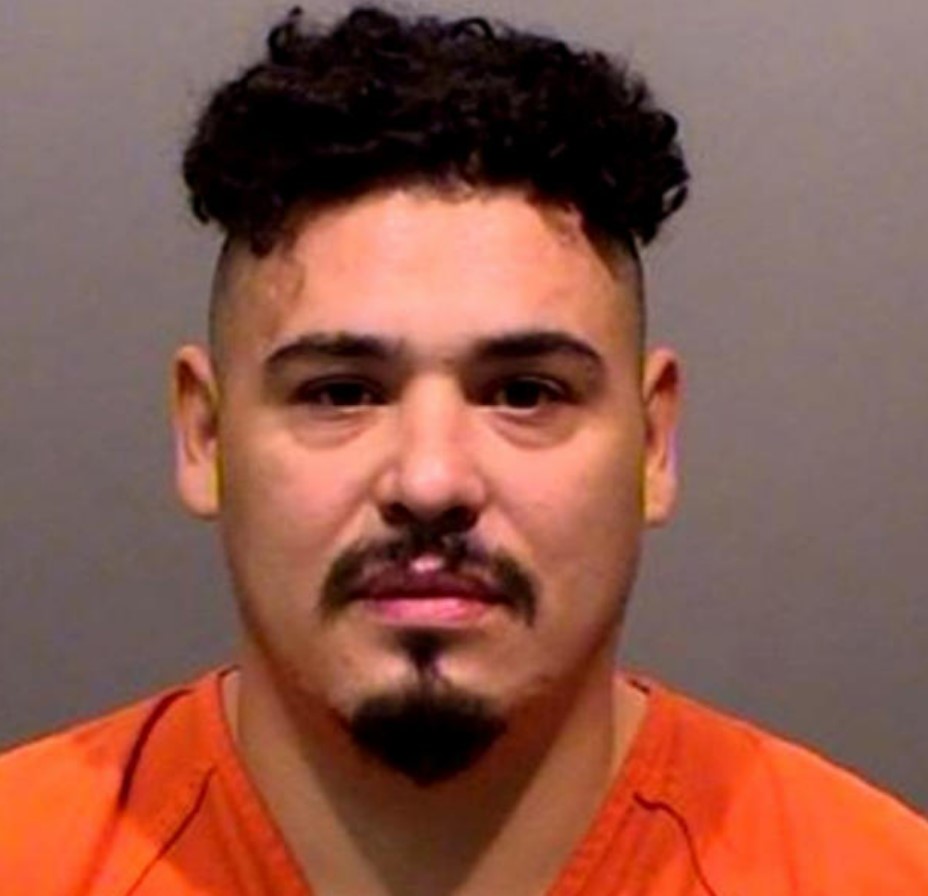 Eventually, an arrest warrant was issued against Juan, yet he took another victim's life before he could be caught. In the early hours of March 18, 2018, he came across Rita, who was celebrating St. Patrick's Day with friends and family. Around 2:30 AM, Juan briefly spoke to her in the parking lot of 3's Bar, and once she was away from her group, he reportedly kidnapped her and took her in his truck. At that point, Rita called 911 but was unable to seek help. When they tried calling her twice again, she did not respond, and her phone soon went out of network.
Later, a scuffle ensued between Rita and Juan, and when she supposedly called him a "weirdo," he flew into a rage and knocked her unconscious. The latter then strangled the victim dead and drove to Weld County, where he buried the body in a remote location. He went to his sister's house to cover his traces, where he burned his clothes in the fireplace and scrubbed his truck clean. Though Juan believed he could not be caught without evidence, he still decided to flee. On March 20, 2018, he drove to Texas and crossed into Mexico a couple of days later.
After spending a week there, Juan tried re-entering the US on March 27 but was promptly apprehended. He was indicted for the 2017 sexual assault and strangulation case and sentenced to 93 years in prison in May 2019. However, while incarcerated for attacking K.N. Figueroa, Juan elaborately confessed to Rita's murder to his cellmate. As a result, the latter immediately approached the authorities, and they decided to wiretap prison calls to corroborate the man's claims.
As expected, Juan admitted his deeds on a few phone calls he made from prison, which were recorded by the police. Besides, he even detailed how he burned his clothes to remove evidence and buried Rita in a location inaccessible to the public. In addition, the location of the victim's phone on the night of her disappearance was traced to the exact route Juan drove along in his truck. A security camera also spotted the vehicle in the same area around the same time Rita went missing. Meanwhile, forensic experts searched Juan's truck and found traces of her DNA, proving their suspicions of him being her killer.
Where is Juan Figueroa Jr. Now?

For his role in Rita's murder, Juan Figueroa Jr. was charged with a count each of first-degree murder after deliberation, felony murder, and second-degree kidnapping. After being indicted in June 2021, he eventually revealed to the police where he had hidden the victim's body. On April 28, 2022, Rita's remains were finally found at the exact spot Juan had mentioned, cementing the prosecution's case against him. Not only that, a witness testified that they had seen him starting a fire and burning some items in the days following Rita's disappearance.
Since Juan accepted a plea deal, the case did not go to trial. As a part of his agreement, he pled guilty to second-degree murder and kidnapping in June 2022. Juan was sentenced to 48 years in prison for the murder charge, along with a 12-year term for kidnapping. Both these sentences are to run consecutively with his previous prison term in the 2017 case. According to sources, Juan is now 33 and is serving his sentence at the Colorado Territorial Correctional Facility. His estimated sentence discharge date is January 20, 9999, and he won't be eligible for parole before January 2093.
Read More: Where Are Rita Gutierrez-Garcia's Kids Now?