The sudden 2018 disappearance of Rita Gutierrez-Garcia, a single mother from Colorado, left her loved ones and local law enforcement extremely worried. Yet, little did they know that four years later, the search for her would culminate in the discovery of her remains in a remote area inaccessible to the public. NBC's 'Dateline: Finding Rita' delves into this shocking missing person case turned homicide and the tricky investigation that finally helped the police capture Rita's killer. So, if you wish to learn more details, including the perpetrator's identity, we have you covered!
How Did Rita Gutierrez-Garcia Die?
Born on April 7, 1983, Rita Gutierrez-Garcia was a single mother of three who lived in Longmont, Colorado. She was studying to become a Paralegal and hoped to make a difference with her work. Besides, Rita was close to her sister and mother and doted on her three sons. In fact, her whole life revolved around ensuring a better future for them. Loved ones remember Rita as a hardworking and cheerful individual who enjoyed going out with her friends. Sadly, one such outing ended up depriving her sons of their mother's loving presence forever.
On March 17, 2018, Rita celebrated St. Patrick's Day with friends and family. Once she and the group exited Breakers Grill in downtown Longmont, she went to the nearby parking lot of 3's Bar at 333 Main Street, where her friend and a cousin reportedly saw her speaking to some people around 2:30 AM. However, that was the last time anyone saw the 34-year-old alive, as she soon went missing. Seeing no signs of Rita, her family reported her disappearance to the police, and a massive search commenced all over Colorado for her.
When the next few years resulted in no news of Rita, her family and law enforcement began fearing the worst. Things took a devastating turn four years later, on April 28, 2022, when a pivotal tip led them to a young woman's remains in Weld County, around 15 miles outside Boulder. Given the body's decomposed state, it was hard to identify the person. Eventually, a DNA analysis concluded the deceased woman to be Rita. She had reportedly been buried there for four years, and later investigation revealed that she had been beaten and strangled to death.
Who Killed Rita Gutierrez-Garcia?
The initial investigation into Rita's disappearance was challenging as the police barely had any substantial information. Nevertheless, they soon stumbled upon some alarming information — the mother of three had reportedly made a 911 call at around 3:07 AM on March 18, 2018. Unfortunately, there was no clear communication from her end, and the dispatchers tried calling her back twice, but no one responded. Moreover, Rita's phone was traced to be traveling along Long Peaks Avenue in Longmont barely half an hour after she was last seen.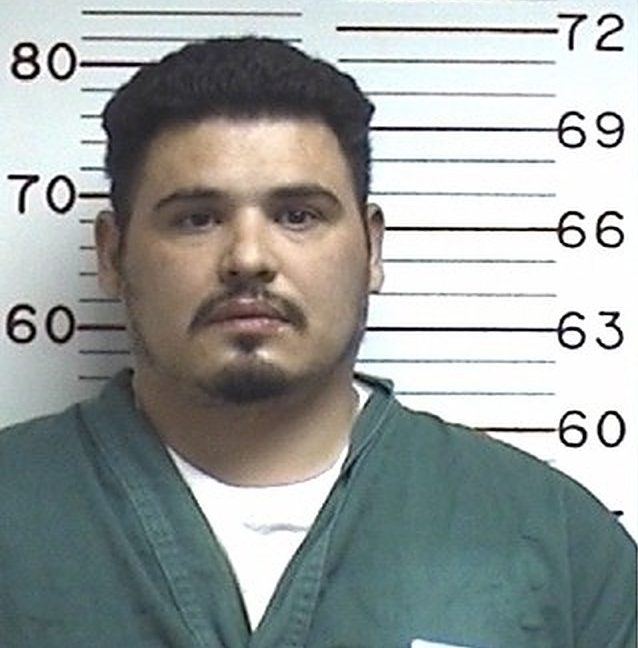 Not only that, three minutes after the 911 responders called the victim, the victim's phone went off the network near 3rd Avenue and Vivian Street. As the investigators began looking for possible suspects, they discovered Juan Jose Figueroa Jr., who had an arrest warrant in his name for a sexual assault and strangulation case from 2017. Witnesses said he had briefly interacted with Rita before she disappeared from the parking lot.
Furthermore, a surveillance camera captured Juan's truck traveling on the exact route as the victim's phone was traced, in the same time frame between 2:40 AM and 3:00 AM. But once the detectives tried contacting him at his mother's home for questioning, he fled to Texas on March 20, 2018, crossing the border into Mexico just two days later. Sources state that Juan asked several people for money and claimed he was "in trouble." Around a week later, he tried to re-enter the US and was arrested for the 2017 sexual assault and strangulation case on March 27.
Juan was convicted of the charges against him and sentenced to 93 years in prison in May 2019. Yet, his connection to Rita's disappearance soon surfaced when his cellmate came forward and claimed that the former had allegedly confessed to the murder to him. The man stated that Juan had reportedly kidnapped the 34-year-old mother of three and later knocked her unconscious by punching her. He then strangled her to death in anger as she supposedly had called him a "weirdo." Eventually, he claimed he buried the body in a place inaccessible to the public.
Around 8:00 AM on March 18, Juan went to his sister's house and burned his clothes in the fireplace to destroy evidence. Following this crucial tip from the cellmate, the investigators immediately obtained a wiretap permit and recorded Juan's calls in prison. During one such conversation, he admitted to killing Rita and then burning his clothes; he additionally confessed to rigorously cleaning his truck to avoid detection. Once the police searched Juan's truck and tested samples, they found the victim's DNA on the seat covers.
Based on the forensic evidence and his own wiretapped statements, Juan was indicted for Rita's murder in June 2021, despite her body not being found yet. He faced a count each of first-degree murder after deliberation, felony murder, and second-degree kidnapping. Eventually, Juan revealed the location of Rita's remains in custody, and the police retrieved them on April 28, 2022.
Once the body was confirmed as the victim's, Juan was expected to accept a plea deal. Besides, another witness testified they had seen him burning something in the fireplace a few days after Rita went missing. In June 2022, 33-year-old Juan pled guilty to second-degree murder and kidnapping. In addition to his previous 93-year prison term, he was sentenced to 48 years for murder and 12 years for kidnapping. As per official records, Juan is currently incarcerated at the Colorado Territorial Correctional Facility.
Read More: Diane Romero and Jessica Reyes: Where Are Rita Garcia's Mom and Sister Now?