When Carrie Olson walked out of her Quad Cities home in December 2013 after getting into an altercation with her boyfriend, Justin Mueller, the latter had no idea he would see her alive for the last time. Justin later claimed that Carrie failed to return home the following day, and the police located her remains a little over three months after the incident.
'Dateline: Without a Trace: Carrie Olson' takes the viewer through the horrific homicide of Carrie Olson and even follows the investigation that brought the perpetrator to justice. However, if you are intrigued to know more and want to discover where Justin is at present, we have you covered.
Who Is Justin Mueller?
While Carrie was previously in a relationship with divorcee and father of two Timothy McVay, their romance fell apart when the latter mentioned he was not keen on having more children. However, since Carrie had been dreaming of being a mother ever since her birth, she refused to give up on her desires, although the Quad Cities resident did maintain an incredible relationship with her ex post-breakup. In fact, they called each other their best friends and would often call each other over 20 times a day.
However, as the relationship with Timothy was not going anywhere, Carrie took it upon herself to find a new man. Hence, shortly after the breakup, she got into a relationship with Iraqi War-Veteran, Justin Mueller, who was combating an acute case of Post-Traumatic Stress Disorder, and the couple even moved in together. Still, most of Carrie's neighbors and best friends were astonished as they believed the relationship to be a mismatch.
While Justin preferred to live a quiet and comfortable life indoors, Carrie loved socializing and would often attend late-night parties. This naturally created a distance between Carrie and her boyfriend, as their preferences were vastly different, and the two often found themselves arguing over minor issues. Interestingly, Carrie and Justin were involved in another altercation on the day the former went missing.
Reports claim Justin was the last person to see her alive on December 28, 2003, when Carrie stormed out of the house after calling him "stupid." Since such an occurrence was pretty regular for Justin and his girlfriend, he did not think about searching for her and was confident that Carrie would return the following evening. However, fate had other plans as Carrie failed to return home the next day, and the police were soon informed about the disappearance.
Where Is Justin Mueller Now?
When questioned, Justin Mueller claimed he saw Carrie for the last time on December 28, 2013, when she stormed out of the house after the argument. On the other hand, even though Timothy McVay insisted that Carrie came to him for advice on December 28, following which he dropped her off at home, Justin refused to budge from his original statement, which was pretty indicative of the truth. Hence, law enforcement officials kept a close watch on Timothy in the days that followed before realizing that he was still using the missing woman's debit card to make purchases.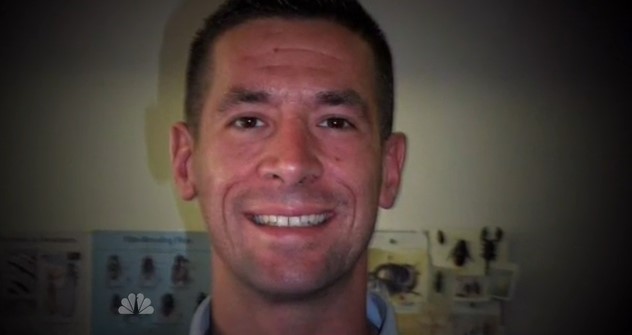 Still, the most significant breakthrough arrived a little more than three months after the kidnapping, when the police recovered Carrie's body from Hastings, Minnesota. Although an autopsy couldn't determine the reason behind the victim's demise, the death was soon considered a homicide, and the police were determined to bring the perpetrator to justice.
Subsequently, authorities noticed that while Timothy had traveled to Hastings shortly after Carrie's death, a piece of cloth lodged in the victim's hair also matched a carpet recovered from the suspect's house. Thus, without any delay, Timothy McVay was arrested for murdering his ex-girlfriend. Timothy McVay's arrest cleared Justin Mueller of all suspicions, and the latter claimed he was relieved since Carrie would finally receive the justice she deserved.
On top of it, Justin even testified against Timothy at the trial, and the testimony played a significant role in sending the suspect to prison. However, once the trial ended, Justin embraced privacy and currently prefers to keep his personal life under wraps. Yet, from the looks of it, he still resides in the state of Illinois, where he has built a happy life surrounded by his family and loved ones.
Read More: Timothy McVay: Where is the Killer Now?