Investigation Discovery's 'Deadly Honeymoons: Dead Bodies Don't Bruise' depicts how 26-year-old Florida masseuse Karen Roston died tragically while on her honeymoon cruise in mid-February 1988. While the case seemed open and shut initially, the killer provided some incongruous and absurd claims about how the victim might have died. If you are curious to learn how Karen died and the perpetrator's identity, we've you covered. Let's begin then, shall we?
How Did Karen Roston Die?
Karen Waltz Roston grew up in Florida with her single mother, Roberta Waltz, and her sister, Julie Waltz Gerlach. Their father, Richard Waltz, had left the family when Karen was an infant, and Roberta worked incredibly hard to raise her two daughters alone. Julie recalled how they used to go to the beach and swim together. While they had a fun-filled childhood, she recounted how they were in a household run on a shoestring budget. Hence, it was not surprising when Karen was attracted to the wealthy Dr. Scott Robin Roston.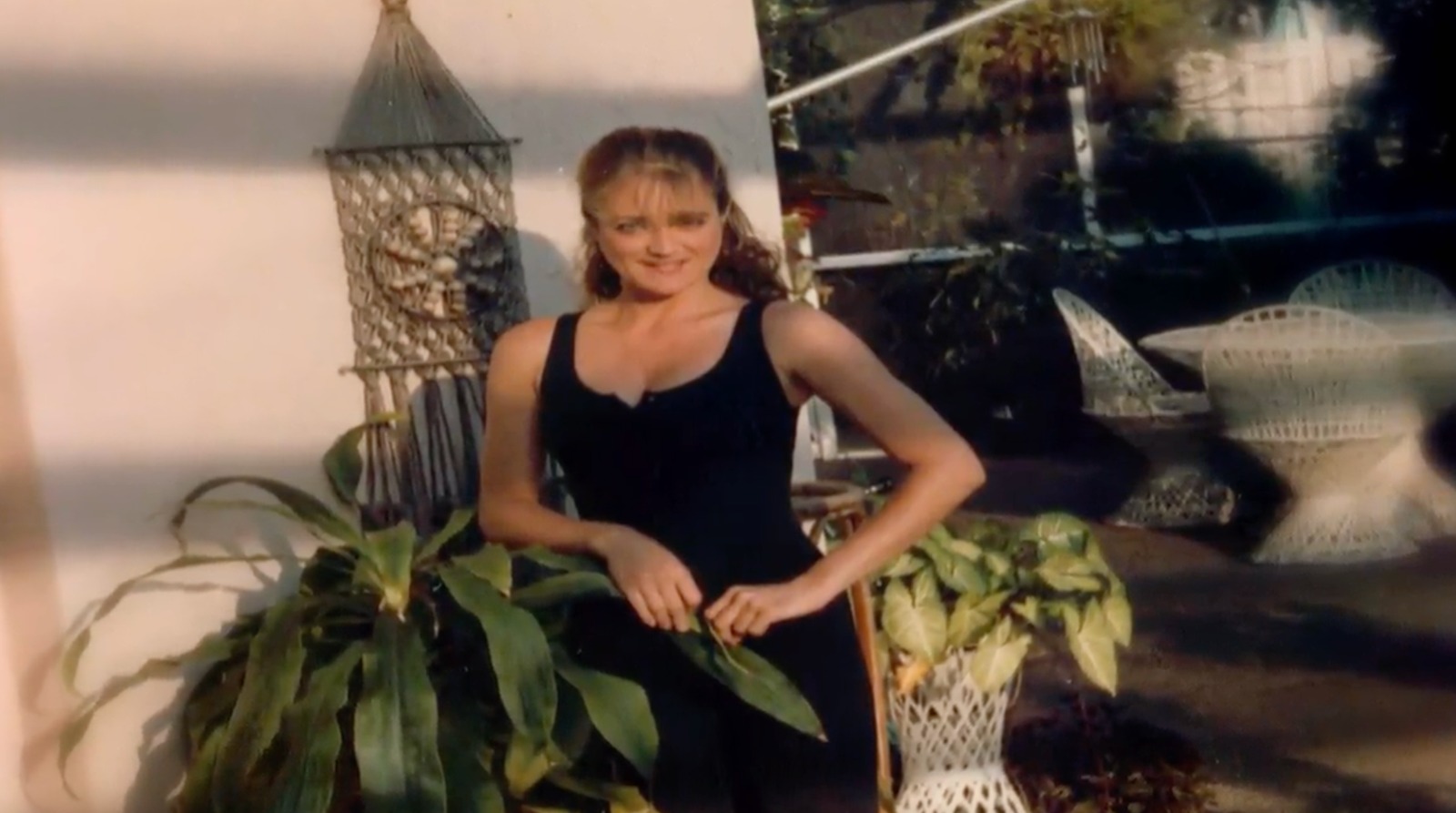 Karen first met her future husband when she worked as his masseuse at Hunter's Run, a Boynton Beach, Florida, resort. He had fallen a flight of stairs, and she had treated him twice weekly as a part of his physical therapy after his accident. Close acquaintances noted that while Karen had strong feelings for him, she also appreciated the material comforts he could provide. One of her co-workers commented, "She definitely did love him. It was that, and the opportunity to have things she had never had before, moneywise, that attracted her."
Karen resigned in December 1987 after working there for over two years. According to her friends, Scott swept her off with the promise of a finer living. The co-worker added, "'She never had anything, really, and he had it to give her. She was a very straight girl, headwise, who didn't drink or use drugs. She was a health-conscious ballet dancer who took care of herself." Richard recalled her years of dedication to ballet, modern dance, Tai Chi, and a daily routine of ten-mile walks had imbued her with strength and agility.
Scott felt an immediate attraction to the young therapist, and it appeared they had a lot in common, particularly their mutual enthusiasm for physical fitness. Karen's co-worker said, "I don't feel she knew him that well. But I guess she felt like she knew what she was doing." Karen flew to California to visit Scott, who had left Florida in June 1987 and was living in Santa Monica. Alicia recalled how Karen brimmed with excitement after returning from California after Christmas. She was engaged and couldn't wait to show off her ring to everyone.
The couple were married in Las Vegas on February 4, 1988, and boarded the Bahamas-registered 'Stardancer' in San Pedro on February 6 for a honeymoon cruise to Mexico. Hence, it was shocking when Scott alerted the cruise ship authorities around 3:00 am on February 13 that his newlywed wife of nine days had fallen overboard. The Coast Guard found Karen's floating body in Pacific waters thirty miles southwest of San Diego on February 13 afternoon. The 26-year-old's autopsy report stated drowning as the official cause of death.
Who Killed Karen Roston?
Scott provided inconsistent and implausible accounts of the accident. Initially, he claimed that his wife, Karen, had been blown off the cruise ship's jogging track, where both fitness enthusiasts had been running. However, the authorities found this statement questionable since the weather conditions were calm, with a wind velocity of around five miles per hour, twenty miles off San Diego as the ship headed for the Port of Long Beach, California, after a week-long cruise to Mexico. When his initial explanation failed, he offered another version of the tragedy.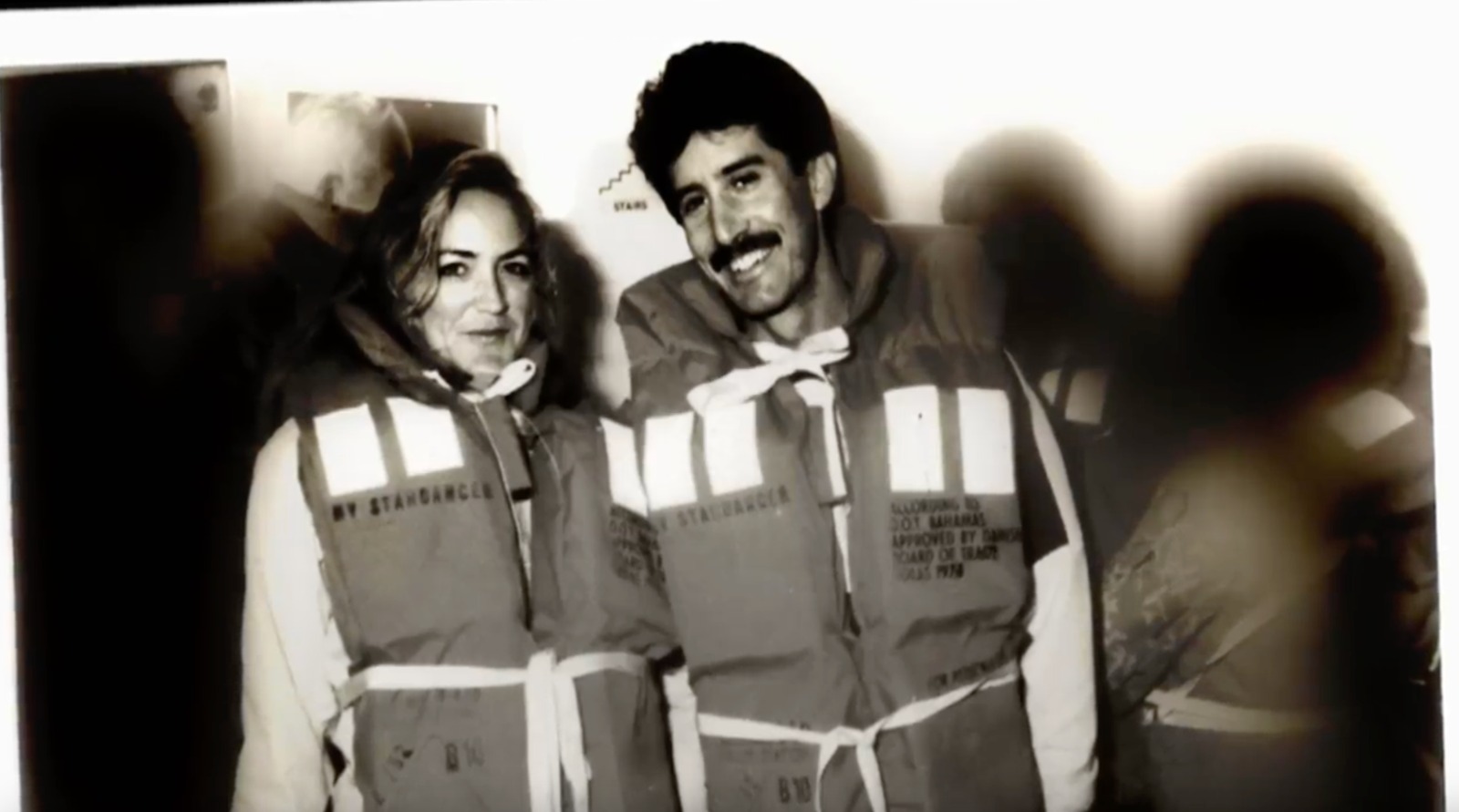 He alleged Karen had "fallen" overboard, and he had attempted to rescue her without success. Envisioning this scenario was challenging, given she was five feet three inches tall and the ship's rail stood three feet six inches high. Scott's face bore triangular gouges and a four-inch scratch. He explained them by claiming he had struck his head on a gangway control box. However, no evidence of blood, hair, or marks was found on the box, and photographic evidence revealed no sharp protrusions that could have caused his facial injuries.
The medical examiner noted several suspicious observations after Karen's lifeless body was found in Pacific waters. Her clothing had trapped air, causing her corpse to float and suggesting that she had not attempted to swim after going overboard, as she was likely unconscious when it happened. They also identified hemorrhage in her neck and eyes and neckbone distortion, indicating manual strangulation. Embedded material from the ship's rubberized jogging track in her clothing suggested she had been forcibly pressed against the deck.
Pieces of her earrings and strands of her strawberry-blond hair were found 11.5 feet from the ship's railing. Witnesses recounted instances of tension between the honeymooning couple. One fellow vacationer noted Scott's anger over his wife's dietary choices and unfamiliarity with the elaborate silverware settings. He also observed him arguing with a woman on deck roughly 45 minutes before the incident. Federal authorities arrested Scott, then 36, in Long Beach on suspicion of murder and held without bail at the Terminal Island detention center.
In custody, Scott provided a third, highly unusual explanation for his wife's death, claiming that Israeli agents had killed his "beloved wife" in retaliation for his exposé criticizing their government. He referred to his book, "Nightmare in Israel," published by Vantage Press in early 1987, which had limited sales. He had emigrated to Israel in 1978, where he ran an unlicensed chiropractic clinic. He alleged that his troubles began when he refused to marry a neighbor's niece, leading to his arrest on false charges orchestrated by the "Israeli Mafia."
Where is Scott Roston Now?
In March 1987, Scott reported an attempted kidnapping, claiming two Israelis in a van had tried to abduct him. During his second-degree murder trial in late February 1989, his defense attorney acknowledged the seemingly implausible nature of his client's claims but urged the jury to consider the world of international intrigue. The defense didn't challenge the prosecution's medical evidence or testimony about the couple's disputes. Instead, they presented records showing two Israeli nationals on the ship.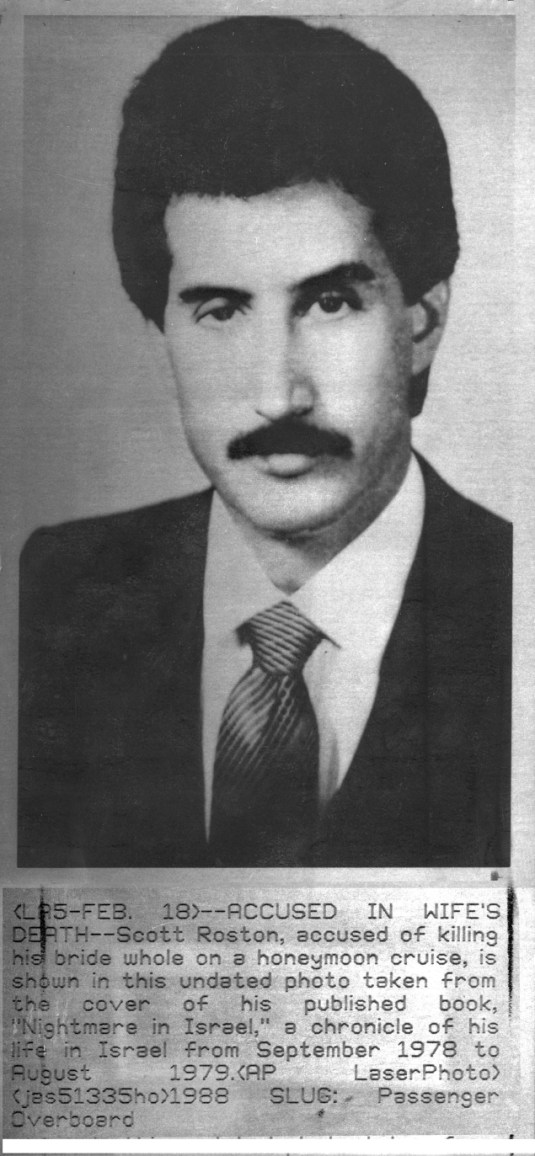 The prosecution presented one of the Israeli nationals, Maurice Haziza, who revealed he was a wedding photographer on vacation with no ties to espionage. The jury, unconvinced by the espionage defense, found Scott guilty of second-degree murder, and he was sentenced to life without parole. Scott appealed his sentence, and the Court of Appeals for the Ninth Circuit remanded him for resentencing while upholding his conviction. Now in his 70s, he was resentenced to a term of 33 years, nine months in November 1994, and was released in 2017.
Read More: Wendy Howard: Where is She Now? Accused Guilty or Innocent Update