When Kathryn Laird, a young married woman who was a decent swimmer, was found drowned in the wilderness, suicide was not something her loved ones believed she could have died by. The mind-boggling case caused chaos among her family and gave the investigators a run for their money. In the episode titled 'The Reckoning' of 'Dateline NBC,' we are filled in with more intricate details about the same case and the investigation that followed right after the discovery of her remains. If you are invested in the case already and wish to know more, including the identity and whereabouts of the perpetrator, here are all the details you need to know!
How Did Kathryn Laird Die?
Born to Thomas Daniel Little and Mary Lou on October 27, 1970, in Texas, Kathryn Danielle Little Laird was raised with an elder brother Thomas Allen Little. Apart from that, she was also seemingly close to her grandparents, Oscar Blanchard and Mary Kathryn Blanchard. During her graduation course at Southern Methodist University in Texas, she met her future husband, Brian Laird, and after spending some happy times with each other, they decided to tie the knot in February 1999.
After the marriage, Kathryn and Brian lived in a trailer park in Montana's Fort Smith, along with their dog Ralphie. The former worked more than one job in the Fort Smith area, including at Quill Gordon's, where she prepared a continental breakfast for fishing guests, Bighorn River Country Lodge, where she cooked dinner and drove shuttles for fishing guests every once in a while. On the other hand, Brian was a lawyer in Billings and also a fishing guide in Fort Smith.
According to Brian, on the night of July 30, 1999, Kathryn came home a bit later than she usually did, and he wanted to get some rest as he was supposed to leave for Billings the next morning for work. But he claimed that the couple allegedly got into an argument where Brian told her to quit her morning job as he thought waking up so early was not worth the amount of money she was earning from that job. After a good 10-15 minutes, Brian said he refused to argue further, so he got in his car and drove to a nearby spot to avoid the argument and sleep.
Brian claimed that he awoke to Kathryn knocking on the car window and was furious that he slept in his car. Eventually, the couple went back to the trailer together after agreeing not to argue anymore. But according to him, she was still slamming things around and digging through drawers. When he tried to calm her down, she stormed out of the trailer and told him to take care of Ralphie. Not thinking too much about it, Brian fell asleep, assuming that Kathryn would cool off and return home to sleep.
Tragedy struck the next morning, on July 31, 1999, when Kathryn's body was found floating in the afterbay area of the Yellowtail Dam, just a few miles from the trailer park. As the police authorities flooded the scene and brought her out of the water, some perceived it as a suicide case, while others thought suicide was out of the equation because she was a pretty great swimmer. Though reports mentioned she was strangled, her manner of death was still a mystery even after an autopsy. However, the authorities followed every shred of evidence and began interrogating people in her life.
Who Killed Kathryn Laird?
Upon some investigation and interrogation, the authorities discovered that Kathryn had told her friends that she had decided to leave Brian and possibly get a divorce. This made the investigators set their sights on the husband and found him to be one of the prime suspects in the murder case of Kathryn. During the trial of Brian on suspicion of homicide, one Don Lyman testified that he saw the Lairds in a fight outside their trailer home on July 30, 1999. He claimed that Brian smacked her in the head with a plastic bag full of cookies and kept saying something along the lines of, "You b–ch, you burnt my f–king cookies."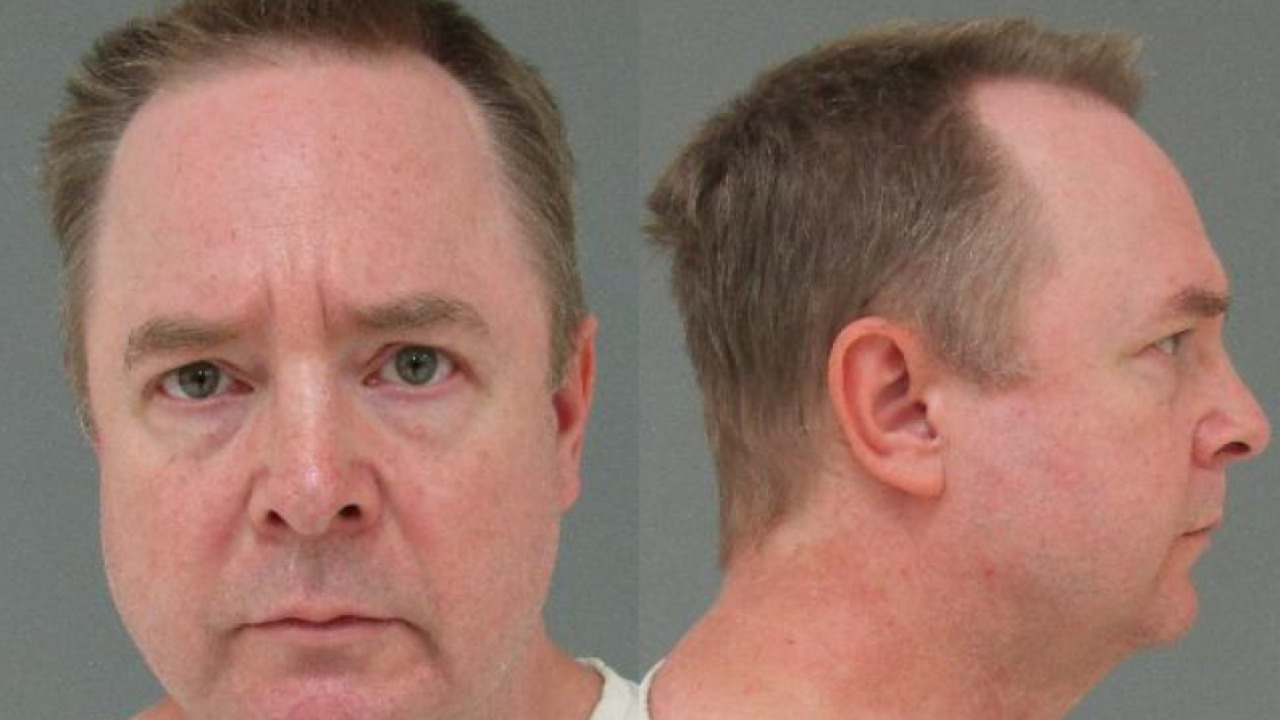 To support this claim, Warren also observed an argument between the Lairds later that same day, and her husband had to make Brian leave. Around Fort Smith, Kathleen and Eric Anderson stayed in a camper that was parked near the Lairds' trailer. The Andersons also claimed that they heard the couple arguing over the course of the weekend. According to Kathleen, she heard a male voice shouting, "You fucking bitch," again and again through the vent in the shower ceiling while a woman kept crying, "No, no, no." Suddenly, the argument went all quiet and the Andersons heard and saw the Lairds' white SUV drive out of the neighborhood quietly.
However, due to the undetermined manner of death and no direct evidence against Brian, the criminal investigation of Kathryn's case hung in the balance for several years. In 2002, Brian was questioned in detail about the case when he sought to practice law in Missouri. Then in 2012, the investigation was reopened when an FBI agent found out about the two above-mentioned neighbors who had not been questioned before. Brian had moved to Colorado, where he got arrested for deliberate homicide in 2014. After the neighbors testified, in the 2016 trial, Brian was sentenced to 100 years in prison for the murder of his wife, Kathryn Laird, back in 1999.
However, in August 2019, the Montana Supreme Court rescinded Brian Laird of his charges after they ruled that the district judge relied heavily on just a single remark made by a medical examiner who then happened to be deceased. The bail amount was set at $250,000 and Brian was held at the Montana State Prison in Deer Lodge at the time. He was later offered a bench trial in Yellowstone County and repoertedly found not guilty in April 2023.
Read More: Carrie Olson Murder: How Did She Die? Who Killed Her?