Netflix's 'The Pez Outlaw' follows the titular man, better known as Steve Glew, an enigmatic man from DeWitt, Michigan. In the 90s, he built a successful business smuggling unique PEZ dispensers from warehouses in Eastern Europe and selling them in the US. The documentary primarily focuses on how these colorful candy cartridges with character heads helped Steve amass a small fortune. Yet, what wins the viewers' hearts is his sweet equation with his wife, Kathy Glew. Now, if you wish to learn more about her and what she's doing nowadays, here are all the details we found!
Who is Kathy Glew?
According to Kathy Glew, her husband, Steve, was initially a recluse who did not like people. She describes him as a schemer, plotter, and dreamer who became so fixated on his projects that he ignored everyone else around him. Yet, she has always maintained that he had a vision and a wonderful nature, which would be visible to those who really get to know him. Kathy stated, "He was a good guy, but you had to look for it." The couple met at eighteen in the 60s, when she was a hippie teenager, and love soon blossomed.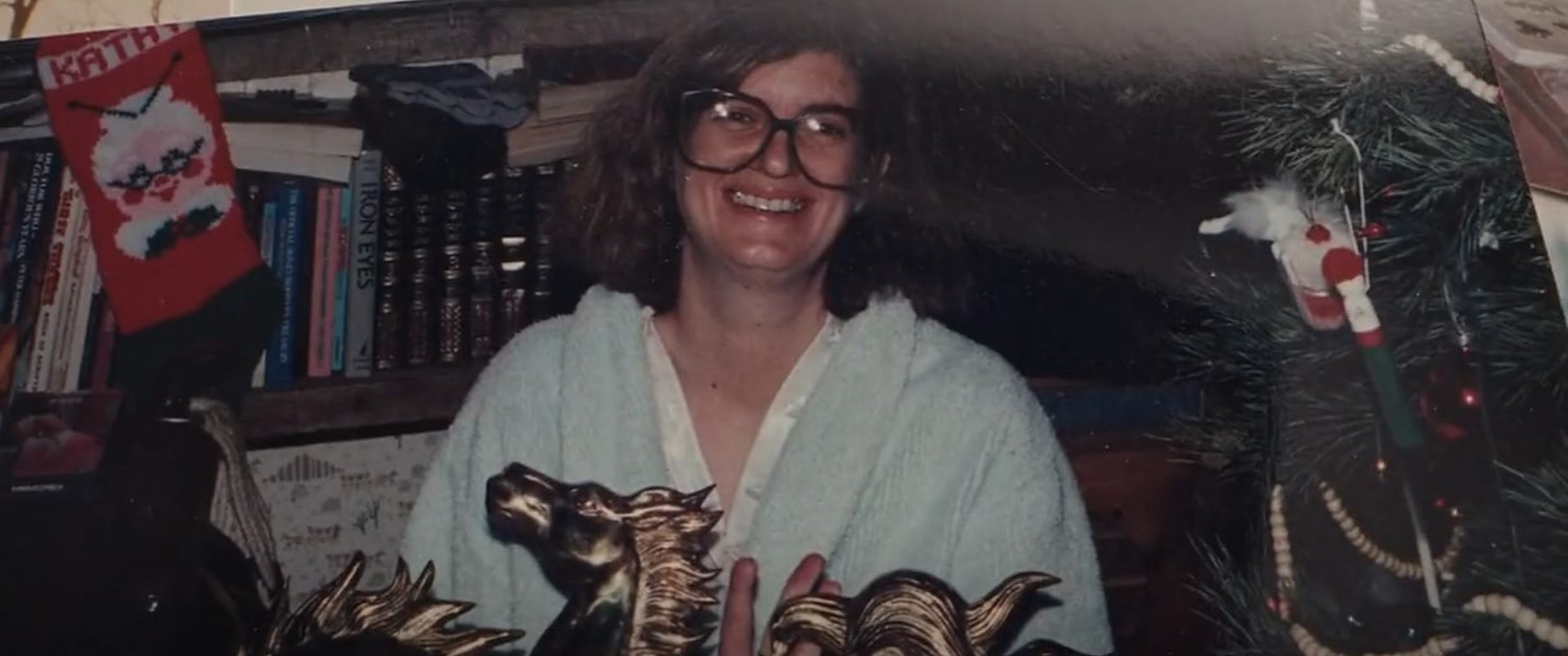 Kathy and Steve tied the knot in 1971 and settled in a small, old farmhouse, later having two children named Josh and Moriah. The initial few years were pretty rough financially, yet the couple maintained a simple lifestyle and worked hard in their jobs to provide the best for their kids. As per Steve, Kathy has always been patient with him and has seen the best in him, something which others may have failed to do. While people often tagged him as a loser, his wife supported all his dreams and ventures but kept him grounded when he went too far.
On the other hand, Kathy shared in the documentary that, at first, she would often say no to all of her husband's outlandish schemes and ideas. Yet, eventually, she decided to give him a chance to follow his mind. In 1990, Steve worked as a machine operator, earning money on the side by collecting cereal box coupons and obtaining the toys the companies handed out for them. He then sold these toys to collectors at local fairs and built a steady income.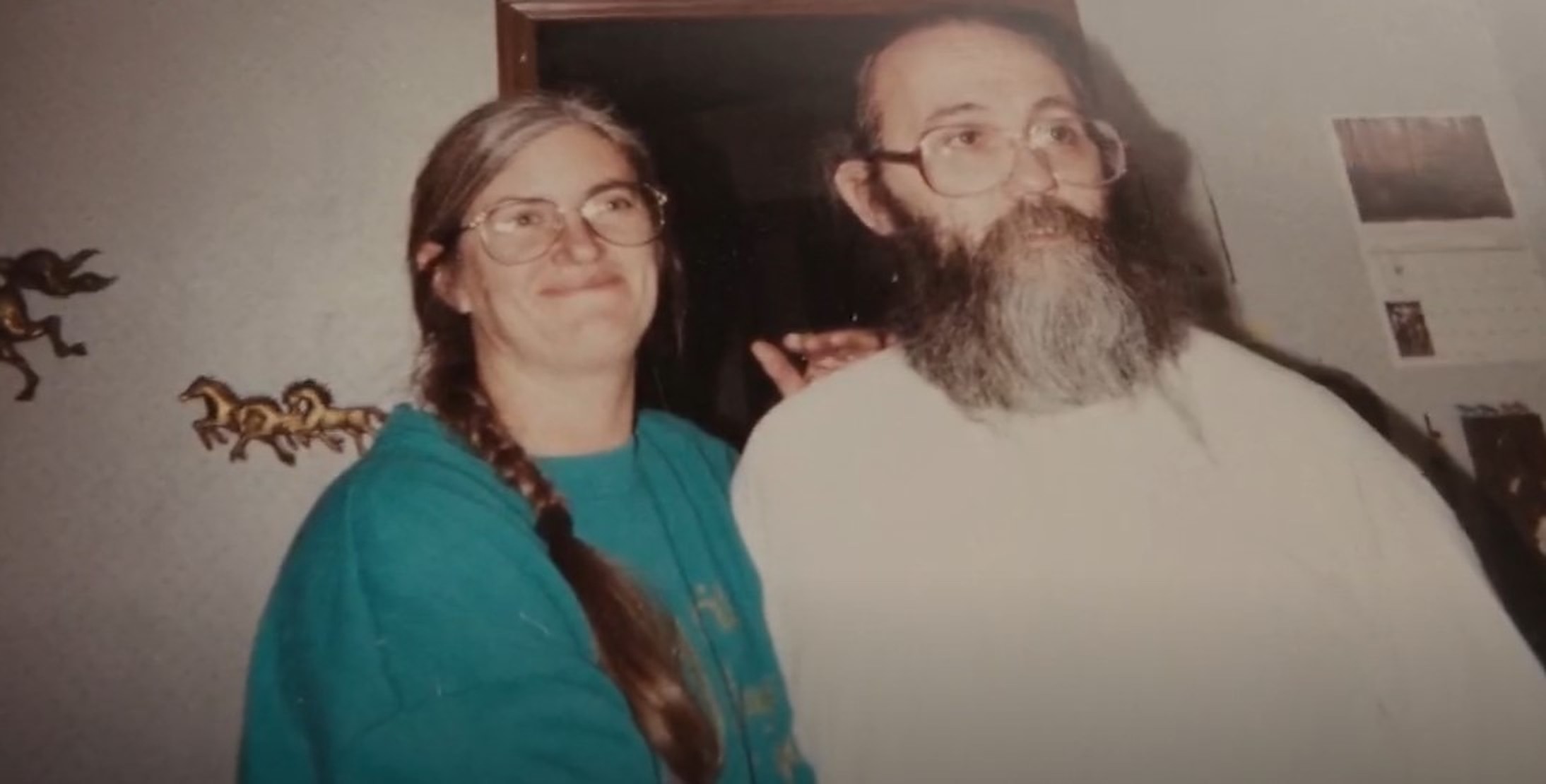 When Steve came across PEZ dispensers in 1992 and decided to source them from Slovenian warehouses two years later, Kathy initially dismissed it as another of his unrealistic schemes. Albeit, she soon came around and allowed him and their son, Josh, to fly to Slovenia and find the PEZ dispensers. With a $4,000 investment, the duo returned with a dispenser stock and sold them in the US through word-of-mouth marketing.
Surprisingly, sales were so good that Steve later quit his job to pursue the business full-time. He would make a monthly trip to Eastern Europe over the next eleven years and come back with about 10,000 PEZ dispensers which got sold in no time. With the massive profit, Steve purchased a bigger farmhouse for himself and Kathy, got Josh a new house, and funded his daughter Moriah's college education. Not just that, but with better finances, his wife left her job and pursued her passion for raising horses. Besides, Kathy joined training to become a horseriding instructor.
Where is Kathy Glew Today?

Sadly, when Steve's European collaborator backed off, Kathy was diagnosed with Parkinson's disease. Thus, he dropped everything and looked after her, as she required extensive care and monitoring. Besides, he even helped her tend to her horses and decided to create his own PEZ designs. In 1998, Steve remortgaged the house and took a loan, collaborating with a toy broker to slyly make PEZ manufacture his designs. Though the products sold like hotcakes for a while, PEZ Candy Inc. soon took a drastic step that drove him out of business.
The company replicated all of Steve's designs and sold them for cheaper rates, causing his business to crash badly. Eventually, he was left with massive debt, but his wife helped him through tough times with her resilience. Though Steve became reclusive again, Kathy became his rock. The couple led a secluded life on their farm for the next several years, with their thirteen pets for company. Steve often credits his spouse for caring for his mental health during that period and for not letting him give up on himself.
After almost a decade, Steve began blogging his exploits online in 2010, hoping to be noticed by a movie producer or book publisher. After several years of negotiation, 'The Pez Outlaw' was finally made. Kathy and Steve still reside on their farm in DeWitt, Michigan, where they board and care for horses. The latter also works as an Advanced Instructor and Evaluator at PATH International. Steve has always said that his wife is his biggest priority, and he does everything for her and his kids. With his adventurous days now behind him, he spends his days caring for his beloved Kathy.
Read More: Is The Pez Outlaw Based on a True Story?