NBC's 'Dateline: The Coroner's Jury' features a complex case and its aftermath following the suspicious death of 52-year-old Kay Sybers in her Panama City, Florida, townhouse in late May 1991. The episode features interviews with investigators and other key figures involved in the investigation as the authorities embarked on over a decade-long quest for justice. If you're interested in learning more about the case, including how Kay died and whether she was really murdered, here's what we know.
How Did Kay Sybers Die?
Kay Marie Cornell Sybers was born to Eugene O. Cornell and Veronica Meyer Cornell in 1939. She married Dr. William "Bill" Anthony Sybers, a former Navy man, while he was enrolled in medical school at Marquette University in the early 1960s. He began his pathology practice in Fort Dodge, Iowa. Bill later moved his family to Panama City, Florida, where he practiced clinical and forensic pathology until his retirement in 1993. He founded Bay Pathology and served as medical examiner for the 14th circuit from 1982 to 1992.
On May 29, 1991, Bill and Kay embarked on a dinner outing. Their meal included pompano and prime rib, paired with a shared bottle of Chardonnay. The couple's conviviality left a memorable impression on the waitress, who later recalled their laughter. The evening lingered until the early hours, yet come dawn, and Kay was engulfed in discomfort. After partaking in two Chardonnay bottles and a sleeping pill prescribed by her husband, the latter's effects began to wane, offering little respite from her agony within their dimly lit Florida bedroom.
Kay's breathing troubles persisted, coupled with a constricting chest sensation and shooting pain down her left arm – telltale signs of a severe heart ailment, possibly a heart attack. Kay was a prime candidate for coronary issues given her comparatively young age of 52, her extra weight, her sedentary lifestyle, and her previous smoking habits (although she quit years prior). By the morning of May 30, 1991, Bill dispatched his employees to check on his wife, only to hear over the phone, "She's gone." Despite multiple autopsies, her cause of death remains unknown.
Who Killed Kay Sybers?
On the morning of Kay's passing, Bill headed to the pathology clinic where he worked. At home, two of their adult children were on summer break. In a 7:00 AM meeting with colleagues, Bill expressed his concerns about Kay's restless night, her chest and left arm discomfort, her reluctance to seek medical aid, and his unsuccessful attempts to draw a blood sample. Wanting someone to check on Kay and perhaps convince her to go to the hospital, Bill requested Dan Harris, a paramedic and family friend, to visit their townhouse.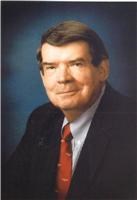 Accompanied by William Johnson, a coworker, Dan arrived at around 10:00 AM, only to find Kay unresponsive in her bed. Despite several efforts at CPR by emergency services and police, everything failed to revive her. Dan estimated the 52-year-old had been deceased for 30 minutes to an hour before their arrival. Florida protocol detects an unattended death necessitates the transportation of the body to the closest medical examiner for an autopsy — which was Bill's office in this case.
However, Bill was visibly distressed, and no one questioned his decision to send the body to a funeral home. He believed he was honoring Kay's wishes, as she had often expressed her desire to avoid an autopsy. Later, his colleagues advised an autopsy due to the circumstances. Bill concurred, attributing his earlier decision to grief. Unfortunately, the body had already been embalmed for transport to Iowa for burial. A neutral forensic pathologist, Dr. Gary Cumberland, conducted the autopsy on June 1, 1991.
Simultaneously, an anonymous call informed the Florida Department of Law Enforcement (FDLE) of suspicions about Kay's death. Dr. Cumberland performed the autopsy meticulously, taking substantial toxicological evidence from the body. He reported an absence of a definitive anatomical cause of death and mentioned that no notable toxicological substances were found. The doctor initially ruled the cause of death as "sudden unexpected death due to undetermined natural causes."
Court records state Dr. Cumberland later amended his report under pressure from Florida authorities probing a murder charge and removed the term "natural" from his conclusion. The cloud of suspicion surrounding Kay's demise quickly spread throughout the Florida panhandle, even though concrete evidence remained absent from the blood and tissue samples procured from her body. In 1991, an extraordinary move was made by erstwhile Governor Lawton Chiles, who appointed a special prosecutor to delve into the case.
The turning point came in 1997 when a grand jury indicted the former medical examiner, Bill, who had resigned due to unrelated circumstances, for murder. The indictment contended that he had meticulously primed friends and colleagues over months by elaborately describing his wife's purported heart issues. This preparation aimed to ensure that no one would harbor suspicions upon her eventual demise. Prosecutors alleged that on the night before her death, he administered potentially one or two fatal injections of an unknown substance.
Nevertheless, the exact nature of this substance remained a mystery. Progress emerged in late 1999 when National Medical Services, based in Willow Grove, Pennsylvania, employed an innovative technique to detect evidence of the drug succinylcholine in retained organs from the autopsy. This drug had the potential to induce suffocation. The private lab conducted the initial test — later validated by the FBI — solely on a single piece of tissue. Reports claimed the embalming had preserved a chemical formed during the drug's rapid breakdown in the body.
How Did William Sybers Die?
During Bill's early 200 trial, the special prosecutor asserted he murdered Kay, his former wife, to be with his mistress, Judy Ray, without losing at least half of $6 million in joint assets in a divorce. Initially, they both denied an affair but later married in 1994 and relocated to British Columbia with authorities' approval despite him being on $300,000 bail. Meanwhile, most of Kay's family accepted her passing as natural, with her brother — an Iowa lawyer named Bruce Cornell — considering the investigation a "witch hunt."
A jury convicted Bill of first-degree murder in March 2001. The court sentenced him to 25 years to life in April 2001, but the First District Court of Appeal overturned his conviction in February 2002. The appellate claimed the testing process used to locate the alleged presence of a toxic drug had not been firmly established or expert-reviewed. Bill, then 70, pled guilty to manslaughter and was sentenced to 10 years in prison in May 2003. Yet, eight years were suspended, and he was released, having spent the last two years incarcerated.
Bill was ordered to pay $350,000 in court costs and required to be on probation for eight years. The prosecution claimed the plea agreement was in the state's best interest, especially given his poor health — he had bladder and lung cancer and heart problems. Proclaiming his innocence, Bill stated he took the plea deal because he did not want to spend his remaining years fighting another lengthy court proceeding. 11 years after his plea deal, the 81-year-old succumbed to lung cancer in Central Florida on April 19, 2014.
Read More: Larry Streeter Murder: Where Are Ted and Jesse Ernst Now?