NBC's 'Dateline: Blood Brothers' features how Larry Streeter was found murdered in Bigfork, Montana, a day after Christmas 1997. The case remained unsolved for a few months until a tip from the public helped the police nab the killers. The episode features interviews with investigators involved in the homicide investigation and others related to the case to provide a concise view of what happened. If you're interested in learning more, including the killers' identities and current whereabouts, we've you covered. Let's dive in then, shall we?
How Did Larry Streeter Die?
Lawrence E. "Larry" Streeter owned several motels and lived in the wealthy community of Bigfork in Flathead County, Montana, in December 1997. The Flathead Lake — the largest freshwater lake in the West — in Montana has a striking size, penetrating color, and beauty. Around 28 miles long, it houses the town of Bigfork — a destination for the wealthy, who buy second homes there. Larry had sold one such residence to Dr. John Bradshaw — the best-selling author famous for 'Healing the Inner Child.'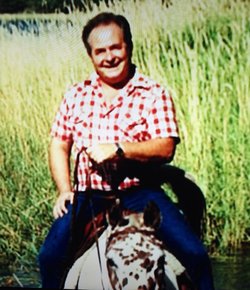 Dr. Bradshaw used the home as a summer retreat, and Larry took it upon himself to check up on the rural residence — just over a mile from the junction of highways 35 and 83 — in the winter. On December 25, the businessman left one of his businesses — Glacier Park Days Inn near Columbia Falls — and was returning home when he decided to check up on the Bradshaw residence. One of Larry's family members found his body on the street at 5:15 AM on December 26. He had been shot seven times with two different guns.
Who Killed Larry Streeter?
According to the show, Larry was a well-known businessman in the Bigfork area and the former owner of several properties, including Streeter's Corner at the intersection of highways 35 and 83, just north of Bigfork, Streeter's North convenience store, Glacier Park Super 8 Motel, and Glacier Park Days Inn. After his gruesome death, the community was shocked, with Dr. Bradshaw offering a $10,000 reward for information leading to the arrest and conviction of the killers. The Crimestoppers also added $1,000 to the reward money.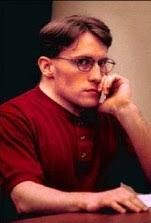 However, the authorities received no tips for over five months, and the investigation was scaled back significantly as time passed. Even then, one detective continued to work on the case full-time, with the local authorities re-advertising the Crimestoppers reward in early May 1998. A few days later, a public member came forward and stated his daughter claimed one of her friends had confessed to her about shooting Larry. When the police went to pursue the lead, they found Jesse Ernst wearing the same shoes that matched prints at the crime scene.
After bringing him in and interrogating him rigorously, Jesse Kyle Ernst, then 19, told the police that his brother, Ted Keener Ernst, had shot Larry. The episode showed how Ted, then 20, was considered a local hero and had already accomplished a remarkable journey. Tragedy struck in August 1989 when a routine day of play took a dire turn. While climbing trees, Ted and Jesse experienced a horrific accident that left the former severely injured, his spinal cord severed at 11. Remarkably, he faced his new reality with unwavering acceptance.
With sheer determination, Ted channeled his passion for adventure into wheelchair racing and even excelled in sports like table tennis, earning accolades and the attention of Paralympic prospects. Over time, he honed his skills in wheelchair racing, amassing accolades, popularity, and a dedicated fan base. Ted's hometown, Bigfork, held him in high esteem as a local hero, with his disability hardly a factor in their admiration. He embraced life's adventures, pursuing activities like fishing, hunting, and hiking with his younger brother Jesse.
As Ted's prowess grew, so did his reputation as a kind and compassionate individual. He maintained his commitment to his community, leading school clubs and retaining his enthusiasm for life despite the physical challenges he faced. Yet, as his health began to show signs of strain, Ted transitioned away from racing and found success in the tech industry. Simultaneously, he faced a familial rift due to differing religious beliefs, ultimately moving out to gain independence.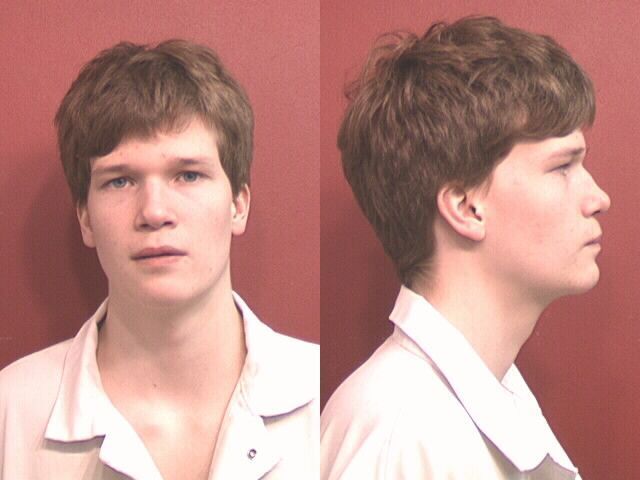 Still yearning for excitement, Ted proposed a risky endeavor to his brother Jesse in mid-1997, leading the duo into a string of petty crimes and, eventually, more severe burglaries. Their criminal activities escalated, driven by Ted's desire for thrill and financial gain. On that tragic 1997 Christmas night, the Ernst brothers decided to rob the Bradshaw residence when Larry stumbled upon them. He was suspicious seeing Ted sitting in a car with a gun and was going through his papers when the "local hero" shot him six times with another weapon.
According to Jesse's testimony, Ted eventually finished Larry off by firing the final fatal shot with a large-caliber gun. Jesse then helped clean up the scene, returning several times to collect anything that could be used as evidence. The police found Larry's documents and the seven shell casings in a hollowed book in Ted's possession. Larry's daughter, Teresa Little, said, "These two men carried multiple guns, they had a plan, and they were prepared to kill if they got caught. They were a walking time bomb waiting to go off."
Where Are Ted and Jesse Ernst Now?
The Ernst brothers were arrested on May 18, 1998, and charged with first-degree murder in Larry's homicide. They stood on trial in February 1999, and their father, Ed Ernst, testified how Jesse had always struggled intellectually and would do nearly anything to earn his big brother's approval. According to the show, he blamed himself for the tragic childhood accident and supported his brother in everything he wanted to do. He even did not testify until Ted approved and left the courtroom.
Eventually, the brothers were convicted, and Ted was sentenced to 100 years with no parole. Jesse was also sentenced to 25 to 100 years. Ed said, "The Ted that killed Larry is not the Ted that grew up in our family. Somehow, he got caught up in sin that took control of his life." Jesse, now 42, was acquitted in 2001 after his defense argued he suffered from Klinefelter's syndrome and was coerced to help his brother in the murder. Ted, now 43, might have also been paroled since his name is absent from the state prison roster.
Read More: Ronald Whitehead Murder: Where Are Velma Ogden-Whitehead, Jon Ogden, and Wilson Sayachack Now?