Kaysera Stops Pretty Places' loved ones were left concerned when the eighteen-year-old failed to return home from a party in Hardin, Montana. Although they reported Kaysera missing soon after, it took about five days to find her body, and sources claim that even then, law enforcement officials were pretty negligent in their handling of the matter. Showtime's 'Murder in Big Horn' takes the viewer through Kaysera's sudden and shocking disappearance while delving into the question of whether she was killed. Well, let's explore the details surrounding the incident and find out more, shall we?
How Did Kaysera Stops Pretty Places Die?
A resident of Big Horn County, Montana, Kaysera Stops Pretty Places was just 18 years old at the time of her death. People who knew Kaysera described her as a cheerful yet responsible individual who always put the needs of her friends and loved ones before herself. Besides, Kaysera was known for her caring nature, and she never hesitated to extend a helping hand to people in need. Apart from being pretty active in her community, the 18-year-old was also a wonderful student and had great aspirations for her future. However, little did she know that fate had a tragic plan in store for her.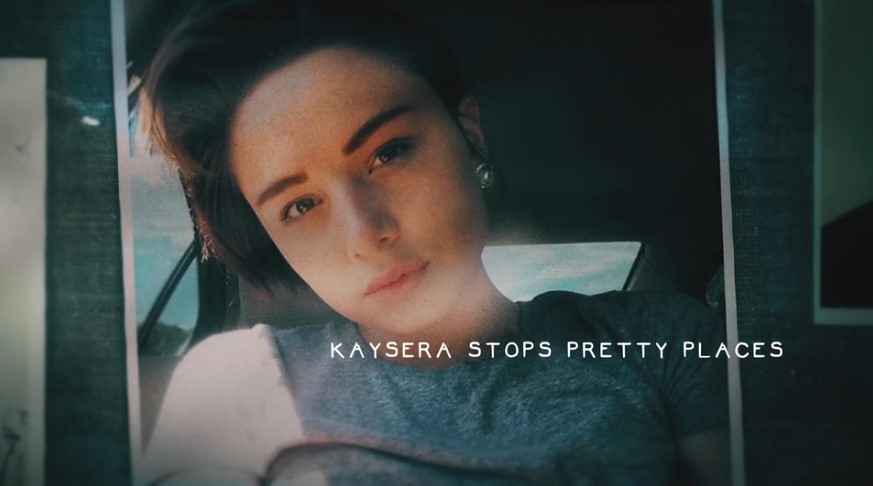 On August 24, 2019, Kaysera decided to join her friends at a party in Hardin, Montana. While she was supposed to spend the night at the party, her loved ones were left concerned when she failed to return home the following day. They immediately got together a group of volunteers and began combing through the nearby areas looking for Kaysera. However, once they realized there was no news about the missing 18-year-old, they approached authorities and reported her missing. Interestingly, the show claims that law enforcement officials were quite negligent in registering the complaint and left things as is for several days. Hence, the police had no idea that Kaysera was missing when a passerby discovered her body on August 29.
On August 29, 2019, a man driving down a road in Hardin noticed something unusual in the backyard of one of the houses. He immediately went back to investigate and discovered the remains of a young deceased girl. Once first responders arrived on the scene, they managed to recover the body and even sent it in for an autopsy. Although the body was soon identified as that of Kaysera Stops Pretty Places, reports allege that cops did not notify her family about the development for several days. In the meantime, the coroner carried out a routine check and found traces of alcohol in the teenager's system. However, he could not rule out evidence of asphyxiation, leading to the manner and the reason behind Kaysera's death remaining undetermined.
Was Kaysera Stops Pretty Places Killed?
To this very day, the police have not been able to determine if foul play was involved in Kaysera's death. Naturally, the indigenous community of Big Horn County was pretty disappointed with the law enforcement agencies investigating the case, as they assumed that faster action might have helped her family figure out the truth. On top of it, the show claimed that shortly before her disappearance, Kaysera had filmed a video of several police officers physically harassing her brother, and some believed that this made officers neglect her case. However, such claims should be taken with a grain of salt, as nothing has been confirmed as of yet.
When people began looking into Kaysera's death, they were surprised to learn that her body was located in the backyard of the house adjacent to the one she was visiting on August 24, 2019. On top of it, the show also alleges that Terry Bullis, the then coroner of Big Horn County, cremated Kaysera's body against her family's wishes, which might have led to the loss of valuable evidence. With time, people discovered that a man called Natosi Summers was the one who brought alcohol to the party on the day Kaysera disappeared. Moreover, Kaysera was last seen in the company of her friends, Isabella Anderson Villegas, as well as Nakia Spotted Horse, and some were surprised to learn that Natosi and Isabella were dating at that time.
When interviewed, Nakia mentioned that Isabella and Natosi had gotten involved in an altercation at the house party, and Kaysera was trying to stop the fight shortly before her disappearance. This statement was corroborated in an August 2021 report that claimed Kaysera was last seen arguing with a 17-year-old girl, a 19-year-old woman, and a 23-year-old man. However, since the argument was getting pretty loud, a neighbor tried to disperse the group, and the eighteen-year-old ran into the yard, where she was later found dead. We are sorry to report that there has been no further progress in the case following the August 2021 report, although the police still haven't determined the cause behind Kaysera's murder. Meanwhile, the investigation remains active as the teenager's family is determined to discover the truth behind her sudden and shocking demise.
Read More: Shacaiah Blue Harding: Found or Missing? Is She Dead or Alive?