'True Life Crime: Killed for Gender Identity or Secrets?' on Paramount+ features the gruesome murder of 16-year-old Kedarie Pierre Johnson in Burlington, Iowa, in early March 2016. While the brutality of the slaying not only shocked the authorities, the hatred-fueled motive concerning the victim's gender identity struck a chord within the community. If you're curious to learn more about the case, including the killers' identities and current whereabouts, we've you covered. Let's dive in then, shall we?
How Did Kedarie Johnson Die?
Kedarie Pierre Johnson was born to Ivan Parker and Katrina Johnson in Chicago, Illinois, on July 5, 1999. He was a junior at Burlington High School in Des Moines County, Iowa, known for his enthusiasm and dedication. Outside of school, he found joy in dancing, with a fondness for his time at the Maple Leaf Center. Singing and listening to music were among his passions, and he also took pride in his grooming routine. He cherished moments with friends and enjoyed exploring the vast realms of the Internet.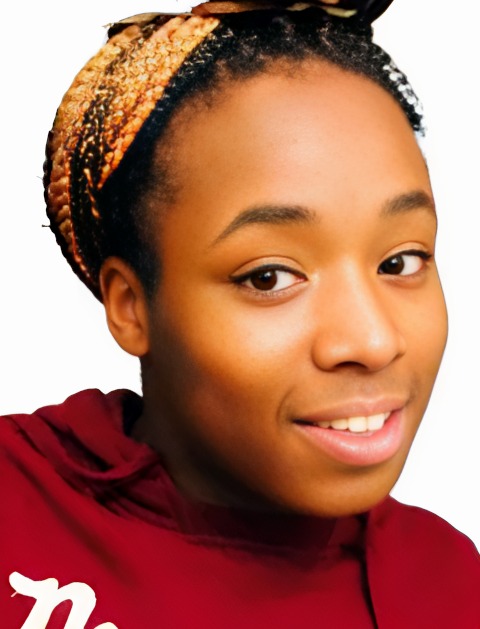 Identifying as gender fluid, Kedarie was an African-American in Burlington, a tiny and predominantly white city. He dated boys and girls but often dressed as a woman, sometimes going by "Kandicee" and donning braids, miniskirts, and makeup. The exuberant teenager enjoyed popularity among their high school peers, with the majority readily embracing and backing their gender identity. Those who knew the teen often remarked on their memorable laughter and the way their infectious smile spread joy to all around them.
On the night of March 2, 2016, Kedarie and his friend, Tremell, went to Hy-Vee around 7:00 pm to use the Wi-Fi. Tremell had a curfew, and at 8:52 pm, he left Hy-Vee to walk Tremell part of the way home. Kedarie returned to Hy-Vee with his backpack and computer at 8:55 pm. Multiple 911 callers reported hearing gunshots around 11:30 pm near East Walnut Alley. Burlington police responded and eventually found Kedarie's body in the passage. A black plastic trash bag was tied over Kedarie's head, and His arms were raised above his head.
When police eventually removed the black trash bag from his face to identify the body, they found a bloody white t-shirt wrapped around his mouth and chin. Kedarie's manner of death was homicide, and the cause of death was gunshot wounds to the chest. The autopsy also found evidence that he struggled to breathe before he perished and was shot at close range. Apparent bleach stains were visible on Kedarie's leggings, socks, and shirt, indicating the perpetrators had poured bleach on his body after killing him.
Who Killed Kedarie Johnson?
Kedarie arrived at his friend Amari's residence just past 10:00 pm on March 2, and their visit lasted about 20 minutes. They typically enjoyed spending time together, watching Netflix, and doing each other's hair and nails. On this particular night, Kedarie borrowed bras from Amari. Following the tragic event, she identified one of the bras found on Kedarie's body as the one she had lent him. While at Amari's place, Kedarie expressed his fears and shared concerns about someone named "Lumni" following him.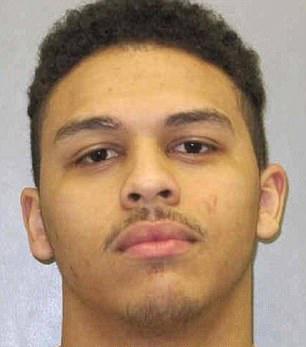 Testimonies from various witnesses, including Jorge Luis Sanders-Galvez's own statement during the trial, affirmed that he used the nickname or street name "Lumni." Looking out the window, Amari noticed a red car parked illegally on her side of the street in front of her house. Jorge, his cousin, Jaron Narelle Purham, and some associates used a residence at 2610 Madison to consume or traffic drugs. The house is approximately two miles from the Hy-Vee, where the two cousins and Kedarie were all seen at approximately 10:00 pm.
Hy-Vee's security footage showed Jaron had entered Hy-Vee with Kedarie still inside at 9:41 pm, followed by Jorge at 9:55 pm. Kedarie, intending to leave at 10:00 pm, paused to call in the atrium. Jorge checked out at a Hy-Vee cash register at 10:01 pm. He and Jaron exited the store at 10:03 pm, glancing toward the entrance doors where Kedarie stood alone. Less than a minute later, Kedarie left the store, walking toward Amari's house, and the red Impala (driven by Jaron with Jorge) began to follow him closely.
While searching the 2610 Madison, the police discovered a box of Dollar General trash bags that matched the ones found on Kedarie's body. They also found Kedarie's belongings, including his backpack, school ID, school-issued laptop, the bras borrowed from Amari, and black Nike shoes. These shoes and the bag were discovered on the second floor, near a bedroom with blue bedsheets that left behind fibers. Subsequent forensic analysis confirmed these blue fibers matched those recovered from Kedarie's clothes during his autopsy.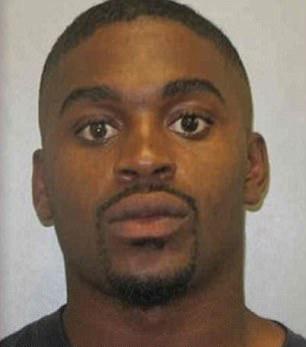 Around two weeks after the murder, the red Impala was spotted in Florissant, Missouri, just 15 minutes north of St. Louis. Police pulled over the Impala, driven by Jaron, due to a failure to signal and discovered the vehicle was sought in connection with a homicide. When Missouri police attempted to stop the car with drawn firearms, Purham fled at speeds exceeding 100 miles per hour, sparking a high-speed chase. It culminated in a collision with a police vehicle and crashing into a guardrail. He attempted to flee on foot but was ultimately apprehended.
A silver Smith & Wesson .357 magnum revolver with a wooden grip was discovered on the driver's side floorboard. Ballistic analysis confirmed it as the weapon used in Kedarie's murder. Fingerprints from Jaron and Jorge were found in various locations within or on the red Impala, and Jaron's DNA was identified on the gun, with his fingerprints on the outside of an ammunition box. Despite being an avid cell phone user, Jorge did not use his phone during the time of the murder — from 10:33 pm to 11:46 pm.
However, in the hours following the murder, he consistently used his phone and sent messages indicating his intention to leave Burlington. Furthermore, Jorge had actively searched for information related to Kedarie's murder, starting at 4:00 am on the night of the crime and continuing for several weeks. A search warrant for his Facebook page, under the alias "Lumni Hoe," revealed connections with Kedarie's online persona and depicted his presence at 2610 Madison in the days leading up to the murder.
Facebook messages, photos, and videos from Jorge's phone featured a .357 magnum revolver resembling the murder weapon. His associates corroborated significant aspects of the State's case, supporting the timeline, the red Impala's involvement, and his possession of the murder weapon. Prosecutors alleged the cousins took Kedarie to their usual residence, intending to have sex. Upon realizing his biological sex, they suffocated him by forcing a plastic bag into his throat, shot him in an alley, and poured bleach to conceal evidence.
Where Are Jaron Purham and Jorge Sanders-Galvez Now?
Prosecutors acknowledged uncertainty about the trigger-puller but stressed Jaron and Jorge's active involvement in the crime. Iowa Assistant Attorney General Laura Roan stated, "They acted in concert. And it was deliberate. And it was premeditated. And certainly — certainly — it was with malice." Katrina Johnson said, "My son didn't deserve to lose his life just for being who he truly is." Both men were convicted of first-degree murder and sentenced to life without parole. Both Jaron, now 31, and Jorge, now 29, are serving their sentences at the Iowa State Penitentiary in Fort Madison, Iowa.
Read More: Leann Potts, Thomas Littler, and Rick Adams Murders: Where is James Rinehart Jr. Now?