As a historical crime drama that lives up to its title in nearly every way imaginable, Hulu/Disney+'s 'Boston Strangler' can only be described as equal parts baffling, intriguing, as well as haunting. That's because it primarily revolves around journalist Loretta McLaughlin as she breaks the story of the titular killer, all the while combating 1960s sexism alongside fellow reporter Jean Cole. So now, since the film's brilliant, three-dimensional writing has indeed left us wondering whether this protagonist is actually based on a real-life individual, let's find out more about it, shall we?
Is Keira Knightley's Loretta Based on a Real Reporter?
The short answer is yes — although Keira Knightley ('Pride and Prejudice') does admittedly put a spin on her character of Loretta to match the movie's tone, the inspiration behind it is an actual person. In fact, in an interview during promotions, the actress conceded, "It was a great privilege to learn about and play Loretta McLaughlin. She was an amazing journalist. I did read a lot of her work, which was very helpful [in learning how to play her]; it's very evocative. It has a definite spirit to it… She had a kind of steely determination, which I loved… [but this production] is also a fiction."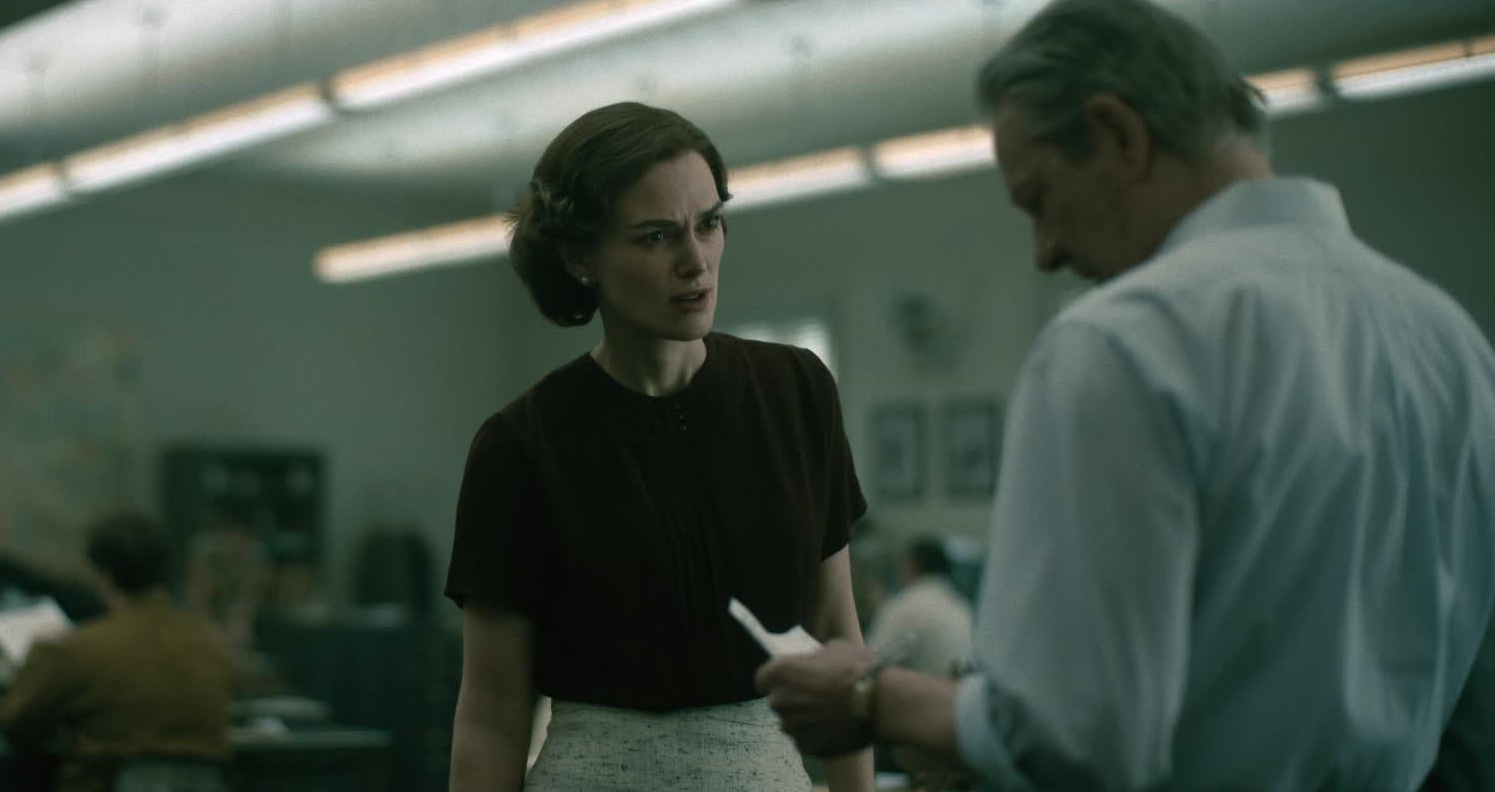 It was back in 1949 that Massachusetts native Loretta (born Loretta McDermott) graduated from Boston University with a Bachelor's degree in journalism, just to soon begin her career in the field. The truth is she'd fallen for fellow student James McLaughlin while attending the school on a full academic scholarship, yet she didn't let their ensuing familial life hinder any part of her aspirations. The duo quickly tied the knot, welcomed three beautiful children into this world, and later divorced, but she actively continued working through all the obstacles thrown at her every step of the way.
"When I first went to a newspaper, a suburban entry point, looking for a job, the editor snarled, 'See that gate (to the newsroom), no skirt has ever passed that gate, and none ever will'," Loretta had once penned. "At my first job [in the 1950s], I was customarily referred to as 'the girl.' It was a Hearst paper, and each shift had one woman reporter. Despite the moniker, solo status had its advantages. Unless a story held a special reason for having a woman report it, assignments were handed out in unbiased rotation. The 'girl' got to cover every facet of news." That's how she came across the Boston Strangler.
Actually, Loretta had learned of the brutal assault-murders in her city on separate occasions as they came by, only to decide she'd follow her gut feeling and work on them with Jean Cole. The then Boston Record American employee had sensed there could be a connection between each case, driving her to co-write a four-part series about the perpetrator and give him his moniker. However, when an "editor disputed the worth of a series on the four dead women, noting that they were 'nobodies,'" she realized there was much more to the matter as there was also the issue of obscurity as well as anonymity.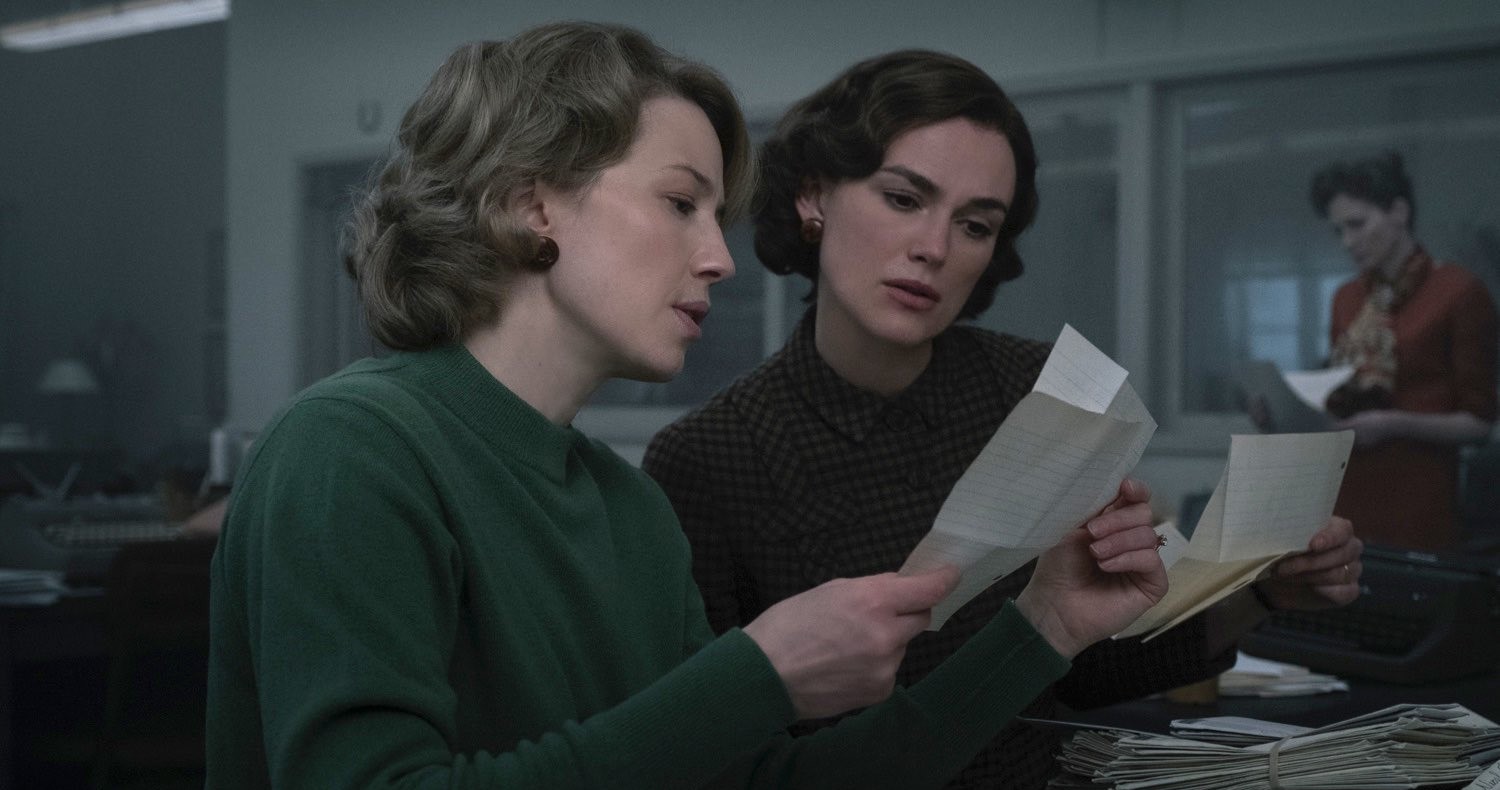 Loretta's instincts have always been her guiding light, which is how she soon landed a spot in the newsroom prior to recognizing that her true passion lay in public health more than anything else. She thus stepped away from journalism in the mid-1970s and went on to serve as a science writer for the renowned Harvard University without making any compromises in her life or expectations. She then became Executive Director of Public Relations at Massachusetts Eye and Ear Infirmary, just to later return to her original industry by joining Herald American before moving to the Globe.
As a medical news specialist for the Globe, Loretta essentially became the voice in the fight against AIDS by continuing to hold professionals responsible for their failure to respond to this crisis. She was hence a true hero in the time of change owing to her honest writing, leading to her publishing her first book, 'The Pill, John Rock, and the Church: The Biography of a Revolution,' in 1982. It's even imperative to note that her overview of AIDS was then in the 1988 New England Journal of Public Policy, and a mere four years later, she became the second woman in the Globe's history to be appointed Editorial Page Editor.
Is Loretta McLaughlin Dead or Alive?
Unfortunately, Loretta McLaughlin had to step down from her much-coveted post in December 1993 as she had reached the Boston Globe's then-mandatory retirement age of 65. Nevertheless, because she felt like her job was still not done, she chose to become a fellow at the Radcliffe College Institute for Public Policy and a Senior Fellow at the Harvard AIDS Institute. But alas, following four decades of experience in active journalism as well as over two decades fighting for public health, Loretta, the trailblazer, passed away in her Milton, Massachusetts, home at the age of 90 on November 23, 2018.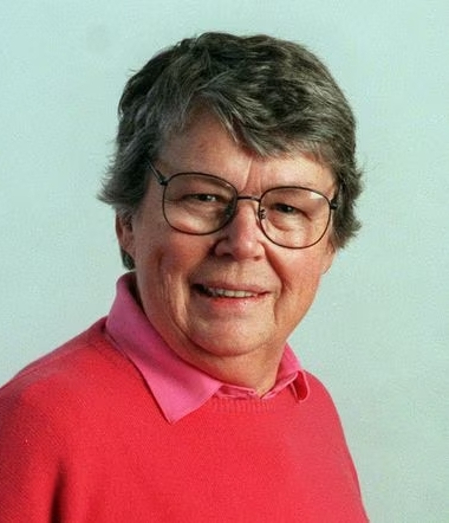 Loretta was preceded in death by her husband, James Becker (2002), yet she is survived by her three children, Ruth Doyle, Mark (Daphne) McLaughlin, and Neil (Juli) McLaughlin, as well as several grandchildren.