A+E Network's 'Kelsey Smith' chronicles the brutal rape and murder of 18-year-old Kelsey Smith in Kansas City, Missouri, in early June 2007. Her death led to the Kansas legislature passing the Kelsey Smith Act on April 17, 2009, and 29 other states adopting similar legislation in the next decade. The law mandates telecommunications companies to provide location information to authorities during emergency service or when the person may be in danger of death or serious physical harm. If you want to learn more about the case, here's what we know.
How Did Kelsey Smith Die?
Kelsey Ann Smith was born to Greg and Missey Smith in Overland Park in Johnson County, Kansas, on May 3, 1989. She graduated from Shawnee Mission West High School on May 24, 2007, and looked forward to studying veterinary medicine at Kansas State University in the fall. Her family reminisced how Kelsey lived life to the fullest extent, and her love for her family and friends was evident in all her decisions. She was an extrovert whose stock line to anyone telling her she couldn't do something was, "You wanna bet?"
Her father, Greg Smith, recalled, "She could walk into a room of strangers and walk out with a room full of friends. She lived more in 18 years than many people do with a great deal more time." He recounted how mischievous and fun-loving Kelsey was and always playfully irked her mother. Greg laughed as he added, "One way she would try to get a rise out of Missey was she would drink a bunch of soda and then just do a big belch. It would fill the whole room and sound like a trucker, which would just drive her mom nuts."
On June 2, 2007, Kelsey got ready for a date with her boyfriend, John Biersmith. She told her father she was heading to Target to purchase a gift to celebrate the couple's six-month anniversary. She called Missey sometime later from Target to ask where to find a gift box. It was the last time they would hear from her. For four days, the authorities and the community searched for her. The 18-year-old's body was discovered in a wooded area about 45 minutes from the Target on June 6, 2007. She had been sexually assaulted and died from strangulation.
Who Killed Kelsey Smith?
According to the show, Kelsey's boyfriend, John, arrived to pick her up as planned at 7:30 pm. He reached to find her parents anxious as Kelsey was yet to return from Target. The three of them tried to contact her, but all their calls and texts went unanswered, which was very uncharacteristic of her. They even drove to Target to see if she was there but found no signs of the 18-year-old or her vehicle. Greg, an off-duty police officer, called dispatchers and other officers he knew to find out if she got in a car accident or stopped somewhere in traffic.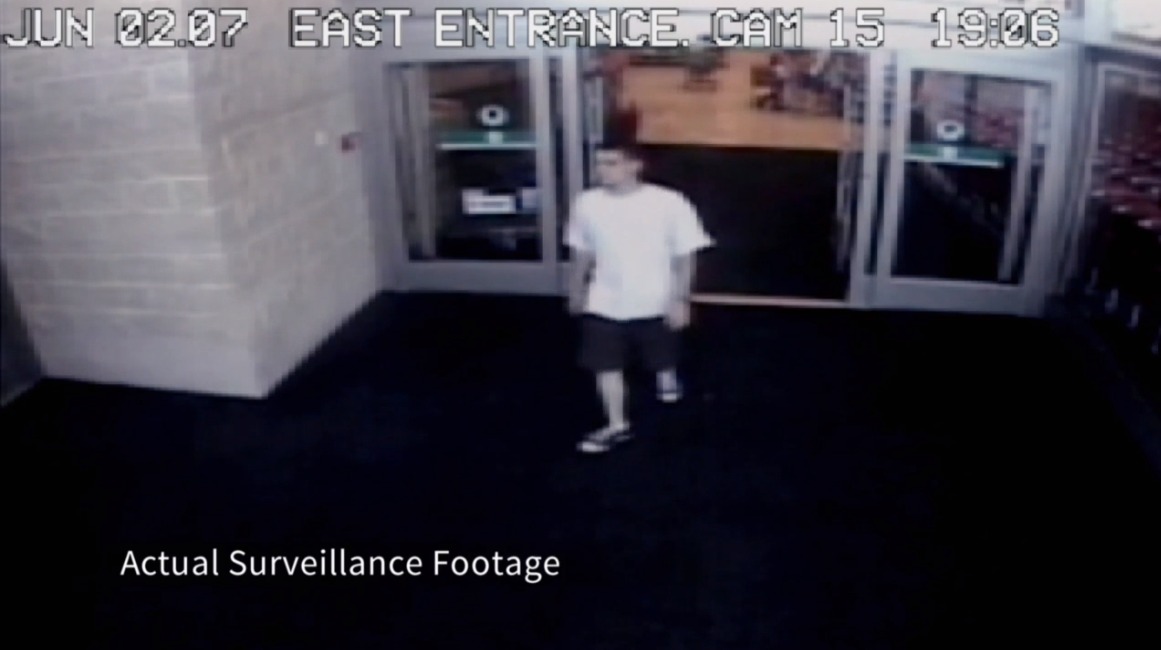 However, he could not find any reports that matched Kelsey's description. John returned to Target to look for Kelsey again, but he took a detour through the parking lot of a nearby mall. It was around 11:00 pm — five hours since she had left home for Target — when he discovered her vehicle parked outside the Macy's department store. Kelsey's parents reported her missing to the authorities, and officers arrived and cordoned off the scene as they processed her car or fingerprints and evidence. The police found no evidence of a struggle inside the automobile.
The detectives even discarded a robbery-gone-wrong theory when they discovered Kelsey's purse and the gift for John still on the passenger seat. The investigators returned to the crime scene the following morning and obtained surveillance footage from 40 cameras that captured Kelsey's trip to Target. Surveillance video from the store showed her arriving, browsing the aisle, calling her mother, paying for her items, and exiting the store to return to her vehicle — within less than ten minutes.
However, the Macy's parking lot security footage offered a chilling scene. The officers saw Kelsey's vehicle arriving at 9:17 pm, and a white shirt-clad figure hopped from the driver's seat and hurried away from the car. The investigators reviewed the Target footage again to see if they could spot the individual in the store or parking lot around the time frame Kelsey was present. As they rewound the footage, the detectives obtained the suspect's clear view — wearing a white shirt and dark shorts — as he followed an oblivious Kelsey through the mart.
As the police rolled the footage, they saw the male suspect hurrying from the store as Kelsey headed for the check-out. The parking lot footage showed him rushing at her as she climbed into the driver's seat. The footage showed the male figure shoving her into the vehicle and climbing in after her to take control of the steering. The authorities released the suspect's screengrab — who appeared to be in his 20s and sported a goatee — to the media and got flooded with tips. While most of them were false, one female caller provided the breakthrough.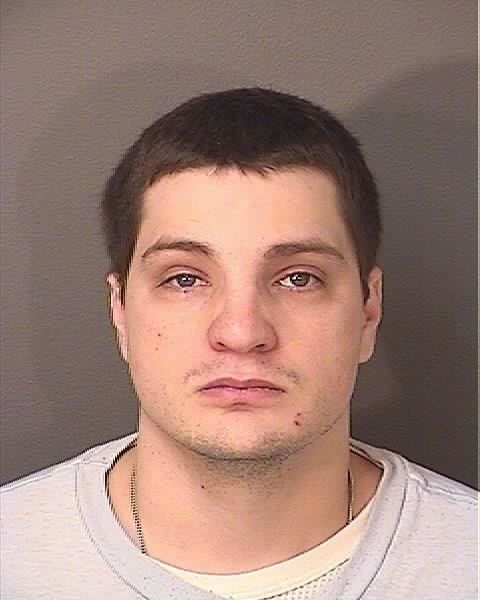 A woman called the police and claimed the suspect was a neighbor named Edwin Roy "Jack" Hall of Olathe, Kansas. Meanwhile, the local law enforcement and the FBI persuaded Verizon Wireless to hand over Kelsey's cell phone records to investigators. After four days, the data arrived, and a Verizon technician pinpointed a cell phone tower before advising investigators to search 1.1 miles north of it. The authorities found the teen's body within 45 minutes near Longview Lake in Grandview, Missouri, 18 to 20 miles from where she had been abducted.
After finding Kelsey's body, the police arrested Edwin, then 26, on June 6 evening as he was preparing to leave town with his family on an alleged vacation. Retired Detective Sergeant Bob Miller of the Overland Police Department said, "He offered up DNA, fingerprints, anything he could do to help eliminate himself, which was quite surprising." As the investigators confronted him with the security footage, Edwin allegedly remarked, "She had great legs." Detective Miller added, "My skin started crawling."
Where is Edwin Hall Now?
As the investigators waited for the forensic results, a local waitress contacted the police and alleged Edwin had harassed her and skipped without paying the bill. He was booked for restaurant theft and later charged with Kelsey's murder after his fingerprints matched the thumbprint discovered on the back of the driver seat belt buckle of her vehicle. The officers brought premeditated first-degree murder and aggravated kidnapping charges against him, and his bond was set at $5 million. He was also later charged with rape and aggravated sodomy.
The slew of charges made Edwin eligible for the death penalty. Around 18 months later, he pled guilty to capital murder just before his trial. On September 16, 2008, he was sentenced to life without parole for the murder charge and 47 concurrent years for aggravated kidnapping, rape, and aggravated sodomy. A tearful Edwin addressed Kelsey's family and said, "I can't find the right words to say today. I am so sorry for what I have done. That's it. That's all I can say." The 42-year-old remains imprisoned at the Hutchinson Correctional Facility.
Read More: Michelle Busha Murder: Where is Robert Nelson Now?