Investigation Discovery's 'Who Killed Jane Doe? Runaway Jane' features the complex events surrounding the murder of 18-year-old Michelle Busha. Initially unidentified, her body was found in Blue Earth, Minnesota, in 1980. Despite the resolution of her murder in 1989 with the killer's confession, Michelle's identity remained unknown for several years. It would take over three decades before the authorities would positively identify her in 2015. If you're interested in discovering more about the case, here's what we know.
How Did Michelle Busha Die?
Michelle Yvette Busha was born to Don Busha in Bay City, Texas, on November 2, 1961. Their mother and stepfather —Jehovah's Witnesses — homeschooled her and her sister, Marla, leading to significant isolation. At 17, Michelle fled from home before police found her more than 1,000 miles away in Burlington, Colorado. The authorities contacted her biological father, Don, and she was transported to his home in Bay City.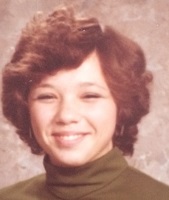 Don described his firstborn as a "rebellious type" and added, "She wanted her freedom." On the show, the father confessed to slapping Michelle when she was 18 amidst a heated argument, thus prompting her to leave her home. He stated, "She left. That's the last time I saw her." Her sister, Marla, recalled, "I was 15, almost 16 when she left. Michelle was a free spirit type of person, and she left home to go on an adventure. She was going to stop in with relatives from time to time, including our grandmother."
News reports revealed that the Busha family last saw their daughter in December 1979 when she left for Louisiana. The show noted the teen frequently called home from Mississippi and Indiana between January and May 1980 until she stopped in early May. Police records showed the family filed a missing person report on May 9, 1980. The authorities found Michelle's remains (though they would not realize it was her until decades later) on May 30, 1980. Her autopsy report determined the cause of death as ligature strangulation.
Who Killed Michelle Busha?
Police documents show a farmer found an unidentified female body amongst broken corn plants near a drainage ditch on Interstate 90 near the Bricelyn Exit in Blue Earth, Minnesota, on May 30, 1980. Faribault County Sheriff's Office noted the 'Jane Doe' was approximately 22 to 30 years of age and had a completely shaved head except for a small patch of hair on the back roughly one inch long. Due to severe decomposition, visual identification was impossible, and no clothing or other forms of identification were found near the body.
The medical examiner determined the remains had been discovered about three days to one week after her death. The Minnesota Bureau of Criminal Apprehension could obtain only one thumbprint due to advanced decomposition and compared to all the missing persons reported in the surrounding areas with negative results. The investigators expanded their search net and compared her thumbprint and dental records to missing individuals in several counties and Colorado and Indiana. However, the female victim remained unidentified.
While searching for Michelle, the authorities received several false leads, including calls from New York State Police and the FBI. In mid-February 1984, the New York authorities stated they had an unknown female body matching her description. The FBI contacted in mid-May 1984 with the same claim, though the results were negative when the Matagorda County Sheriff's Department sent them Michelle's dental records. The show noted how a serial killer, Henry Lee Lucas, confessed to killing a young woman along Interstate 90.
Yet, the convicted murderer was ruled out as a suspect when he gave inconsistent details about the murder during his 1983 questioning. As years passed, Michelle's case turned cold with no leads, body, or evidence to investigate. But the case cracked open in June 1988 when former Minnesota State Trooper Robert Leroy Nelson confessed to murdering the female victim found in Blue Earth. Already serving a life sentence in an unrelated case, he offered crucial information not released to the public, and the police found his confession credible.
Despite his confession, Robert stated he did not know the victim's name. While the murderer was convicted and imprisoned for his crime, the police faced a unique situation — they were yet to identify the Jane Doe buried in an unmarked grave in the Riverside Cemetery in Blue Earth in August 1980. Nevertheless, a Blue Earth resident and a database manager at Minnesota State University in Mankato came to the authority's help. In 2002, Deborah Anderson took an interest in a murder case and worked to gain public attention.
Deborah collaborated with officials to plan fundraising for the victim's exhumation, which took place in July 2014. A funeral home and local construction firms donated the services for the exhumation, making the process affordable. On August 12, 2015, Jane Doe was exhumed from her Riverside Cemetery unmarked grave and transported to the Olmsted County Medical Examiner's Office in Rochester for analysis. The skeletal remains were scanned using MRI, and the obtained data was sent to the National Center for Missing & Exploited Children (NCMEC).
While the NCMEC created a new facial reconstruction, the remains were sent to the Minnesota Bureau of Criminal Apprehension Forensic Science Laboratory in Saint Paul. Samples were collected and shipped to the Smithsonian Institute for Isotope Analysis. Forensic anthropologists revealed that Jane Doe was approximately 17 to 23 years old and likely of African admixture. The victim was officially identified as Michelle Busha on March 13, 2015, after a comparison of dental records and DNA comparison with her family.
Where is Robert Nelson Now?
Robert Nelson was already in police custody after confessing to criminal sexual misconduct against his child from age two to six, taking advantage of his position of authority and the child's vulnerability by making threats. He also admitted to handcuffing Jane Doe (Michelle), raping, torturing, and strangling her – all while on duty. Robert stated he had offered her a ride on May 26, 1980, after witnessing her being dropped off by a vehicle near the Bricelyn overpass along Interstate 90.
The police believed Robert's confession since they had not released the information that the victim lacked her fingernails to the public and hence could only be known to the killer. He was charged with first-degree manslaughter and pleaded guilty in 1988. Apart from the life sentence for sexual misconduct against his child, he was concurrently sentenced to 86 months in 1989 for his guilty plea in Michelle's murder. The 77-year-old remains incarcerated at the John B. Connally Unit in Karnes County, Texas.
Read More: Cindy Vanderbeek Murder: Where is Steve Vanderbeek Now?