September 28, 1994, began as any other regular day as 28-year-old Bonnie Craig stepped out of her home to travel to the University of Alaska Anchorage campus. However, she never made it to her classes that morning, and at about 2:15 pm, her deceased body was found floating in McHugh Creek near her Anchorage, Alaska, home. 'Dateline: Secrets Uncovered: Justice For Bonnie' chronicles the shocking incident and even portrays how law enforcement officials had to wait almost 17 years before DNA evidence led them to former soldier Kenneth Dion. Well, if you are intrigued to know more about the details surrounding the crime and want to find out where Kenneth is at present, we have you covered.
Who Is Kenneth Dion?
Although not much is known about Kenneth Dion's early life, reports mention that he lived in Anchorage, Alaska, around the time of Bonnie's murder. Moreover, he was a former soldier who was quite proficient with firearms and even held a fifth-degree black belt in Karate. However, since he wasn't acquainted with Bonnie in any way, Kenneth wasn't even a part of the initial investigation. Surprisingly, not even a single witness placed him at the crime scene, and the police were genuinely shocked when Kenneth's DNA matched the one found on the victim.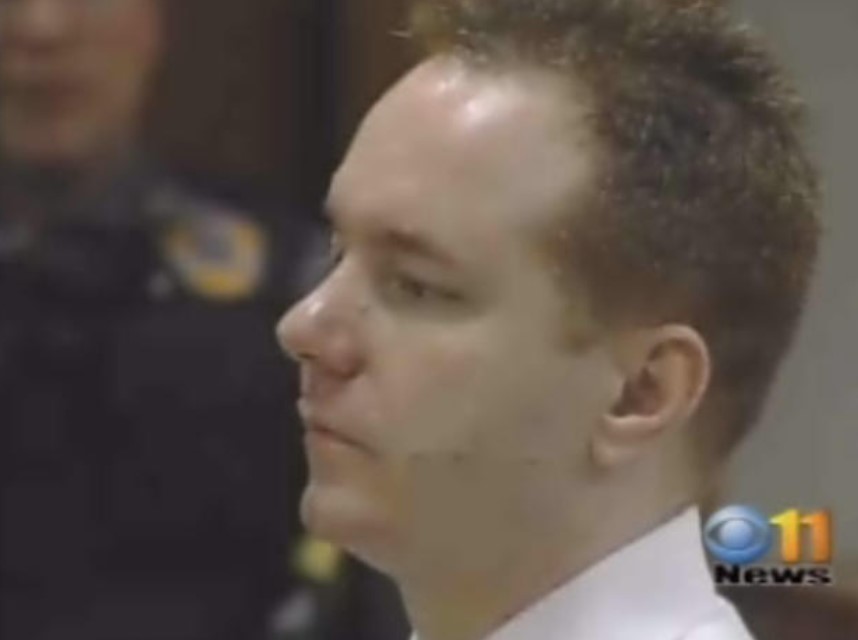 When Bonnie Craig stepped out of her house on September 28, 1994, she had no idea of the tragedy that awaited her. People who knew Bonnie claimed she would generally walk to a nearby bus stand before taking the bus to the university. However, since she started her day early at around 5 am, the surroundings were still dark, and there wasn't anyone on the road to witness the kidnapping. Naturally, alarm bells began ringing in the Craig household when Bonnie's friends called to inform of the 18-year-old's absence, and her family members wasted no time in reporting the incident to the police.
Still, Bonnie remained missing for several hours until a hiker walking his dog near McHugh Creek at around 2:15 pm came across a female body floating in the water. Once the police recovered the body, they identified it as that of Bonnie Craig, and an autopsy determined that she was raped before being struck in the back of her head with a sharp object, which led to her death. Unfortunately, the initial investigation into Bonnie's murder was pretty challenging as the police did not have any witnesses or leads to work with.
Moreover, even though they managed to obtain a foreign DNA sample from traces of semen inside the victim's clothes, it did not match anyone in the prison system, forcing the investigation to come to a halt. Thus, for almost 12 years, the case sat dormant with no progress until an unrelated arrest gave detectives the breakthrough they required.
Where Is Kenneth Dion Now?
In 2006, Kenneth was arrested for a string of robberies in New Hampshire. Although the crime had no connection with Bonnie's murder, he was forced to provide his DNA during the arrest. Thus, the next time investigators tried to run the foreign DNA recovered from Bonnie's body against the prison database, they discovered it was a perfect match to Kenneth Dion. Naturally, the forensic evidence linked Kenneth to the rape and murder of the 18-year-old, and once investigators questioned him, he claimed to be an expert in several martial arts weapons, including the Sai. This statement proved critical as medical examiners mentioned how the injuries to the back of Bonnie's head felt like they were caused by a weapon similar to a Sai, and Kenneth was subsequently charged with her murder.
When presented in court, Kenneth's attorney argued that their client had consensual sex with Bonnie before the latter fell into the Creek. However, the jury refused to accept that theory and instead convicted Kenneth of first-degree murder. As a result, he was sentenced to 124 years in prison in 2011 and is currently residing behind bars at the Wildwood Correctional Complex in Salamatof, Alaska.
Read More: Bonnie Craig Murder: How Did She Die? Who Killed Her?