Crime movies have always had a special place in the hearts of film watchers since time immemorial. These films have forged a place in history that only a few other genres can rival. These movies explore the darkest facets of human nature and society. They allow us to explore the demons lurking under the garbs of civilization that humans tend to put on in society, and when this garb starts peeling off, the actual carnal self begins to pour out. Among such films, kidnapping flicks, in particular, are quite exciting. These movies may have simple story-lines but are presented in a thrilling way, which makes for an entertaining experience. With all that said, here's the list of really good kidnapping movies that are available to stream on Amazon Prime right now.
7. Thirst (1979)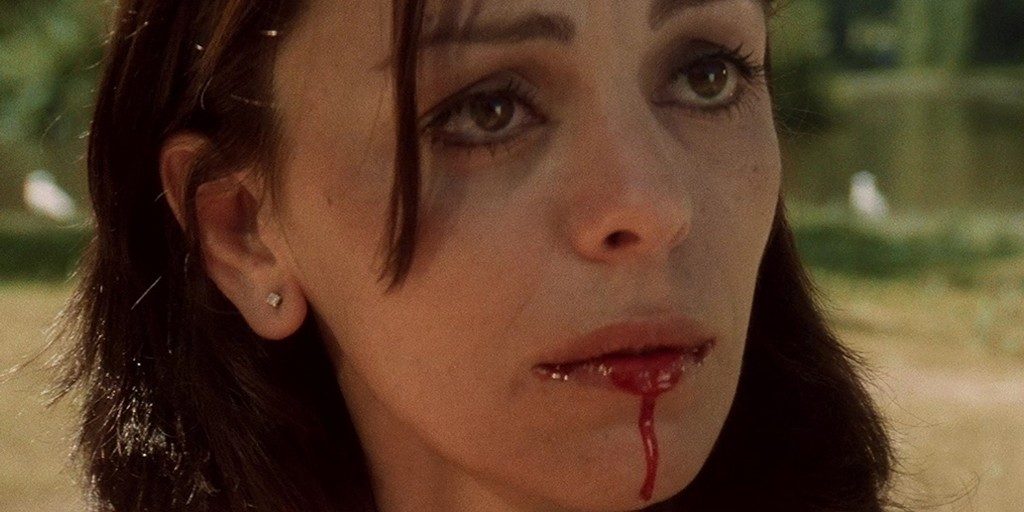 'Thirst' is a rather gory and violent film centered around a character called Kate Davis. She is kidnapped by a deadly cult who believes her to be a descendant of a Hungarian serial killer called Elizabeth Báthory. Kate is forced by them to join their cult, but she sternly refuses. Despite the insistence of the cult's doctor to not drug Kate, the cult end up doing just that and release her. However, when she returns home, Kate finds that her husband has been kidnapped. 'Thirst' might not be that well-made, but it is a spectacle of horror and violence which lovers of the genre will thoroughly enjoy.
6. Like Me (2017)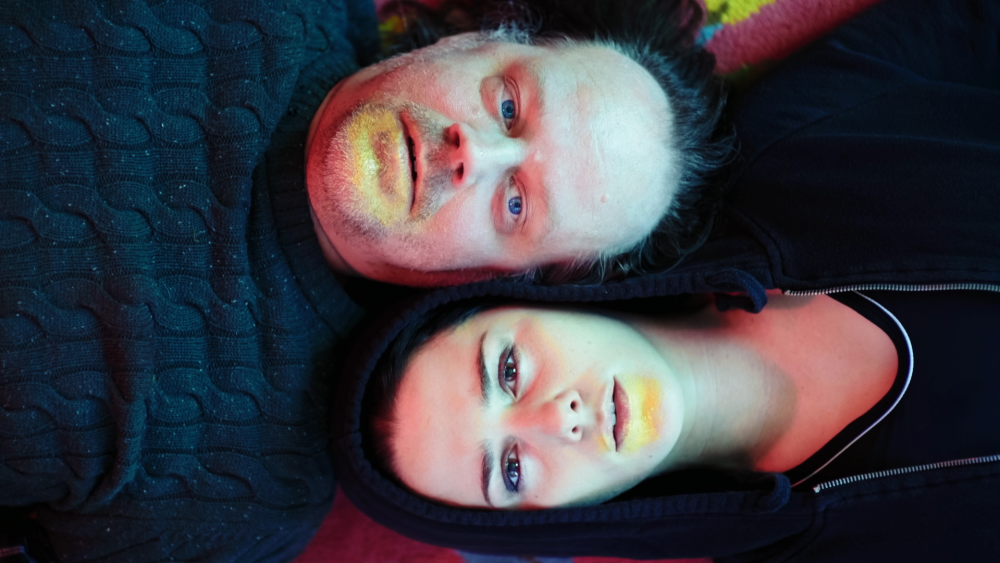 A heady, psychedelic look at teenage alienation, 'Like Me' is a riveting experimental film by debutant filmmaker Robert Mockler. There is no apparent plot in this film, as it is more of a journey into the mind of a troubled teenager called Kiya who indulges herself in various types of crimes, records them, and then uploads them on social media. In one of her criminal escapades, Kiya seduces the manager of a motel, only to tie him up and practice an extremely sickening sadomasochistic encounter, something which her followers on YouTube lap up as well. The film offers a rather nasty look at alienation in the modern world and how it can drive one towards insanity. It can be perceived as a digital age take on Martin Scorsese's 'Taxi Driver'.
5. The Last House On The Left (1972)
Wes Craven, widely considered one of the greatest horror filmmakers of all time, has given us some rather iconic horror films like 'Scream', 'A Nightmare On Elm Street', 'The Hills Have Eyes', and others. However, his most gruesome film is the 1972 exploitation horror 'The Last House On The Left'. The story centers around teenagers Mari (Sandra Cassel) and Phyllis (Lucy Grantham) who, after having a great time at a concert, go around looking for some drugs. This is when they come across a group of criminals who kidnap these two girls, and then end up brutally raping and murdering them. When the girls' parents come to know of what has happened to their daughters, they decide to exact revenge in whatever way possible. The violence in this film is quite extreme, and thus viewer discretion must be kept in mind while watching it.
4. The Man From Nowhere (2010)
If you are interested in checking out a South Korean action thriller, 'The Man from Nowhere' is a great place to start. Starring the magnetic Won Bin in the leading role, the film centers around a pawn shop owner who lives a fairly ordinary life, but suddenly finds himself in the middle of an extremely deadly situation. Bin's character is called Tae-sik, who simply adores the little girl living next door with her heroin addict mother. When the mother steals a large packet of heroin from some drug dealers operating in the bar she works at, the underworld's eyes fall on her and they end up kidnapping her little daughter. Infuriated, Tae-sik sets out on a mission to rescue the girl and kill the criminals, if need be. The film is extremely violent and full of action, and the solid performance of Bin takes it to a much higher level than normal action-thrillers.
Read More: Best Family Movies on Amazon Prime
3. The Treatment (2014)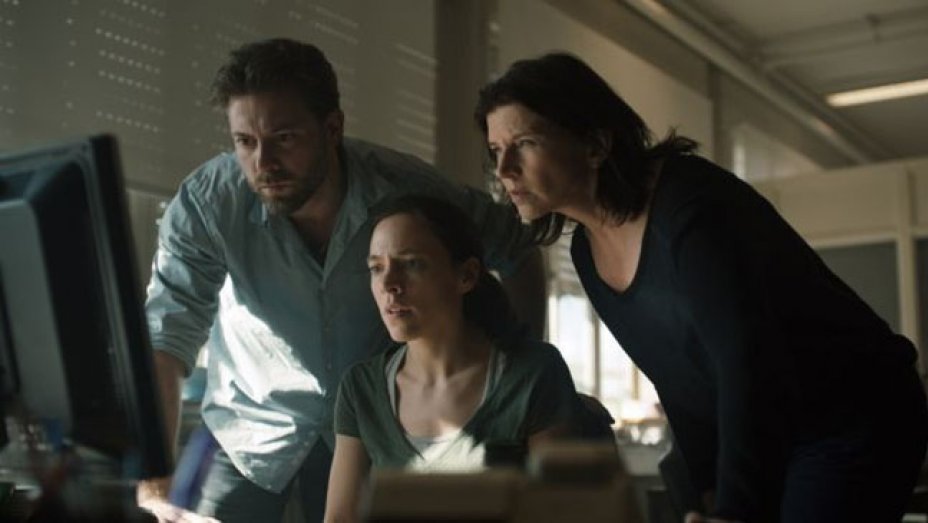 A nail-biting suspense thriller, 'The Treatment' is a film by Belgian director Hans Herbots based on the similarly-titled book written by British crime writer Mo Hayder. The story of the film centers around a police officer called Nick Cafmeyer who is investigating a sinister case where a child has been kidnapped, and his parents have been left violently beaten and bruised. Further investigations lead Cafmeyer to other similar cases where the kidnapper has followed a similar pattern. These discoveries lead him to believe that this kidnapper might have had something to do with his brother, who was also abducted many years ago. 'The Treatment' is a dark and grim tale dealing with disturbed characters and the darkest corners of the human psyche. Director Nick Cafmeyer uses the setting and the characters to full effect, giving us a film for the ages.
Read More: Movies Like American Gangster
2. Seven Psychopaths (2012)
Martin McDonagh is one of the most talented filmmakers working today, and he is someone who has been delivering some of the finest crime comedy films of this century like 'In Bruges', 'Seven Psychopaths', 'Three Billboards Outside Ebbing, Missouri', and so on. His unique vision and aesthetics make his work markedly different from any of his contemporaries. The central character of 'Seven Psychopaths' is a struggling screenwriter, Marty, whose best friend Billy has devised a unique way of earning money. Billy and his partner Hans kidnap pet dogs and then return them to their original owners after a few days in order to collect the reward money. Their operation was going quite smoothly until Billy and Hans end up kidnapping the pet of a dangerous gangster. Meanwhile, a dangerous killer nicknamed the "Jack of Diamonds killer" is going around taking down victims. When this killer's rampage gets intermingled with Hans and Billy's stories, the duo, along with Marty, find themselves in grave danger. The thing about this film is that despite its brilliant structure and quirky characters, nothing else will remain with you after being done with it. It is undoubtedly a fun watch, but technicalities seem to be its main forte.
Read More: Movies Like The Shape of Water
1. Revolver (1973)

An Italian crime-drama film from the 1970s, 'Revolver' is directed by Sergio Sollima. The story centers around a prison official and his desperate attempt to save his wife from the wrath of the kidnappers who have taken her away and are using her as a hostage to get one of their own comrades out of prison. The police officer does release the criminal in question but then goes ahead to kidnap him himself. Enraged, the gang now sets out to find out the person who would dare to kidnap their friend. If you have not watched Italian B-movies, here is your chance to indulge in the genre. Oliver Reed delivers a solid performance in the leading role, and can easily be called the heart and soul of the film.
Read More: Best NC-17 Movies on Amazon Prime