'Kids Incorporated' is a children's television program that aired in 1984 and ran till the early 1990s. It is mostly a youth-oriented program, with musical performances interspersed throughout each episode. The focus of the show is a group of young people who played in the rock band Kids Incorporated. When performing frequently at a nearby defunct music club named The P*lace, which was really pronounced The Palace but the "a" in the sign burnt out and was not restored, they battled to deal with difficulties ranging from crushes to peer pressure to child abuse.
The show has earned remarkable success, and its ever-growing fan-following intrigued us to divulge the details regarding the current whereabouts of the young stars who appeared on the show. If you, too, are wondering what the prominent cast members of the show have been up to lately, here is everything you need to know!
Where is Renee Sandstrom Now?
After the show ended, Renee had quite a musical career. Renee opened for artists that include Wayne Newton, Bob Hope, and Debbie Reynolds. She featured in Martika's popular song "Toy Soldiers" children's chorus alongside other 'Kids Incorporated' cast members. Along with her high school classmate Stefanie Ridel and former 'Kids Incorporated' co-star Stacy Ferguson, Renee became a member of the 1990s band Wild Orchid, which went on to acquire a record deal with RCA Records in 1994.
The ensemble put out two albums, and their debut earned them Billboard Music Award nominations. 'Hypnotic,' the Wild Orchid's last album, was released in 2003. The group was ranked 18th among the top 25 'Best Girl Groups of All Time' by Us Weekly in 2013. Princess Fiona's singing voice has been provided by Renee in the (Shrek) Far Far Away Idol. She provided the singing voice for Jasmine Richards' character Margaret "Peggy" Dupree in the Disney Channel Original Movie 'Camp Rock,' performing the song "Here I Am."
Renee also had a role in the Disney Channel Original Movie 'Just As We Dreamed It.' She sang "Love from Afar" for the 'Just Friends' album. participated in 'Community Auditions' and starred in the film 'Pink Ladies.' She sang "I Believe I Like You" in 2012 alongside the band Eagle Eye. The theme song for the brand-new Disney Junior show 'The Chicken Squad', was sung by Renee in 2021. She is currently living a private life, away from social media and is happily married to retirement investment expert Robby Welles with whom she has a beautiful daughter.
Where is Marta Marrero Now?
Marta Marrero is a pop singer and actress best known by her stage name Martika. She released two globally popular albums in the late 1980s and early 1990s, which sold over four million copies worldwide. "Toy Soldiers," which peaked at #1 for two weeks on the US chart in the middle of 1989, was her biggest success. The songs "More Than You Know" and "I Feel the Earth Move" both reached the top 40 in the US. Also, each of those songs reached the top 20 on the US Dance and UK Singles Charts.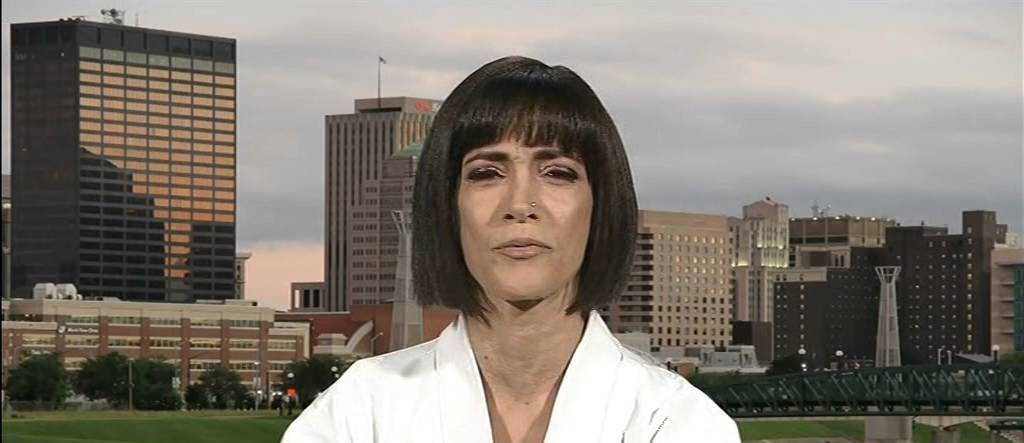 Since then, Marta has recorded multiple songs, including "Blue Eyes Are Sensitive to the Eyes" for the film 'Arachnophobia,' "Love… Thy Will Be Done." Her next album 'Martika's Kitchen' peaked at No. 111 on the Billboard Top Albums chart, which featured the songs "Coloured Kisses," "Martika's Kitchen," and others. She also played the role of the lounge singer Dahlia Mendez in the crime drama TV series 'Wiseguy.'
Not just that, rapper Eminem used a sample of her song "Toy Soldiers" for the song "Like Toy Soldiers," which featured Martika on the chorus and was included in his 2004 album 'Encore.' In 2016, she was part of the Totally 80s Tour of Australia. She is currently concentrating on her married life with popular musician Michael Mozart.
Where is Mario Lopez Now?
Mario Lopez is an on-screen personality, singer, and actor. He has made appearances on Broadway, in movies, and in a number of television shows. On 'Saved by the Bell, Saved by the Bell: The College Years,' and the 2020 sequel series, he is most known for playing A.C. Slater. He has starred in various projects subsequently, including the third season of 'Dancing with the Stars' and as host for the syndicated celebrity news magazine shows 'Extra and Access Hollywood.'
Mario has also served as an MTV host for 'America's Best Dance Crew.' He and Khloé Kardashian co-hosted the second season of 'The X Factor' in 2012, and he was the only presenter for the third and final seasons. He is not simply an on-screen personality but also an author. He has published three books, 'Mario Lopez Knockout Fitness, 'Extra Lean,' ' Extra Lean Family,' and ' Mario and Baby Gia.' Mario has made appearances in different films and TV shows including, 'Fantastica: A Boonie Bears Adventure,' 'The Dog Who Saved Summer,' 'The Smurfs 2,' 'Pacific Blue,' and others. He is currently married to Broadway dancer, actress, and producer Courtney Mazza and the two have a daughter and two sons.
Where is Eric Balfour Now?
Actor and musician Eric Salter Balfour was the main vocalist of Born as Ghosts, formerly known as Fredalba. He had his cinematic debut in the drama 'Broken Image' and then appeared in 'The Texas Chainsaw Massacre,' 'In Her Shoes,' 'Agenda Payback,' 'What Women Want,' 'Timecrafters: The Treasure Of Pirate's Cove,' and others.
In television, he has played a variety of characters, including Milo Pressman on the action-thriller '24' and Gabriel Dimas in the HBO drama 'Six Feet Under.' He has also appeared on 'The Offer,' 'Country Comfort,' 'Charmed,' 'A Midsummer's Nightmare,' and others. He is happily married to fashion designer Erin Chiamulon, and the celebrity couple has two beautiful sons.
Where is Jennifer Love Hewitt Now?
Robin is all grown up now and is taking the industry by storm. Since her film debut in 'Party of Five,' she has appeared in different films and TV shows, and her performance in the horror movies 'I Know What You Did Last Summer', and its 1998 sequel were her most memorable ones. The TV personality is also known for her performances in '9-1-1,' 'Criminal Minds,' 'The Client List,' 'Pups Alone,' 'Jewtopia,' 'Delgo,' 'Tropic Thunder,' 'The Truth About Love,' 'The Tuxedo,' and others. The singer also appeared as herself in the 2022 documentary film 'Betty White: A Celebration.'
The actress was also nominated for the Golden Globe Award for Best Actress – Miniseries or Television Film for 'The Client List.' In music, Hewitt has released four studio albums to date. Love Songs, Let's Go Bang, Jennifer Love Hewitt, and BareNaked. The multitalented TV personality has also directed three episodes of 'Ghost Whisperer' and three episodes of 'The Client List.' She is currently married to actor Brian Hallisay, and the pair have three children together.
Where is Brian Friedman Now?
Choreographer and dancer Brian Friedman has been dancing professionally since he was just a kid. His passion for dance led him to make a big name for himself in the industry. Friedman has choreographed for several well-known musicians, including Britney Spears, Cher, Beyoncé Knowles, and Mariah Carey, as well as for music videos, concert tours, television projects, and motion pictures. Friedman has also choreographed for several television shows like 'Will & Grace,' 'The Tonight Show with Jay Leno,' 'Late Show with David Letterman,' and the Billboard Music Awards.
Friedman worked as the creative director of The PULSE on Tour, where he traveled the world teaching students from 2004 until 2016. He choreographed every musical sequence in Melanie Martinez's debut film, 'K-12,' which was released in 2019. His most recent project was "Icy," the new comeback single from the South Korean girl group Itzy. The patron of the Urdang Academy is currently married to dancer Daniel Brown, and the lovely couple is currently residing in Los Angeles and London.
Where is Brian Poth Now?
The Loyola Marymount University alum moved to LA to pursue his degree in screenwriting and directing. Soon after receiving his diploma in 1997, he was cast as a guest star in 'Six Feet Under.' Tyler Jensen, a multimedia lab technician on 'CSI: Miami,' was Poth's first significant TV role. With co-writer and co-director Elizabeth Beckwith, he made his directorial debut in 2010 with the musical comedy short 'Gleeclipse.'
Poth recently completed production on his sitcom pilot 'Family Style,' which he co-wrote with Guy Shalem. He is also the Co-founder and Executive Director of The Source LGBT+ Center since 2015, where he focuses on the community outreach center for people identifying with the LGBT + community where LGBT people and their allies are safe and included. He has also appeared in films and series including, 'Six Feet Under,' 'The West Wing,' 'Prison Break,' and others.
Where is Shanice Wilson Now?
Shanice Wilson comes from a family of musicians ad truly has music running through her veins. "I Love Your Smile," "Silent Prayer," and "Saving Forever for You" were Billboard smash songs for Shanice in 1991 and 1993, respectively. "When I Close My Eyes," another big song for Shanice, reached its top position of No. 12 on the Billboard Hot 100 list in 1999. Shanice is well known for her coloratura soprano voice and whistle-like singing abilities.
Shanice contributed vocals to Michael's posthumous album track "Beyond the Mask" in 2010. "A Midnight Rendezvous," a song by Shanice, was created for the 2012 Kinect game Rhythm Party. The English version of the computer game The Bouncer's theme song, "Love Is the Gift," was also sung by her. After a 5-year sabbatical, Shanice resumed recording and put out her fifth studio album,' Every Woman Dreams,' on her own label, Imajah.
Shanice made a comeback in 2019 with "He Won't," a brand-new song. With Eric Bellinger, she was chosen to perform the 'Mecha Builders' spinoff series theme song in 2022. Shanice and her husband, comedian Flex Alexander, also starred in their own reality show 'Flex & Shanice,' which premiered on November 1, 2014. The pair has been married since 2000 and have two children together, Imani Shekinah Knox and son Elijah Alexander.
Read More: Dance Moms: Where is the Cast Now?