Oxygen's 'Final Moments: The Red Suitcases' depicts how Laura Johnson was brutally slain inside a Billings, Montana, residence in mid-November 2018. However, the authorities have been unable to locate her remains, though they have arrested the perpetrator and brought them to justice. The episode features interviews with investigators and the victim's family members to provide some crucial insight into the case. If you wish to learn more, including the killer's identity and current whereabouts, here's what we know.
How Did Laura Johnson Die?
Laura Johnson and her husband, Howard Johnson, had five sons — Howard Jr., Brandon, Stephan, Jonathan, and Justin — all roughly a year apart, in Vancouver, Washington. According to her sons, Laura possessed a remarkable talent for art. When they were young, she crafted individual quilts for each of her boys. When those quilts showed signs of wear and tear, she allowed them to select fabrics for replacement ones. Laura's worktable was adorned with jewelry-making tools, while painted ceramic vases adorned the household.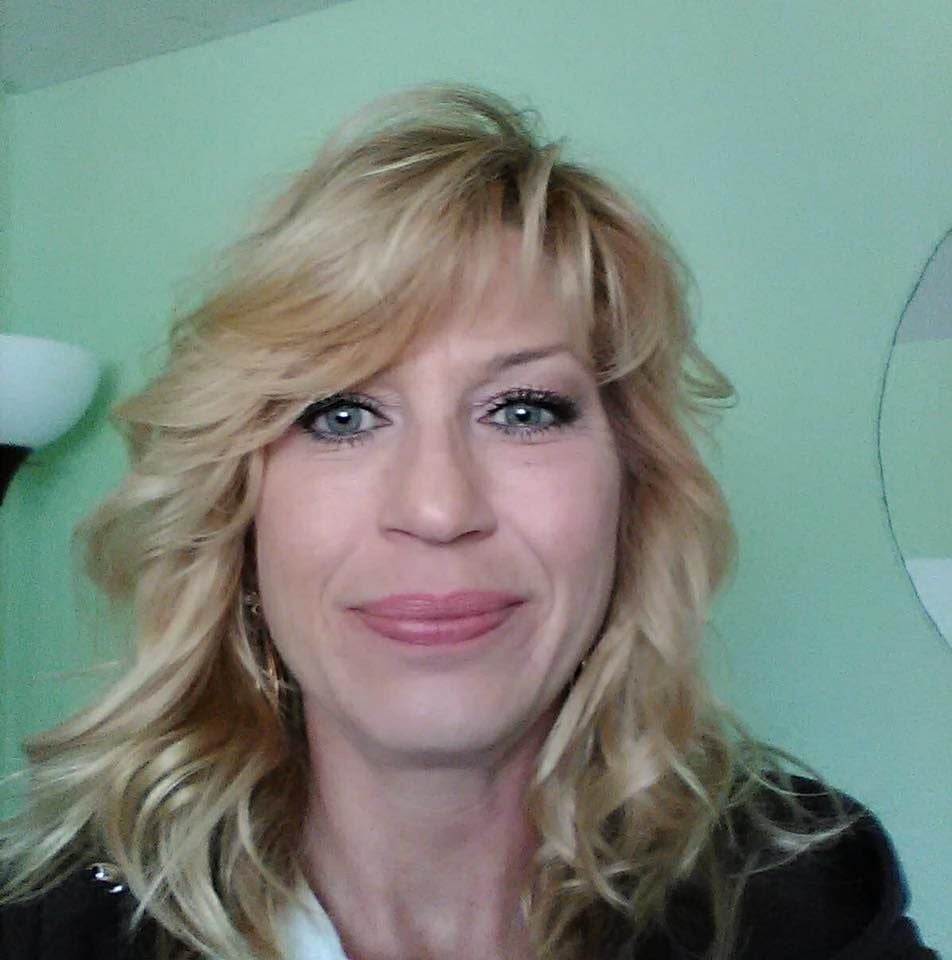 Her oldest son, Justin, recounted, "She always had some sort of project going on." On the boys' birthdays, they were given the privilege of selecting the menu, which invariably included Laura's famous sloppy Joes, her delectable banana cheesecake, and her mouthwatering enchiladas. Justin affirmed that his mother had been meticulous in imparting the values of right and wrong to her sons. He recalled, "The golden rule of growing up was ensuring you always treat women respectfully. Treat them no differently than you would treat your mom."
Despite the appearance of a content family, the Johnsons faced significant challenges. Howard suffered a life-altering hand injury in the late 1990s, leading to chronic pain and a growing dependence on painkillers. Laura inadvertently joined him in addiction. Their eldest son introduced heroin into the mix after becoming addicted to methadone pills stolen from his father's medicine cabinet during high school. The resulting drug abuse strained family relationships, eventually leading Laura and Howard to separate, although they never officially divorced.
In early August 2018, Laura lived with her boyfriend in Billings, Montana. Her sons, Stephen, Justin, and Jonathan, conveyed that their communication with their mother was not particularly frequent. Therefore, they did not find it unusual when the latter half of September 2018 passed without any contact from her. But on September 28, one of Laura's sons grew suspicious when not one of the five sons had heard from their mother in weeks. He reported Laura missing to the Washington's Clark County Sheriff's Office after failing to contact her.
Who Killed Laura Johnson?
After the Johnsons separated, Laura relocated to her parents' residence in Utah. She met her new boyfriend, Gregory "Gregg" Scott Green, on the Internet. She occasionally made day trips to Las Vegas to gamble and spend time with Gregg. Eventually, she moved in with him in Henderson, Nevada, in 2018 spring. Around the end of spring, though, Laura, 49, decided to go and live with her sister in Spokane for a while. Stephen recalled, "She was unhappy with the relationship and left. Meanwhile, Gregg had moved to Billings."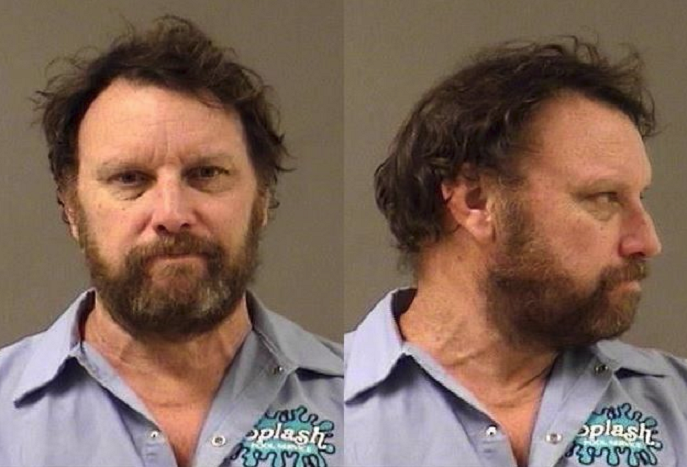 He added, "So, at the beginning of August, she joined him in Billings." After one of Laura's sons reported her missing to the authorities, the Clark County Sheriff's Office contacted Gregg. Sergeant Brent Waddell recalled, "Our patrol deputy called Mr. Green in Montana and conversed with him. He relayed that she was depressed and didn't come home one day, but he didn't call 911 because she had left before." The Billings Police Department conducted a welfare check for Laura, searching her workplace and house, but found no trace of her.
Their investigation indicated that she was last seen in Billings on September 13, 2018. Stephen and his girlfriend drove to Billings to talk to Laura's boyfriend, who claimed she had disappeared, while Stephen found it challenging to remain calm. Stephan and his erstwhile fiancée reached Billings, posted fliers, and began knocking on doors. He also talked with Gregg and recounted, "His story was very much that he came home one day, and she was gone." The investigators soon discovered they had a volatile and abusive relationship.
Since she moved in with Gregg, Laura's family began to notice his controlling behavior. Phone conversations were abruptly ended, and organizing visits became increasingly challenging. Justin recounted an encounter with his mother about a year before her passing, during which they spent an hour or two together. While she expressed happiness at seeing him and pride in his achievements, she appeared anxious to depart. Regrettably, it was the last time he saw her in person. Tragically, she couldn't attend his wedding.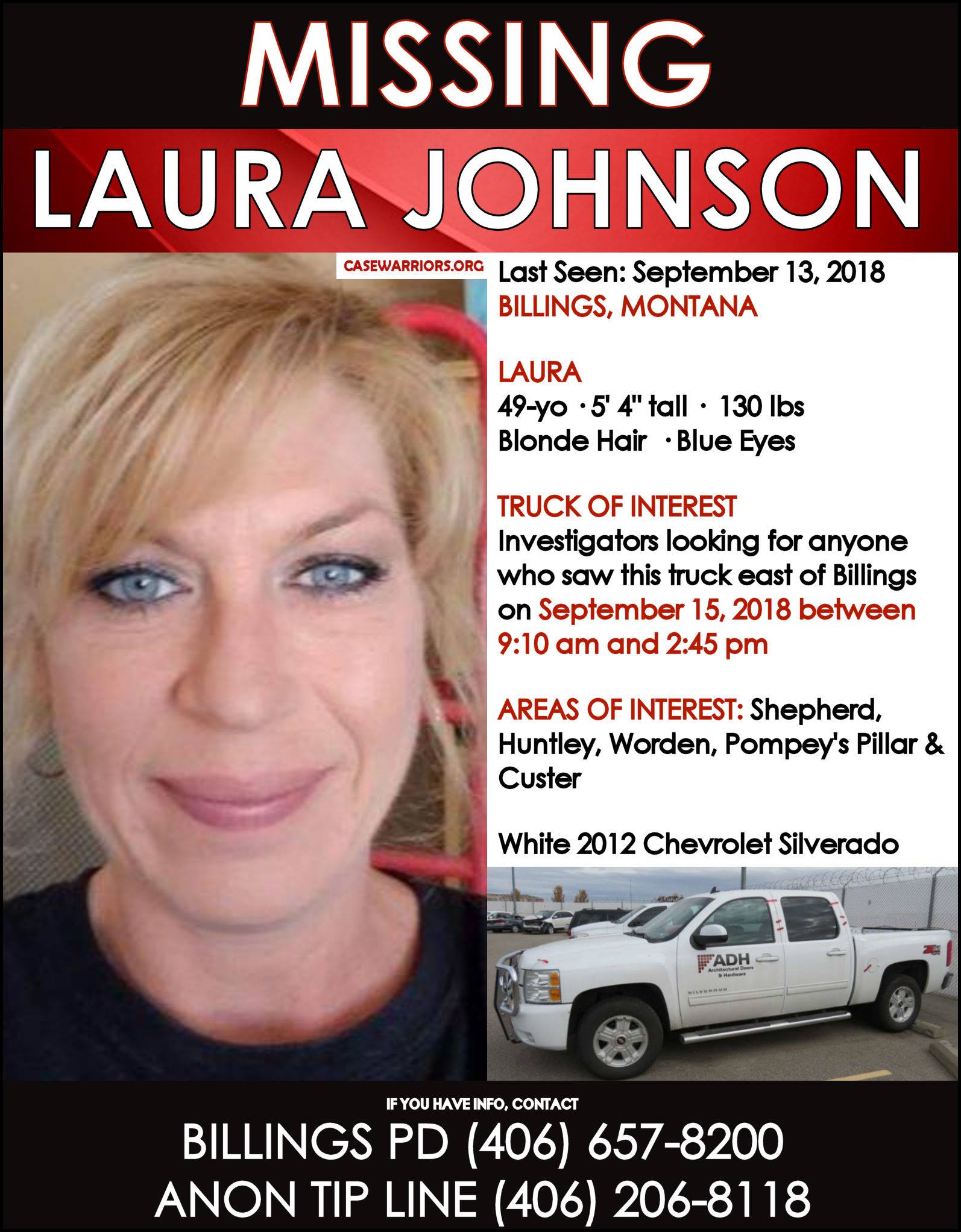 Justin said, "That was another Gregg thing, where she was planning on coming, but when it came down to it, she wasn't able to make it. Because something just came up." As the controlling behavior escalated to violence, Laura ended up in the hospital, and a warrant was issued for his arrest in Nevada for assaulting her. Approximately two months later, Gregg relocated to Montana in June 2018. Despite the circumstantial evidence, the police could not make any arrests since they could not find foul play due to them not finding her remains.
However, the case cracked open on October 5 when the authorities watched footage from a neighbor's surveillance camera that showed Gregg carrying what was believed to be Laura's body to his pickup. A police affidavit states information from security footage indicated Laura, 49, arrived at her Billings home shared with her boyfriend at approximately 7:00 pm on September 13, 2018. This posed a contradiction in Gregg's statement to authorities, as he claimed he had last seen Laura in the morning before leaving for work.
Where is Gregory Green Now?
Gregg was initially cooperative with the authorities when they searched for Laura, even consenting to a search of his smartphone. Text messages sent by Gregg suggest tension and surveillance footage showed him moving a heavy object resembling a body from his garage on September 14, 2018, while starting a fire and driving away. A fresh carpet was found in the bedroom, and a neighbor reported a heated argument. Forensic analysis linked blood stains provided strong DNA evidence of Laura's presence in the vehicle, raising suspicions about her fate.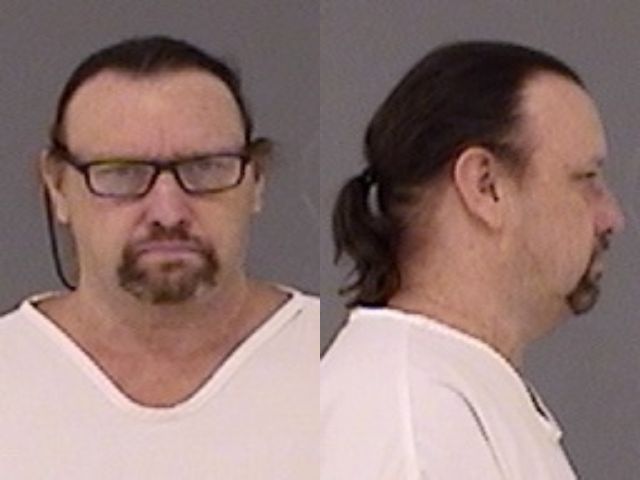 Gregg, then 53, was arrested on a felony charge of deliberate homicide on April 17, 2019, from Henderson. According to trial testimony from detectives, he had a new girlfriend then. After an eight-day trial, a jury found him guilty in early March 2020, though his defense claimed the prosecution's case was built on the sole circumstantial evidence of the video footage. He was sentenced to 100 years on May 16, 2020, though the judge did not impose parole restrictions. The 58-year-old remains incarcerated at the Crossroads Correctional Center.
Despite repeated searches, police say they have been unable to find Laura's remains or a possible burial site. The Billings Police Department has requested the assistance of the public in Billings, Laurel, Shepherd, Worden, and Huntley, Montana, in locating her remains. If you have any information on the circumstances surrounding Laura's death, please call the Billings Police Department Investigations Division at 406-657-8473.
Read More: Michael White: Where is the Ex-Accused Now?